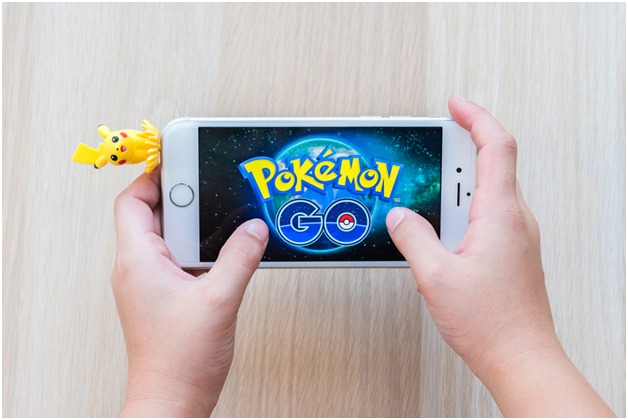 A great deal of adults and many children alike are overjoyed with the reappearance of Pokémon on its newest mobile platform. Back in the nineties, some of today's parents once played this popular game themselves on trading cards, then it advanced onto Nintendo, and finally we're now playing with our favorite characters in the real world.
But many parents are naturally concerned that kids might be in danger of becoming injured, lost or have other safety issues when playing while distracted. Even equipped with a GPS device, a dead battery on a smartphone can not only hamper game play, but it will also put kids out of contact with parents causing them to be in trouble without meaning to become disconnected from them.
Tips and Tricks
Advise kids to bring along a portable charger to make sure their game play isn't interrupted, but more importantly, parents can still reach their kids if they overlook the extensive battery power these types of games can use (not to mention data rates). If kids don't have a portable charger, parents should consider getting one of these useful devices. They're good for more than just Pokémon play when kids can be caught off guard with a dead battery in case of an emergency.
Let Parents Play
Go ahead and encourage children to allow parents to play along with them – best case scenario – they may help their kids in locating one of these imaginary friends. Grown ups can also help to keep an eye on immediate surroundings and prevent possible injuries. Another bonus, if parents are fearful of kids playing in the first place, after a few rounds they're be much more comfortable with the concept. They can also remind them not to stray too far from home or school and stay away from inappropriate "Poke Stops" when searching for these characters.
One last plus, if parents become more familiar with the game itself and it's characters, they won't look at their kids with a blank stare when discussing the game. Children will likely become extremely excited during different points and levels in the game and having their parents aware of the working parts adds to their joy and participation in their activities.
Pokémon In The Classroom
Teachers can take advantage of this popular platform and engage children with lessons they can learn from playing and participating. For example, elementary school kids can be given some simple math and other equations that can be associated with gameplay. More advanced students can learn and explain how GPS actually works. Essay subjects can relate to Pokémon related subject matters in marketing, technology or how their characters might relate to Asian culture.
The possibilities are practically endless. Children young and old can relate different types of subject matter taken from the game itself and compare it to modern and ancient history. Their excitement over the game will bleed over into some unique, new learning experiences.
Old and New
Speaking of new learning experiences, parents and teachers alike can update children on some old concepts that still exist with current situations. For example, many years ago, "stranger danger" was associated with taking candy from a mysterious man. Today, we're telling our kids to steer clear of people they've never met encouraging them to play with a puppy. Think about how a stranger might entice a youngster to follow them to capture a Pokémon character – old lesson with a new concept.
For the most part, with the right amount of preparation, a bit of guidance and participation, there's no reason that kids can't enjoy today's newest fad phenomenon. There's also no reason they can't learn some things during the process and we can connect more with our children.
Amy Williams is a former social worker, specializing in teen behavioral health. As a parent now, with two teenagers, she is focused on spreading the word on positive parenting techniques and new technologies, particularly the combination of both topics.