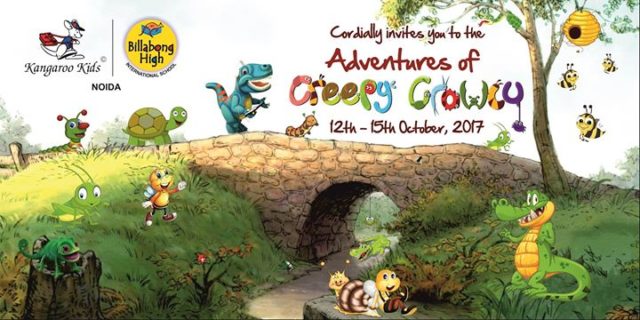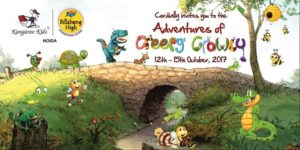 The Enchanting World of Bugs & Dinos
In line with its ideology of cultivating an innovative & experiential educational culture, Kangaroo Kids is hosting a four-day extravaganza of learning ─ Adventures of Creepy Crawly at Kagaroo Kids school.
As an effort for the kids to explore the enchanting world of the lively creatures, the entire school will be modelled into a museum. 'Adventures of Creepy Crawly' is aimed to enthral little minds with an interactive line of activities and a bunch of inter-school competitions.
It is an endeavor to foster active participation by upholding interesting learning activities like light and sound shows.
With life-sized insects spreading mischives all around and a complete gamut of artistic displays, models and pictures, the event certainly opens the door to a world of creepy crawly.
The kids will witness an indelible learning experience and will gain knowledge about concepts like vermiculture, apiculture and the likes.
Not only this, young learners shall speak on various concepts relating to the magical world of the creepy crawly.
An insight into engaging phenomena like the metamorphosis of caterpillars, life cycles of a housefly, role of a queen bee and the reasons for the extinction of dinosaurs will leave the kids knowing their facts right.
With a myriad colours and enthusiasm, the event is envisaged to epitomize hands-on learning and infotainment.
So gear up for a fun-filled learning experience and book your passes!