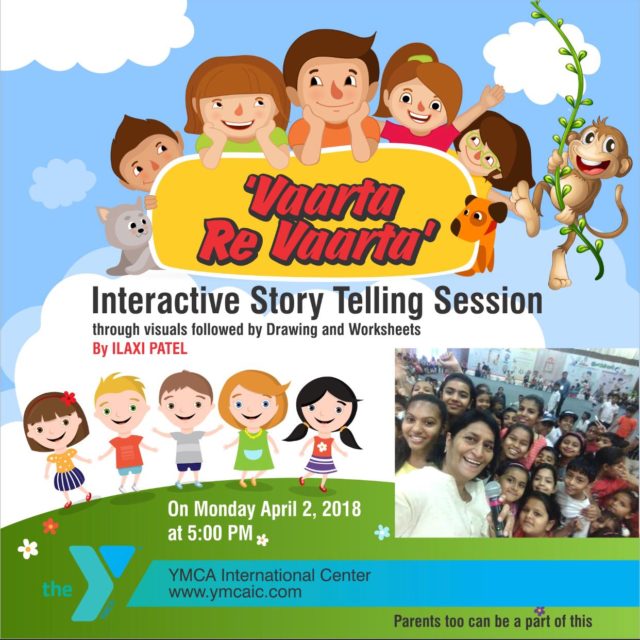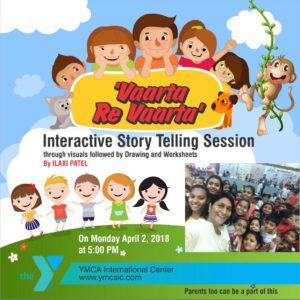 Step into the world of imagination – ocean of Knowledge.
Once upon a time….Thus begins the Fairy tale and right away, from those first few words, one's heart warms in anticipation of fantastic wonders and the unexpected, the end!
Come, join me alone or with your Children to experience the World of Magic Fairyland – An Interactive Session fun filled with words, action, visuals, Story Quiz, Worksheets, Visuals and more!
For Toddlers to 12-13 years
😃 Parents can Join (Dads too)
Mark the Date – 2nd April 2018, Monday, 5-7 p.m. at YMCA Club
YMCA International Centre – Ahmedabad
Pre Registration at YMCA Club.
2ND APRIL IS INTERNATIONAL CHILDREN'S BOOK DAY
Since 1967, on or around Hans Christian Andersen's birthday, 2 April, International Children's Book Day (ICBD) is celebrated to inspire a love of reading and to call attention to children's books.
Each year a different National Section of IBBY has the opportunity to be the international sponsor of ICBD. It decides upon a theme and invites a prominent author from the host country to write a message to the children of the world and a well-known illustrator to design a poster. These materials are used in different ways to promote books and reading. Many IBBY Sections promote ICBD through the media and organize activities in schools and public libraries. Often ICBD is linked to celebrations around children's books and other special events that may include encounters with authors and illustrators, writing competitions or announcements of book awards.
IBBY Latvia is the sponsor for International Children's Book Day 2018.
#Storytelling #kids #stories #fairyland #moralvalues #educate #funlearn