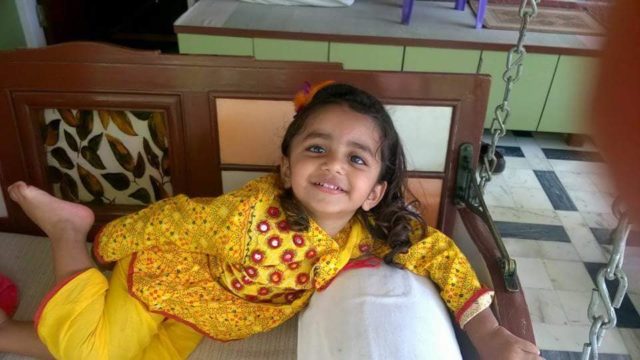 All Vedic Literatures agree that Krishna is the source of Brahma, Shiva and all other demigods. During Holi, the festival of Dhuleti is Love and Leela of Radha Krishna which comes alive. Lord Krishna, and his playful prank by using abeer gulal (colours) on Radha Rani and Gopis of Braj Bhumi is a well known tale.
Lord Krishna Express his jealousy for Radha's fair complexion. Baby Lord Krishna complains his mother Yashoda Ji about the injustice of nature for his dark complexion and asks his mother why Radha Rani has fair complexion? Looking to his innocent style of questioning and at the same moment observing sadness on his beloved child's face, Yashoda Ji playfully suggests Lord Krishna smear colour on Radha Rani's face and change her complexion to any colour he wants. Fascinated by the idea, Lord Krishna proceeds to do so and thus smears colour on the face of Radha Rani.
Lord Krishna didn't only smear colour on the face of Radha Rani but also played this lovable prank with other Gopis using water jets called 'Pichkari'. And this way this small and beautiful incidence dramatised by Lord Krishna and Radha Rani left an impact in hearts of thousands of Braj-vasis (people who reside in North India, i.e., Uttar Pradesh).
This legend is wonderfully brought alive each year all over India, particularly in Mathura, Vrindavan, Barsana and Nandgaon-the places associated with Krishna and Radha.
In fact, the entire country gets drenched in the colour waters when it is time for Holi and celebrate the immortal love of Krishna and Radha.
Hence, till this date, use of colours and pichkari is rampant in Holi.
In some states of India, there is also a tradition to place the idols of Radha and Krishna in a decorated palanquin, which is then carried along the main streets of the city. All this while, devotees chant Krishna's name, sing devotional hymns and dance in the name of the lord.
Radha's love for Krishna personifies the aspiration of the living being to merge with God. Krishna's flute is a call of the divine and Radha responds to his call as human soul. She expresses unconditional love and surrenders to the Divine.
Read More : Spiritual Pages on Radha Krishna :
http://www.kidsfreesouls.com/…/faith-spiritu…/radhe-krishna/