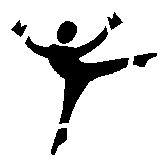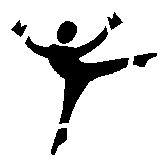 Before you start the party be sure to check that all is organized, you have checked that your equipment is set up correctly and that your volume/equalizer controls are set to the correct levels. What a let down it will be to find that when you start the party, you have no Bass or even worse, no sound at all!!

WWhen the party has started, take some time to see how the floor reacts to different types of music. Watch the floor to make sure that everybody is still enjoying the party. Experiment with the different types of music, and when you see after playing a song that some people leave, try another song, and if they come back then you on the right track, if not try again. You should know what people like before hand.

When mixing songs, try and look for a song with a similar beat to the previous one. Keep the mixing smooth at all times…try dancing to a D.J. who has a shaky hand… you don't know which song to dance to!! Try varying the speed of songs like 3 fast, 2 mediums and 1 slow.

When you get the feel that everything is going to plan well then this is the ideal
opportunity to experiment. Yep I mean it, try putting two songs that are the same on. Start the 1st one, and then start the 2nd one just after the first. This will create an
echo effect. Play around a bit to get the right effect.
Stay cool…let the rhythm of music beat…. tap your feet to the floor & enjoy!
Blossomsmile ilaxi's Music Reviews
@



BLOSSOMSMILE ILAXI'S WORLD –
AMAZON BOOK REVIEWER
Read my Music Reviews here & Buy Best of the Best!
Vote for me & add me to your Fav List Too!
Cool Dancing Numbers | Lyrics | Listen songs | Download
DJ LIST ON THE WEB
{jathumbnail off}