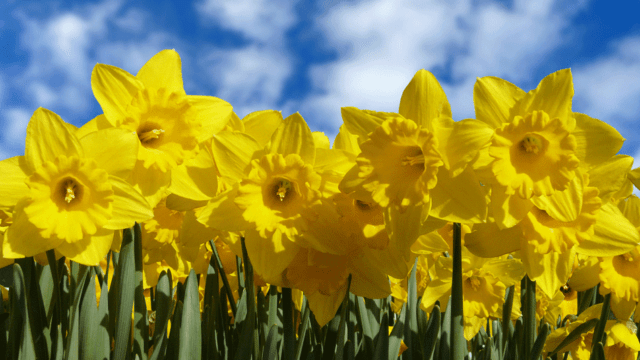 Freedom is Precious
By Ayushi Vora, 5th std., Udgam School
Under the rule of Britishers, we struggled for our freedom
Stand fast and suffer long, Nation great and strong
Midnight bell chimes, truth and honor wins,

Free to breathe the native air, proudly we stand with kins
Father let my country awake, freedom weeps, justice sleeps,
Corruption reigns, give me strength,
Banish, hate and spread love, faith and peace
Love for our Country
-By Shaimi Jhaveri
Under the rule of Britishers,
We lived a decade before
Faced hardships and struggled,
Sufferings galore.
We fought for freedom
With all might and power
We stood high and suffered long
Nation great and strong
We salute the martyrs
And pay our tribute
They helped to free India
We bow our heads and show respect,
We hoist the flag, Celebrate the freedom pact.
Rejoice
-By Aashini Sheth
Today we rejoice, before we sacrificed,
Go back into the leaves of history
During the time of slavery.
Captured by the reigns of the Britishers
Rule of struggle and hardship
Pay tribute to our freedom fighters
Gandhiji and nehruji help us to be free
Ace cavales" staceyyy20@yahoo.com
Poem to my kid Ivan Clyde on his 2nd Birthday
Stacey & Ivan
A tiny hush of moment…a living daffodil
every herald of laughter…every moment
when your'e here…
the world gives what it can offer…
I take it with you without fear.
For I will be here for you…till the last day of each strife
you will see the world to its fullest undying embers of my life.
You will learn how to care, nurture not destroy
uncertain maybe of tomorrow, but you will give the world with joy…
There I stand, I wait and take pride…in my arms you rest forever my darling Ivan clyde.
Denisse Lopez denisselopez_9@yahoo.coM
There once was an ape at the zoo
who looked out the bars and saw YOU
do you think is fair
to give apes a scare
i think its a mean thing to do!
Amelia Flora Darell
Age: 11
Email: Slinka81@hotmail.com
I laze amongst the boughs of trees, gazing over a wall
An orchard ,lies sleepily in the land that excludes me
Sweet plums nestle among the trees, their succulent flesh
All the more so inviting, when to bite its soft pulp, is forbidden
A plump, purple, plum ,tangent tissue beneath its supple skin
My tongue longs for its exquisite tang ,to savor it
My hearts beat quickens, as I pluck plums
Ripping it from its tender roots the tree quivers
Juice oozes over my hands ,sticky as blood
Agile skin yields helplessly to my quick bite
So good , so sweet, so cold; plums
trees, gazing over a wall.
Light of New Life
I'm fourteen and this is my poem Marguerite Belisle of California 8th grade
If I come to you, crying, pleading- will do no good.
When I put the gun to your head in plea,
You will feel none but pain.
For you have already pulled the trigger amongst your self.
Now you stand dying from the inside out because all you did,
Was just once enough and too many to addict, too much to kill.
Too much to kill your heart and soul,
Too much to kill what really matters.
Too much to murder what really lies ahead.
Too much, too much.
Now all that's left for you is death,
Death of the one we once loved,
But Now you are gone,
You may still be standing ill from your mistake,
To us you are a threat to be standing,
Shameful to be what you have taken into your self,
It feels so long since you have had your health, your life, your soul,
So long it has diminished.
Rebuild what has been destroyed,
By first digging it up in agony, and internal calling
Dig deeper until the light below flows to your head,
Flaring with new found life,
Soon you will return to us,
With your past behind you to always be looked upon,
To be regretted and shamed,
Ahead of you, your future breathes new life
Around you we will stand strong, glad of your return,
But now, Grab a shovel and start digging
Your spade will hit the light of life once again,
Even when your buried too deeply in your calling death…
We want you back.
MY PERFECT HAPPINESS
AAINA AGGARWAL(14 YEARS)
I began my quest to perfect happiness
Somewhere in the midst of the forests.
Amongst the green cover, amid the shady trees,
Away from the busy life.
In complete isolation and tranquility.
I did discover the beauty of nature.
Experienced the privilege of segregation,
But felt the lack of composure.
So I took the path of spirituality,
To explore my inner self;
To find the peace of mind.
Yet the bliss was incomplete.
I recollected my memories,
That Dig up the happiest moments of my life.
All exhibited the image of my mother,
The benefactor of my life.
I ran to her and Fell into her lap.
That day I realized my perfect happiness
I discovered my ultimate
happiness.
DANCING SHOES
By Nicole Braganza, 17 years
Mum does Bharatnatyam
Sister does Ballet
Brother goes out now and then,
To dance the cabaret
Aunt Elma does belly dancing
Uncle Fred, the waltz
Even little poochie
Does splits and somersaults
Now if you ask me, I would say
My family's off the brink
My grandma was a "tap dancer"
Till she fell in the sink!