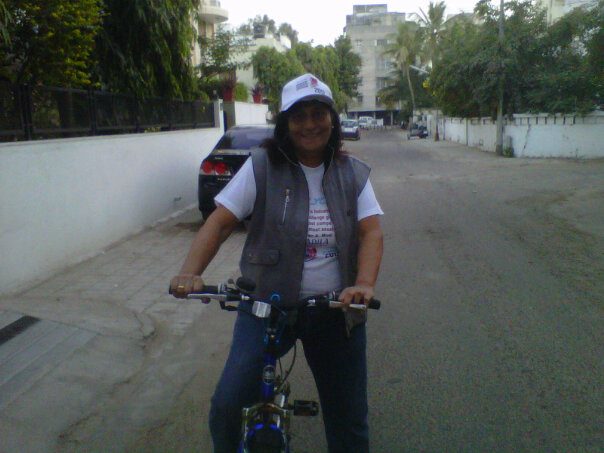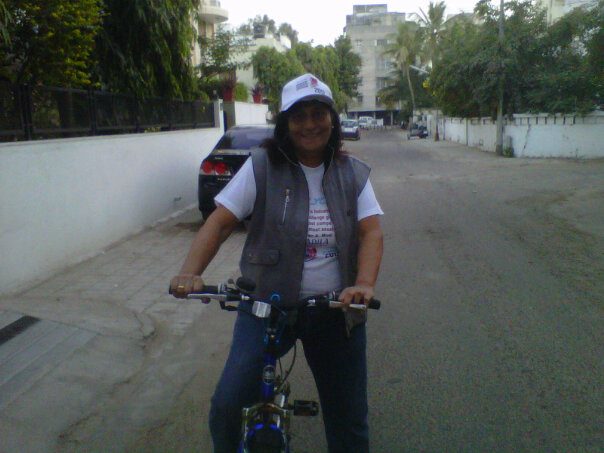 Since many years, I've been biking my way for fitness. As a form of exercise, it has a broad appeal. Aerobics is my routine and for muscle strengthening, the toning goes well with the biking routine and also, a pleasure ride to cheer the brain cells. In childhood days, cycling is a pleasure and for teenagers, a vehicle to transport self to school and back; or even bike for race with friends! It saves you money, gets you fit and is good for the environment.
Regular cycling can help you lose weight, reduce stress and improve your fitness. It's
Challenging, sociable and offers a great workout. All round fitness along with strength
and endurance are increased as cycling exercises the major muscle groups in the legs: the
Quadriceps, glutei, hamstrings and calves.
Look for a road or path where you can ride for at least 30 minutes without stopping so you can keep a consistently high pace. It is a great cardio training routine. A 135-pound woman pedaling 12 to 14 miles an hour blasts 488 calories in 60 minutes.
A study published in the journal Psychotherapy and Psychosomatics found that bike riding improved energy levels by 20 percent and decreased fatigue by 65 percent. Why? Cycling triggers your brain to release the neurotransmitter dopamine, which is linked to energy, says lead author Patrick O'Connor, Ph.D., a professor of kinesiology at the University of Georgia at Athens. There's no need to ride hard to harness the perk. People in the study who pedaled at a low to moderate pace three times a week fought fatigue best.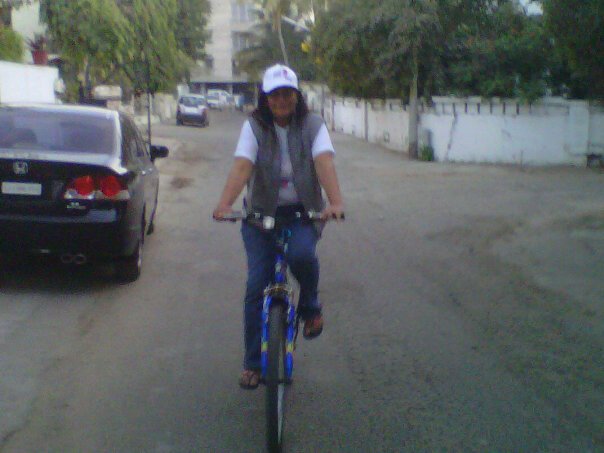 In one study, researchers had 32 women ride at a moderate to high intensity three times a week for at least half an hour. After a year, they'd lowered their blood pressure and LDL, as well as significantly increased their aerobic fitness.
Recommended physical activity levels vary as per the age group as mentioned on NHS website.
Children under five should do 180 minutes every day.
Young people (aged 5-18) should do 60 minutes every day.
Adults (aged 19-64) should do 150 minutes every week.
Older adults (65 and over) should do 150 minutes every week.
More on biking and you sure got to know the rules and tricks to move on the tracks. The most dangerous thing to do is ride a bike in the busy traffic with no options as there has been no free ways for cycling in a place like Ahmedabad where I live. A jam packed busy road and it is better to be safe for which, I prefer the community lanes. There have never been more opportunities to ride a bike, be it for fun or sport except for the Ahmedabad Cyclothon recently which saw over 4000 participants. However, a safer cycling environment is necessary on the roads.
Finally, here's two tips from to burn more fat, faster and be healthier:
* Be an early bird to get the workout.
A study of 500 people at the Mollen Clinic, a preventive medicine and wellness center in Scottsdale, Arizona, found that 75 percent of those who worked out in the morning did so regularly, compared with just half the afternoon exercisers and a quarter of the post-work crowd. At the beginning of the day, you have the fewest excuses for skipping exercise. Hence, better to start early.
* When Biking, hit the metal before the pedal.
Exercisers in a study at the University of Tokyo who biked within 20 minutes of lifting weights tapped more of their fat stores than those who rested longer or didn't tone at all.
Go there – if you think running for life is not your cup of tea, here's cycling that can go for a daily routine – Exercise and have fun.
Sources to surf:
http://www.britishcycling.org.uk/recreation
http://www.nhs.uk/Livewell/fitness/Pages/Cycling.aspx
(All Posts by ilaxi patel: This Health & Fitness Blog is based on personal thoughts and research work. Readers may please Consult your Doctor for your Health Problems)