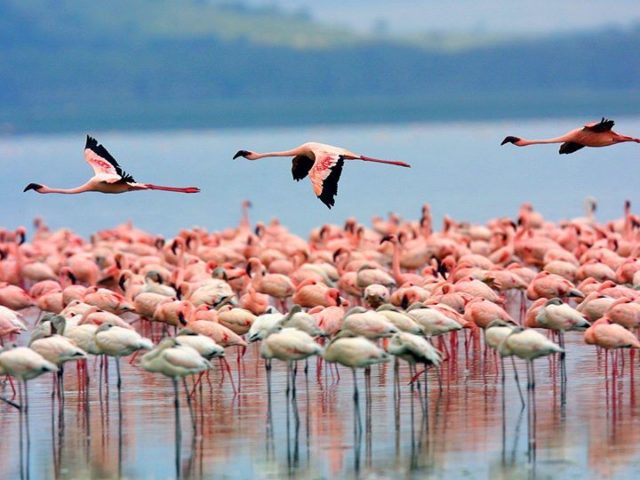 This year, a record surge has been witnessed in the number of migratory bird at Nalsarovar and Thol Lake. As per the reports, the estimated increase in the number of birds is around 54,000. As per the last records, the increase is about 16 and 38 thousand respectively at both the lakes.
Nalsarovar, which commands international importance as a protected area witnessed a total of 3,13,361 birds of 122 species while Thol lake which has been classified as a protected wetland by the government recorded a total of 61,434 birds of 81 species.
More than 200 types of birds land in this lake having made an equally long journey to escape the harsh winter of their nesting areas. Here they find food and warmth. These migrant birds visit Nalsarovar every year from November to February. During these four months water is plentiful and fish, insects and aquatic plants abound in the lake – an ideal environment for the birds. Nalsarovar at this time is a birdwatcher's delight.
Thol lake bird sanctuary is a shallow freshwater body surrounded by marshes on the edge and scrubby forest embarking the sides. The lake sanctuary covering an area of 7 square kilometers was declared officially in 1988 and is also known by the name of Thol Bird Sanctuary.
Every two years, the numbers of wetland birds are counted by the Forest Department since 1992 at Nalsarovar and since 2006 at Thol Lake. This year, the process of counting the number of birds took place on 29-30th January 2016.
Student Project Ideas:
Make a Project of Birds and their nests.
Paste Stickers and add information of Birds (also as per above news)
Engage in a crafts class
Go outdoors for observation – birds and the nests
Talk Birds – colors, what they eat, laying eggs, how they make their houses, etc
Singing Birdie songs like 'What can make a birdie sing, such beautiful tune'
Collect feathers
Explore Birds on Internet – Google images / Pinterest