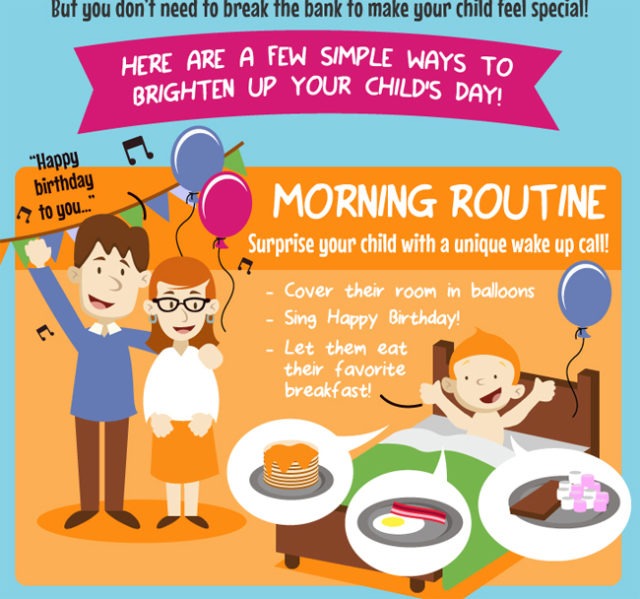 Here's an Infographic on Simple and Unique Birthday Traditions to make a child feel special.
We often have friends Party with fun – games and good food with giveaway gifts. Ever thought of a Family fun party? Simple and unique. We celebrated Hridaan's 3rd Birthday in this unique fashion – selecting a cake, cutting a cake with family, going to Kankaria lake for Boating, Train rides and lots more here. Cool evenings spent with Games and 3 D Movie and above all, the cycle rides and lots of gifts and goodies.
Well, some ideas from our very creative and talented Amy Williams, our regular Guest columnist on Kidsfreesouls.