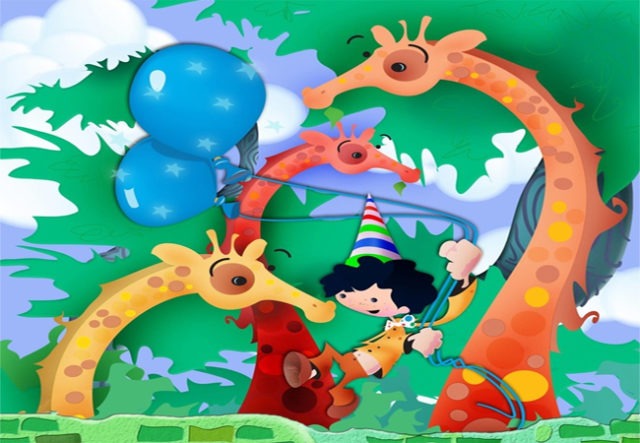 Imagination Soars With One Birthday Wish!
Close your eyes…make a wish…blow the candles out on your birthday cake…and what do you get? An adventure of a lifetime!
CALEB'S BIRTHDAY WISH is a story about a little boy in a wheelchair who wishes he could fly! With the aid of two magic blue balloons, Caleb soars through the sky across the tree tops and over the city zoo where he encounters chimpanzees, and a sneezing giraffe! But how does Caleb get back home?
Author David Villanueva Jr. has captured the essence of a child's imagination in his story, and doesn't focus on Caleb's disability being an obstacle, but rather, that you can do anything if you dream big.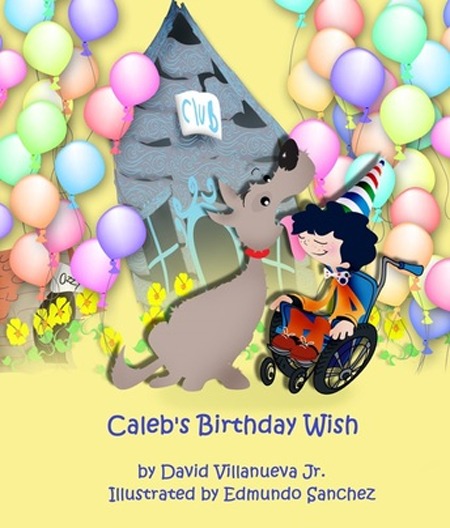 First published in 2006, CALEB'S BIRTHDAY WISH had been out of print since 2007, but is being re-released for its 10th anniversary. It is for children ages 3-7, and parents have described the book as "fun and imaginative."
CALEB'S BIRTHDAY WISH is available on Lulu.com and Amazon.
David Villanueva Jr. resides in Los Angeles, and is the author of the children's books BELLA THE CROOKED HAT WITCH (written under his pen name Jordan Serafin), CALEB'S BIRTHDAY WISH, THE MISADVENTURES OF MEL B, THE BUTTERFLY PRINCESSES, and THE EXTRAORDINARY CAPERS OF LOCHLIN DE CARLO (coming late 2016).
He says, " The children's books I write are books I would have wanted to read
as a kid!" – David Villanueva Jr.
For More Info Check Out:
Welcome to Books by David Villanueva Jr.