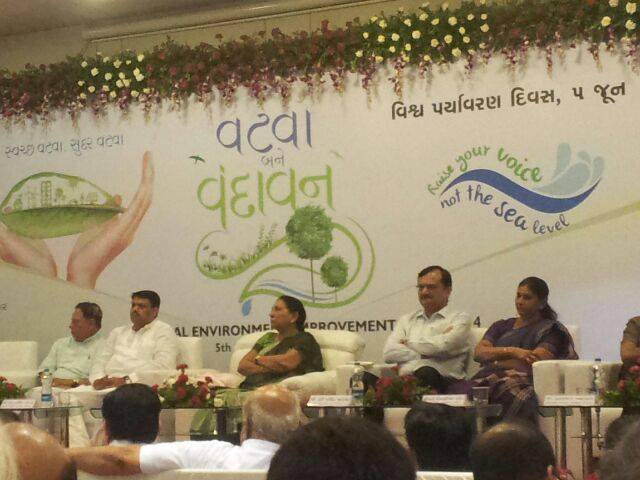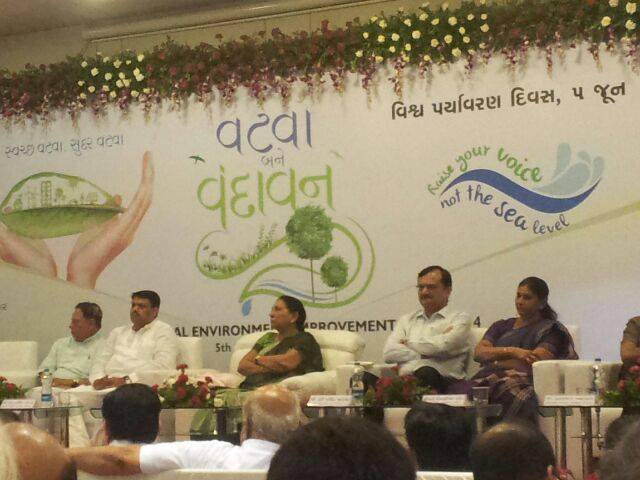 Gujarat Chief Minister Anandiben Patel launched a mass tree plantation drive 'Vatva Bane Vrundavan' at Vatva Industrial Estate to mark the World Environment Day.
Gujarat chief minister Anandiben Patel on Thursday said that our efforts should be to free the society from pollution, instead of controlling the pollution.She said, a clean environment has its direct benefit in the form of a healthy, disease-free future.
Anandiben Patel said that tertiary sewage treatment plants are proposed to set up in 50 towns in the state. She stressed on the need to synchronize development with environment protection. She said that indiscriminate exploitation of natural resources is a major reason for the problem of global warming.
There was a time when Gujarat was the 4th most polluted city in the country. With consistent efforts, it has been brought down to 84th position, she said.
The Chief Minister lauded the industrial houses' initiative to plant 25,000 saplings in the Vatva area as part of a social responsibility. It is not enough to plant saplings; they should be nurtured till they grow to their full height. She released publications of the Gujarat Pollution Control Board (GPCB) on the occasion.
Forest & Environment Minister Ganpat Vasava said Gujarat is one state which has created a separate Environment Department to deal with the crisis of climate change. He had a word of praise for the industrial houses joining the state government in solving the problem.
Minister of State for Law Pradeepsinsh Jadeja, who hails from the same Vatva constituency, exuded confidence that Gujarat would march ahead in making Gujarat a Clean Green Environment under the leadership of the first Chief Minister.
The event held the Plantation at the venue with participants of Vatva Industries as well as Women Enthusiastics like FICCI Flo members, GCCI main wing and GCCI BWW (Business Women Wing).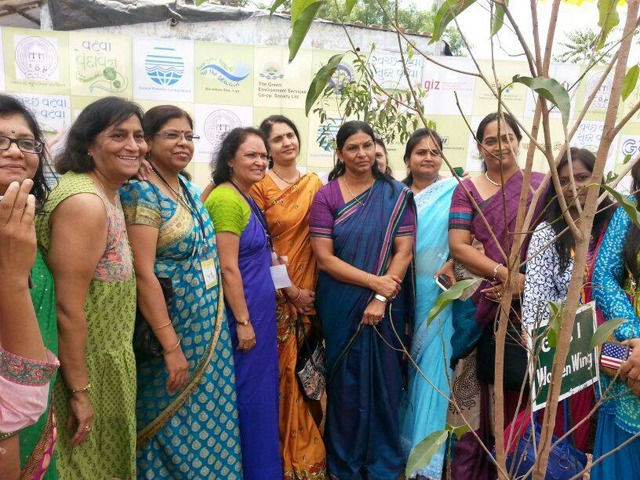 {jathumbnail off}