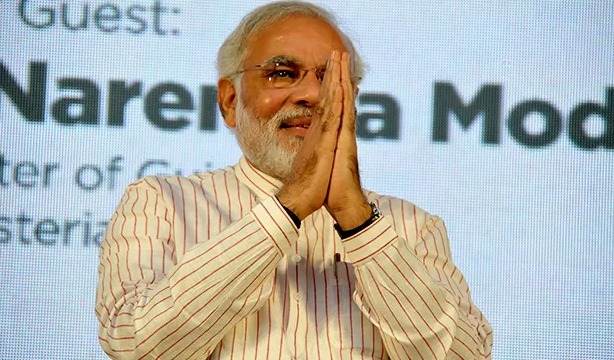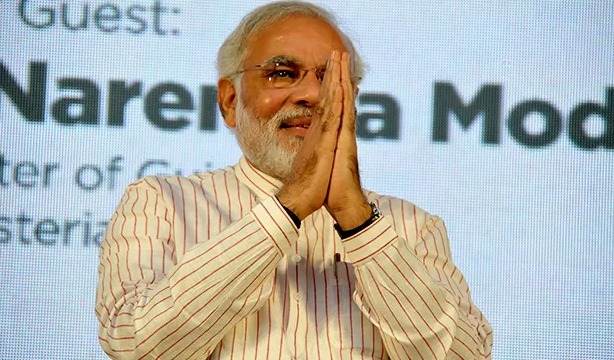 Addressing the platinum jubilee celebrations of the International Advertising Association (IAA) in Mumbai, Shri Narendra Modi spoke about the need to establish Brand India on the world stage and called for having faith in ourselves and the products we make to give Brand India that global standing it deserves.
He expressed concern over the colonial mindset due to which we have lost an opportunity to project Brand India to the world.
Shri Modi said that we have two choices, either to impress or to inspire. In continuation he said, "To impress someone will not sustain whereas inspiring will sustain…let us forget impressing the world and think of inspiring the world. Let us walk ahead with that."
Narendra Modi ji avowed that as far as communicating and inspiring is concerned, there is no greater face in the last century than Mahatma Gandhi. He said, "He spoke of Ahimsa but carried a stick. He never wore a cap but the world wears a Gandhi Topi. Imagine the strength. That time the media was less yet his message reached everyone. Few have such communication skills."
He called for recognizing our strengths and then properly marketing them. Giving examples, Shri Modi said, "The World is talking about Global Warming and finding ways to mitigate it. Those who exploited nature are talking about it the most. But, we are the people who have such a rich culture and we can convince the world on ending global warming." He further elaborated that as long as we considered the Ganga our Mother everything was going well but the moment we treated the Ganga as H2O, things changed. Shri Modi opined that we were never taught to exploit nature by our ancestor.
Similarly, he called for presenting our heritage, culture and values to the rest of the world. Shri Modi shared that we have the oldest port cities and oldest cities in the world but did we present it to the world?
Shri Modi said, "World did not run with military or economic power only. Biggest strength is soft power. We are so rich in soft power and no one can be as rich as us. What do we not have. We need to market it." Giving the example of our music Shri Modi pointed, "See our music. It is not something merely for the years but it is integrated with the mind. Western music thrills the body but Indian music thrills the mind. What thrills the body has a short duration but what thrills the mind is eternal." He further gave the examples of Yoga and Ayurveda to illustrate the importance of proper marketing and packaging. "We have all the things that the world wants but we lack faith in ourselves," he opined.
CM called for taking pride in our cultural icons like Gurudev Rabindranath Tagore and called for popularizing vegetarianism as another facet of our culture. He also commented on a lost opportunity to market Brand India in a time when Indian Cinema is celebrating 100 years.
Let us have faith in ourselves and the products we make to make Brand India strong: Narendra Modi
Narendra Modi calls for establishing Brand India on the world stage
To impress someone will not sustain whereas inspiring will sustain…let us forget impressing the world and think of inspiring the world. Let us walk ahead with that: Narendra Modi
Sources: CM website
{jathumbnail off}