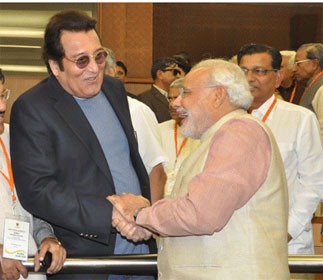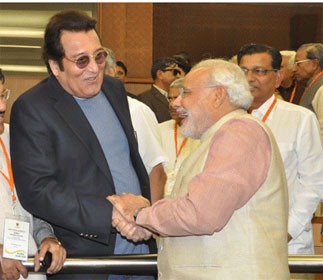 CM Narendra Modi emerged as the first among equals in the Bharatiya Janata Party at the National Executive meet of BJP in Delhi on Friday. The party president Rajnath Singh inaugurated the party's national executive by showering praise on the Gujarat Chief Minister. BJP spokesperson Ravi Shankar Prasad disclosed that Singh as well as the other members of the national executive extended a special welcome to Modi and eloquently praised him.
"He has achieved the unprecedented feat of winning three consecutive elections in Gujarat. No other BJP chief minister has set such a record," Singh said. The BJP president also said the stellar performance of states ruled by the party, particularly Gujarat, is being discussed across the world.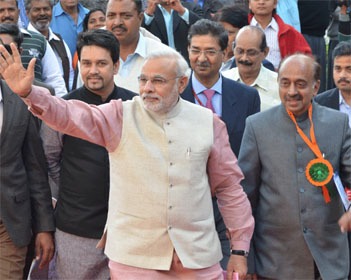 "Even the European Union has acknowledged the development that has taken place in Gujarat and reached out to the state despite there being several smear campaigns against Narendra Modi," Singh said.
He added that had it not been for BJP-ruled states, India's economic growth would have been in an even more dismal state. However, the party remained non-committal about announcing Modi as its prime ministerial candidate.
Mr. Prasad said, "as far as the BJP's PM candidate is concerned, the party's Parliamentary Board will decide at an appropriate time."
At the two-day conclave, the party will be passing resolutions on the present political and economic scenario and prepare the ground for its campaign for the next Lok Sabha elections.
– Kidsfreesouls News Desk
{jathumbnail off}