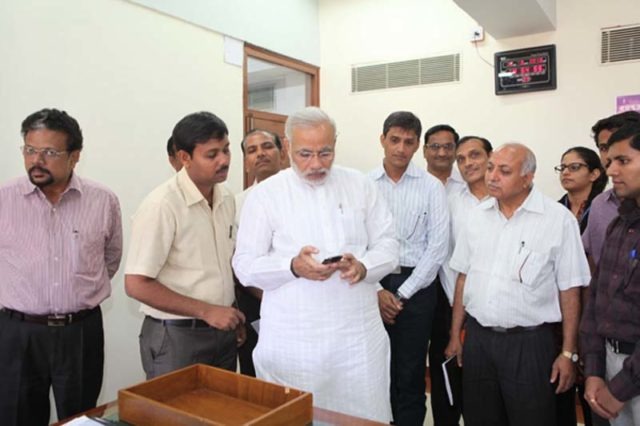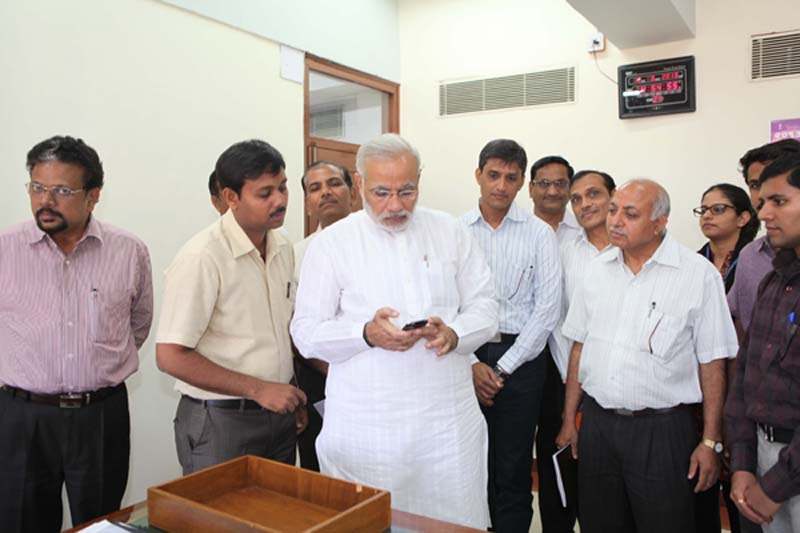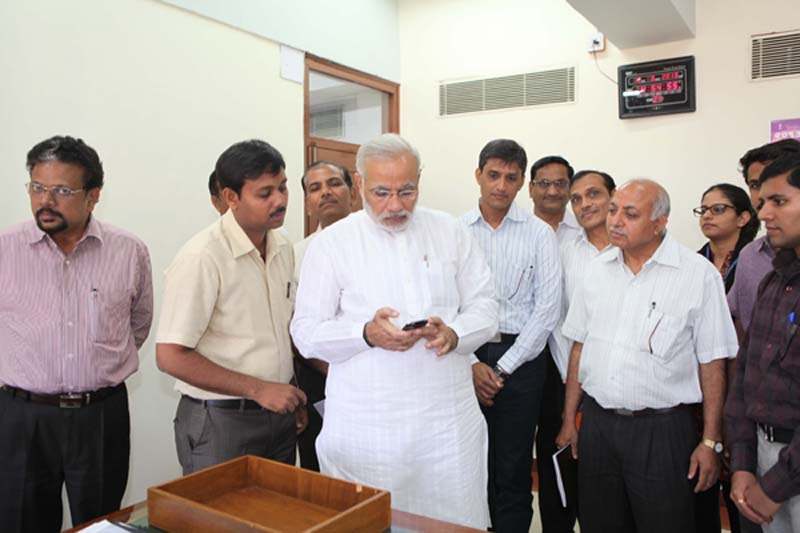 Chief Minister of Gujarat Narendra Modi launched the Mobile Website of Gujarat Information Department at Gandhinagar yesterday. Mr. K Kailashnathan, Principal Secretary to CM, Mr. V Thirupugal, Information Commissioner and other Department officials remained present on the occassion.
CM stated that the Mobile website of Gujarat Information Bureau will serve a platform for Information at finter tips in a Technology age which has the impact of social media influence.
Information Commissioner informed that the Desktop version of the Mobile Website is available at www.gujaratinformation.net. Due to Mobile Technology increasingly becoming popular, the Information Department have launched the mobile version. Mobiles are not only used for communication, sms but also emailing, web surfing and other business applications are adopted by users. Keeping this in mind, Mr. V Thirupugal informed that the Mobile site will reach the journalists and citizens providing press notes, photographs, etc and can be downloaded easily. Rozgar Samachar, Gujarat in News and Tender information will also be available at finger tips.
The Gujarat Information website can be seen on any browser version. Different screen size, fonts and colors can be accessed. Social media like Facebook and Twitter are integrated in the Mobile version.
Main features of this Mobile site will be :
Breaking Headlines with blazing speed can be read instantly.
Articles load quickly
Headlines update all day long—so you always know what's happening.
The super clean look makes it easy to stay connected
Breaking stories, up-to-the-minute news, trending topics in real time and enhanced multimedia content.
Sources: Gujarat Information Bureau / Kidsfreesouls news desk