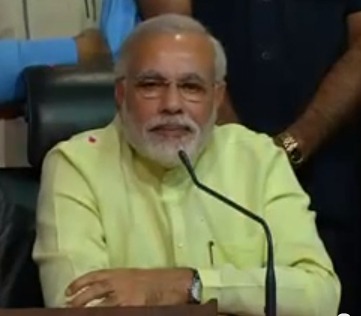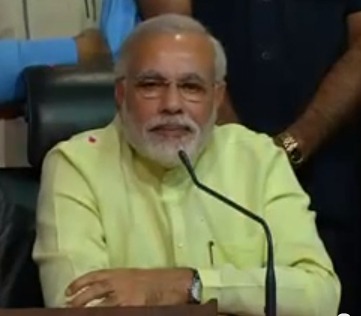 BJP's Prime Ministerial nominee Narendra Modi on Sunday extended greetings to the people on the occasion of Holi festival and appealed to them to change the country's fate in the upcoming Lok Sabha elections.
"The country has been submerged into the colour of elections. Election is the festival of Holi for the democracy. Let's celebrate this festival of democracy to change the fate of India," Modi said in an audio message which has been put on the his official website. Some of the excerpts from the audio clip have also been posted on his Twitter account. The audio clip is even taking rounds in Whatsapp.
In the message, Modi addressed the people of the country as "Bhagya-vidhata" (makers of the fate) while them wishing on the occasion of the festival of colours. "Namaste Bharat ke Bhagyavidhata (India's fate-makers), My brothers and sisters, Narendra Modi speaking in Ahmedabad," he said.
"I have come here to extend my wishes on the festival of Holi, my plenty of wishes. The festival of Holi may fill cheer and enthusiasm and bring happiness in your life. Let's take a pledge for India's bright future," Modi appealed.
{thumbnail off}