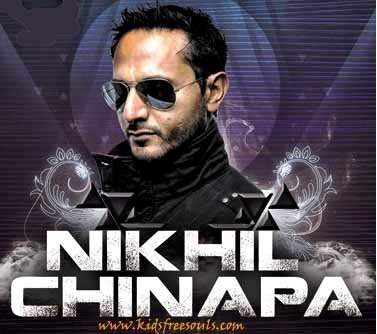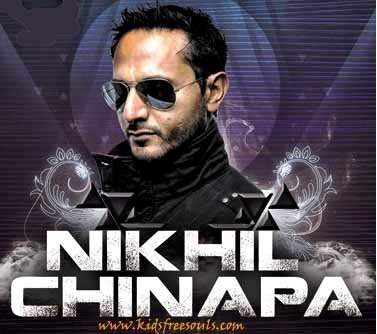 Dance Music at Home Near You : Nikhil Chinappa
By ANMOL SONI
A Saturday night , and you head on to twitter. YOU are definitely bound to see a barrage of tweets speaking "OMG" "That's massive" "Whaattaaa drop" " I love this choooon" .
Relax mate, this is just Together with Nikhil Chinapa ( formerly known as InTheMix ). Its a big massive party spread across India which started on the Radio (with 7 cities involved).
Nikhil Chinapa is an India Radio and Video jockey and a popular presenter on MTV India for more than a 15 years. Born on June 6, 1973, he has played a host for popular shows like Roadies, Splitsvilla . He is also the Festival Director of Asia's premier music festival – Sunburn Festival in Goa which is now also happening all across India as also happened in Sri Lanka last year. Along with this team Submerge, he is instrumental in bringing about a whole lot of artist like Deniz Koyu, Armin Van Buuren, Above & Beyond , Swedish House Mafia , Tiesto, Alesso and many more. He is also a DJ & plays at popular clubs all across India . He has a massive fan following among EDM enthusiasts on Twitter and is credited by and large to be a pioneer for EDM in India. Nikhil has even appeared as an actor in movies like Snip, Pyaar Kiya Nahi Jaata, Kudiyon ka hai Zamana and Shaitaan. A graduate with Bachelor of Architecture Degree, Nikhil is married to DJ Pearl who is also a very popular DJ. A dance music fanatic, Nikhil is the co creator of Sunburn, India's premier Music festival and his firm Submerge promotes upcoming DJs and events at various clubs in the metro cities of Mumbai, Delhi and Bangalore.
After inthemix Radio show, Nikhil's show is Live Online @ http://www.themixindia.com/ on Saturdays with Twitter hashtag @TGTR and that too, you can Listen from anywhere in the WORLD.
One of it's kind show , it contains loads of music with Nikhil Chinapa playing the perfect host educating and entertaining us about dance music in general.Its been over a year since this party started.
The general structure of the show involves
An Early Set
Together with Nikhil Chinapa
A Guest Mix.
It features loads of dance music with all its genres like dubstep , electro house , commercial , trance et all.
The other fact that might be noted is the live tweeting that goes along with it. That my friends adds to the treat. More than getting a message from their crush its which track was played on in the show , a Nikhil Chinapa retweet ,a DJ Nawed reply that spreads across happiness . Ohh yess, whenever they are available they make it a point to stay with the audiences addressing them, telling their views also respecting suggestions which might also be considered the reasons that #tgtr & earlier #inthemixindia trended all over India week & again.
The following are the different sections that the show boasts of:
1) Brand New : Latest top on the charts track .
2) A decade ago in Dance
Ago in dance music: Wherein Nikhil the funny guy he is cheats a bit always , plays a big hit track from around 10 years ago.
3) Sample Example: This part shows how an old track , with a particular beat is sampled (changed with additions ) or sometimes just a specific tune is used.
4) Anthem of the week: This is that massive track , the one usually doing well in big clubs , a big room monster.
5) Artist of the week :
An artist is selected every week and this section plays three tracks from that artist ( has oldies as well as recent ones )
6) Homegrown : It features our very own Indian artist , not a section in general but a track by our local artist is put under this category giving them a platform.
7) Mashup of the week : This part essentially is very well explained by Nikhil every week
Two tracks combined to create a brand new song – that's a Mashup.
Apart from the sections, Nikhil also keeps on informing about the latest gigs in town .So people go check out together this week on Saturday night from on themixindia.com .
Send in your messages to @nikhilchinapa & @djnawed ( the guys who mixes them all ) for the awesome work they do . As also follow @TgtrOnline for live action.
All I can say is Nikhil Chinapa has changed the way India looks at Dance Music 🙂
About: Anmol Soni is a student currently pursuing engineering from Mumbai. His interests include music ,reading and writing articles on various topics . He is active on social networking sites.
Contact anmol.soni994@gmail.com / Twitter – @AnmolSoni994
More: Click for one of Nikhil's Interview that appeared in Times