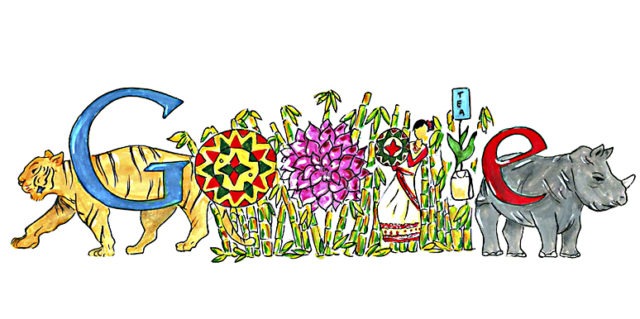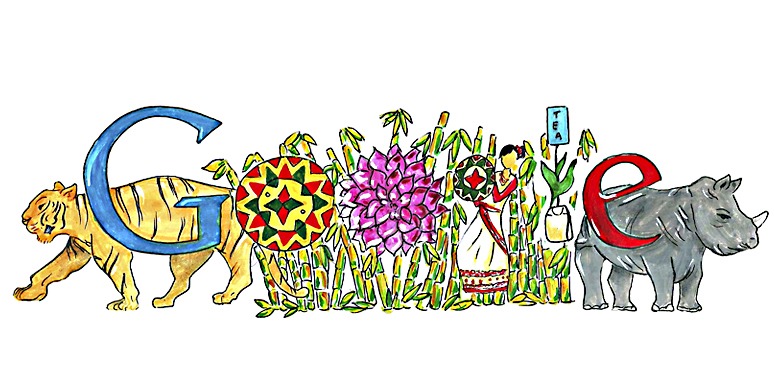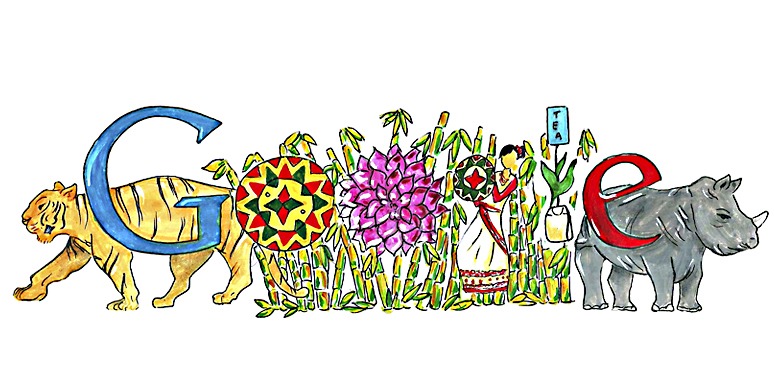 Google's idea of celebrating Children's Day has only made us a fan of theirs for they used a child's creation as the doodle of the day.
Doodle 4 Google winner Vaidehi Reddy's idea of a depicting the colourful and aesthetically rich state of Assam in Google Doodle is commendable. Every year on the birth anniversary of our first Prime Minister of India Pandit Jawaharlal Nehru, we celebrate the Children's Day in India on November 14. For the love and affection that Pandit Jawaharlal Nehru had for the children, he was fondly called as Chacha Nehru (Uncle Nehru) or Chaffinch (Uncle) by the kids. http://www.kidsfreesouls.com/index.php/Kids-News/doodle4google.html
Chacha Nehru 125th Birthday is being Celebrated Google with the results of Google Doodle being announced on 14th November 2014. Nehruji saw children as the future of the nation and Google ensured to honour him through the vision of his dream of future.
Google India held its sixth edition of Doodle 4 Google competitionn where the theme given was that of 'A place in India I wish to visit'. Kidsfreesouls had asked Readers to Vote the participant children at Kids News:http://www.kidsfreesouls.com/index.php/Kids-News/doodle4google.html.
Among the 12 shortlisted 12 finalists, Google India announced Vaidehi Reddy, Army Public School, Pune as the winner of this year's Doodle design competition. She drew a painting about the 'Natural and Cultural Paradise – Assam' and this is what is reflected in today's Google Doodle on its Homepage and on Doodle Winners page.
The Google Doodle of Children's Day reminds you everything beautiful about the northeast state. It highlights the famous wildlife, the tiger, the one-horned rhinoceros. The inclusion of woman performing the regional bihu dance, the bamboo trees, tea bags denoting the luscious green farms of tea; the beautiful scenic nature on earch and everything is so colourful and bright!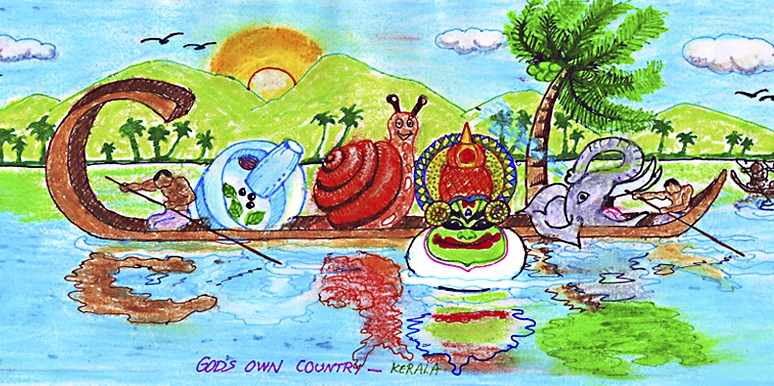 Group 1 Winner is with caption 'God's own country Kerala' by
Sarvagjna Miriyala, DAV Public School, Panvel, Mumbai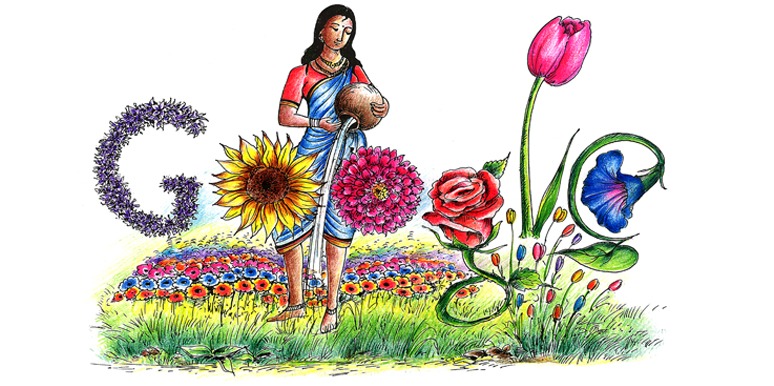 Group 2 Winner is with caption 'Ooty's Beauty' by V Sai Latha Rani, Sri Prakash Vidyaniketan, Vizag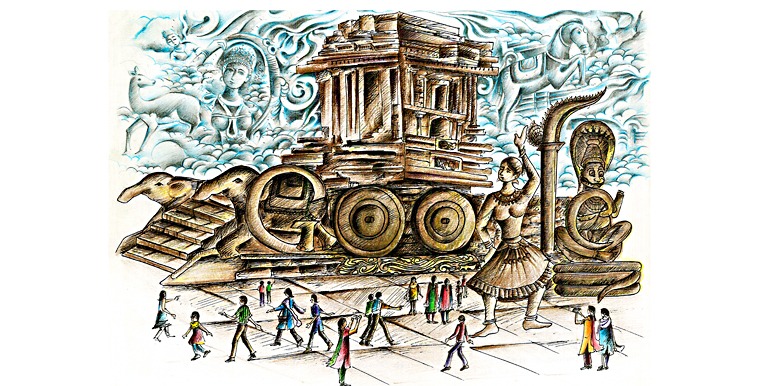 Group 3 Winner is with caption 'Heritage Glorified – Hampi' by Y Sai Greeshma, Sri Prakash Vidyaniketan, Vizag
The Doodles were judged based on the following three criteria:
Artistic Merit: The quality and skill demonstrated in the doodle. The student's class group is considered when evaluating this criteria.
Creativity: How well the student incorporated the Google logo into his or her illustration. The logo must be readable. Unique and creative uses of the letters, background, foreground, etc. are all taken into account.
Theme Communication: How clearly the competition theme is expressed in both the artwork and the written statement.
Kidsfreesouls Congratulates all winners of the Google Doodle Competition and wish them success in their future endeavours.
{jathumbnail off}