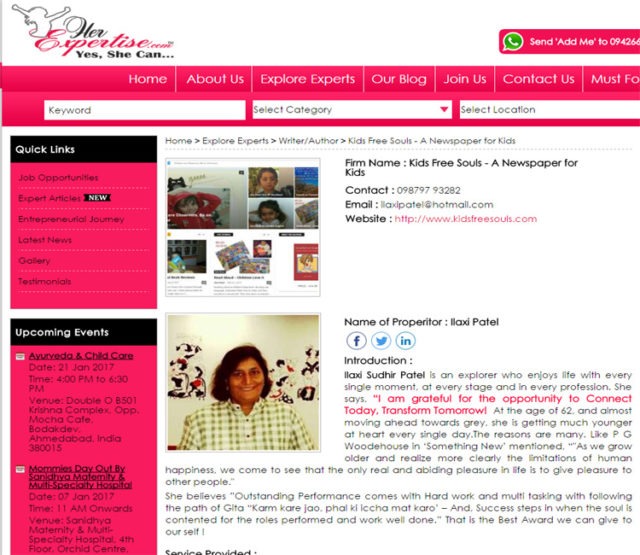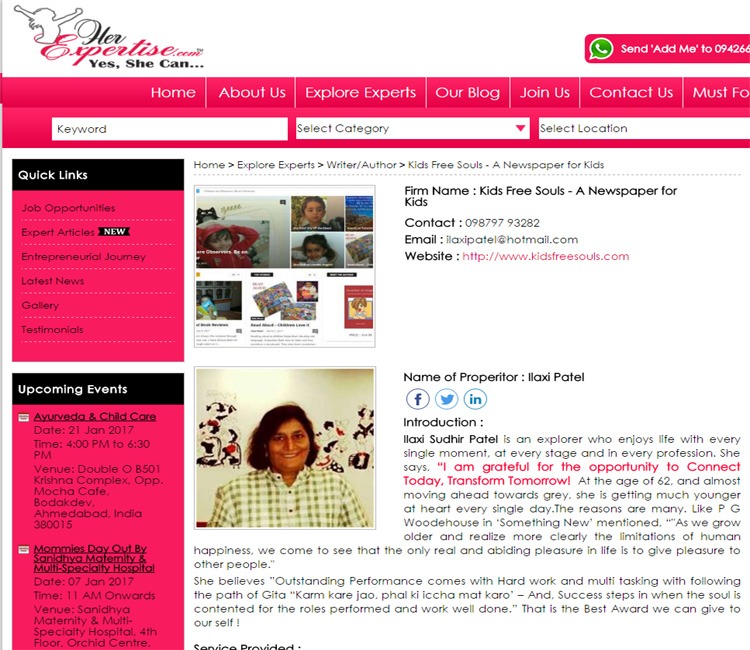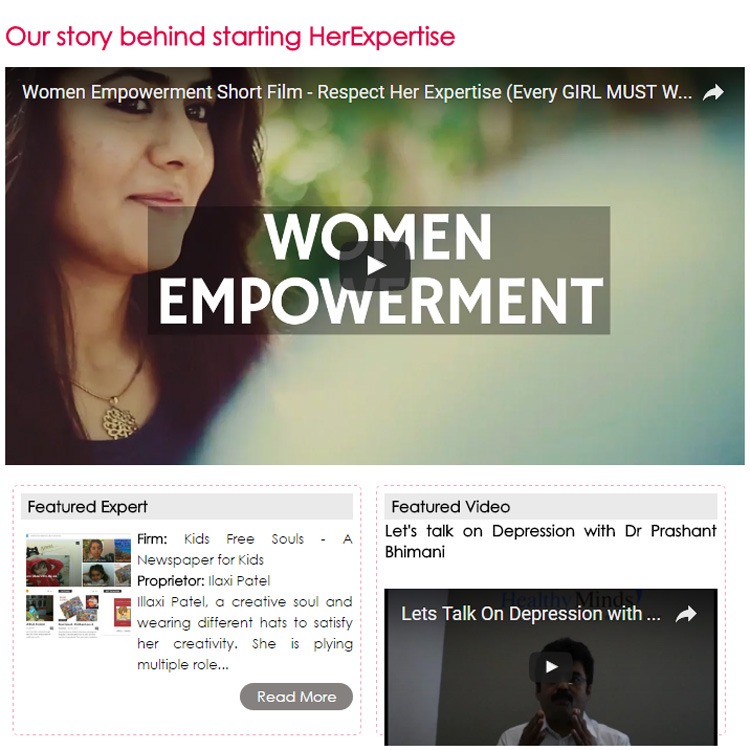 "I am grateful for the opportunity to Connect Today, Transform Tomorrow!"
Said this, my Journey at Kidsfreesouls.com has every been a Roller Coaster Ride – a bumpy, curvy, smooth, rough and at times banged at cross roads with a Wroom, zoom, Crash !
When I met Dr Manisha Vaja, Founder, Editor & Brain behind HerExpertise some years ago, I just brushed off the idea of a Portal to provide women a platform to feature her expertise and motivate the readers through her Entrepreneur Journey. I guess, I was wrong because I thought in terms of Revenue Model. In a span of three years, Her Expertise has been reaching to Entrepreneurs and covers their amazing Entrepreneur stories that not only inspires other women but encourages women to empower and make a niche for themselves. Her Expertise even has useful information for women, a blog that indeed focus on concerns and issues, Events and lots more.
As for Kidsfreesouls, it took shape way back in 1997 in Print Media as 'Free Souls' in Sambhaav Newspapers meant for Kids, Parents and Teachers as Info-Edu-Tainment. The site initially was a One Page Dot Com Domain Addressed diverted to mainstream Online newspaper Sambhaav.com and later on Tripod.
In 2001, Kidsfreesouls became independent to turn into a Portal to be used by Kids, Parents and Teachers. Also web explorers surf the site due to columns on Parenting, Health, Environment, Technology, Literature, Culture and lots more.
Kidsfreesouls is also Kids NIE (Newspaper in Education) with Extensive Use of Contents in Classrooms Worldwide and the site is used for HOMESHOOLING. It promotes Literacy & Academic Achievement.
Since years, it has remained #1 – 10 in Search Engines and remained popular with Parents and Teachers for Homeschooling and use the contents as NIE (Newspaper in Education) The tips on How to Use Kidsfreesouls, Literature Pages, Poetry Pages, News, Moms zone, Kids Corner etc are very highly surfed. Esp. the Moms zone, Worksheets Zone, Poetry Learning, Fairyland stories, Comprehension for Kids, Stories with Grammar are extensively used that encourage me to update these pages with added contents from time to time.
I believe, behind every successful woman, woman is herself. Passion Projects always bring positive results. With the passion comes Work, Focus, Push, Ideas, Trial and error methods, Serve selflessly and persistence.
Here's my HER EXPERTISE STORY : http://www.herexpertise.com/kids-free-souls-a-newspaper-for-kids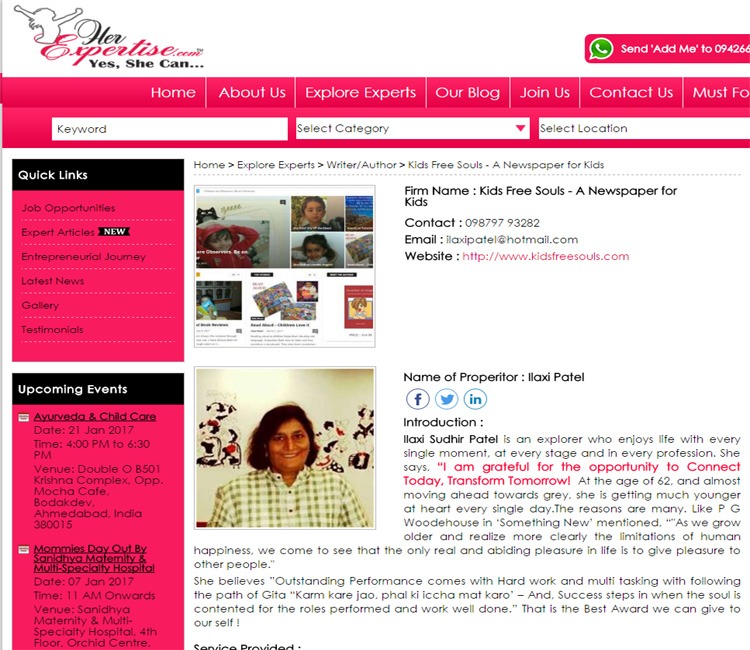 ALSO SIMILIAR COVERAGE ON TELEVISION ON NIRMAN TV : Video on my Editor's Blog and also on Nirman TV You Tube Channel.