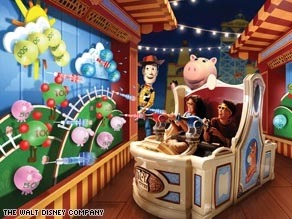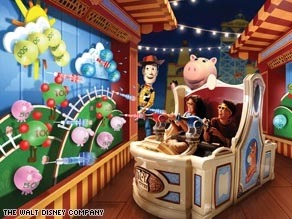 As you dive into the Fantasy world of Walt Disney on http://www.disney.com on the Net, you are sure to get the thrill of your life surfing on the fantasy world of Disney world with Disney Studio, Cartoons, comic strips, Disneyland, Books, Club Disney and so on. Walt Disney existed from 1901 to 1966 as one of the most famous Film Producers in history. Although, he leaves sweet memories and pleasures of Disney world, first came known in 1920's with the creation of Cartoon characters like Mickey Mouse and Donald Duck.
With around 50 Academy Awards for Cartoon Films, scientific and technical contribution to film making, Walt Disney Studio produced masterpiece feature length cartoons, films about wild animals in their natural surroundings and films starring human actors. Walt Disney was a genius in creating, organizing and directing the films. In 1955, the spectacular theme park Disneyland was set up at Anaheim, California, U.S.A. with most of the exhibit rides and shows at the park based on Disney film characters. Walt Disney, born in Chicago turned to be an Arts Student who later helped to make cartoon Advertisements for films. He moved to Los Angeles and set up his first studio in a Garage struggling for a living. Mickey Mouse was the first cartoon that he drew which proved to be ideal for animation. Walt Disney was bound to leap with success as his Cartoon "Flowers and Trees" in 1932 was released, the first film in full Technicolour. He then produced Cartoon series "Silly symphonies" and later added characters like Donald Duck, Goofy and Pluto. By 1937, Walt Disney made full length animated films like Snow white, Pinocchio (1940), Fantasia (1940), Dumbo (1941), Bambi (1942), Cinderella (1950), Alice in Wonderland (1951), Peter Pan (1953), Lady and the Tramp (1955) and the most loved popular "The Jungle Book" (1967). Treasure Island, Robinhood and Mary Poppins were his other releases. However, The Jungle Book was released after his Death. Peter Pan CD Rom of EA Kids by Creative Labs with its animation and super creative features has been favourite among kids as they trail through the stories, painting and offering their help to Peter. Walt Disney hosted weekly Television shows that presented Disney films. Walt Disney World, theme park resembling Disneyland opened near Orlando, Florida in 1971. A permanent world Fair was also opened by the name EPCOT meaning Experimental prototype community of tomorrow, emphasizing displays of future technology. In 1983, Disneyland opened in Tokyo with Japanese Sponsorers with galores of attraction. During the World war in 1939-1945, Disney's studio made Educational films for the US Govt. True Life Adventure and Living Deserts were his two animated films on animals on how they live in nature and featured rare animals on earth. Millions of People visit Disneyland every year to dive and plunge into sheer joy of thrills, rides and adventure, journeying through the Fantasy world of Disney Productions of Cartoon characters.
Mickey Mouse and Donald Duck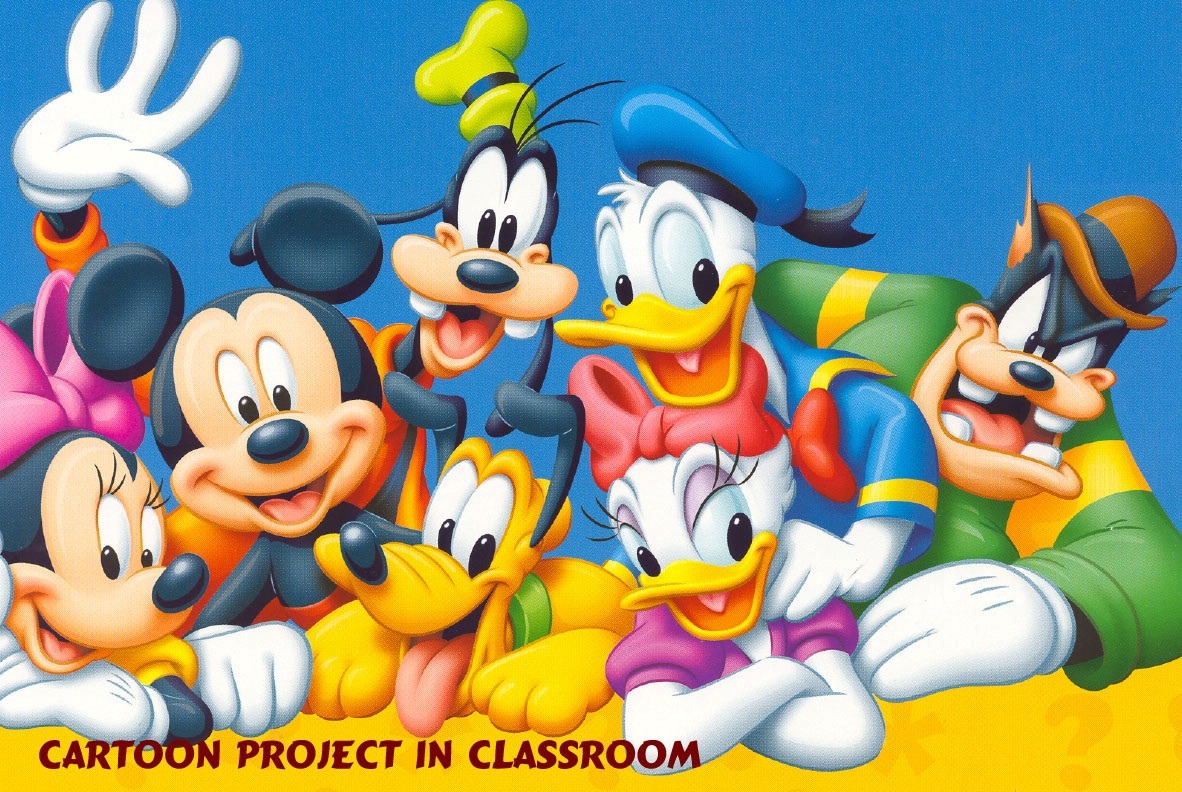 Disney's first step into the entertainment industry was in the area of cartoons. His happy and fun-loving cartoon characters brought a smile to the faces of those who watched them. Characters such as Mickey Mouse and Donald Duck appealed not only to children but also to their parents. Mickey Mouse first appeared in "Steamboat Willie" on November 18, 1928. He immediately went from being simply a character in animated cartoons and comic strips to become one of the most recognizable symbols in the world (Disney Archives). The lovable little mouse was immediately popular with people of all ages. Mickey was intelligent enough that he appealed to adults yet he was still cute and funny enough to entertain children. Mickey became a star and was a big success. The world could not get enough Mickey cartoons. Walt soon added new friends for Mickey; his girl friend Minnie Mouse, and his dog Pluto. On November 18, 1978, in honor of his fiftieth anniversary, Mickey became the first cartoon character to have a star on the Hollywood walk of Fame (Wikipedia). Mickey's popularity led to the creation of many other famous cartoon characters. Every good guy needs a bad guy, and Donald Duck was Mickey's bad guy. Donald was jealous of all the attention the Mickey and always did crazy things to try to steal that attention, but in the end Mickey always won. Donald Duck made his debut in the Silly Symphony cartoon "The Wise Little Hen," on June 9, 1934. His fiery temper endeared him to audiences, and in the 1940s he surpassed Mickey in the number of cartoons reaching the theaters.