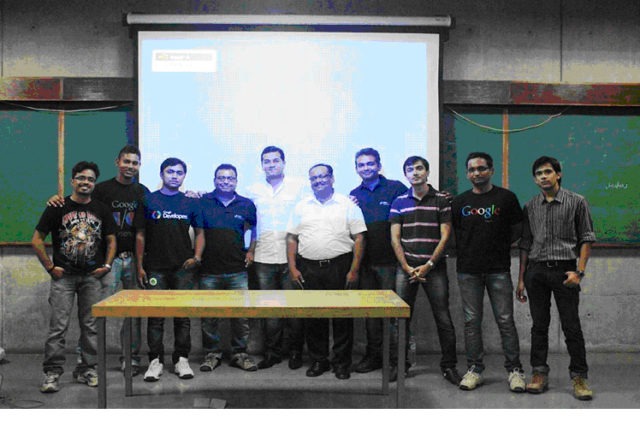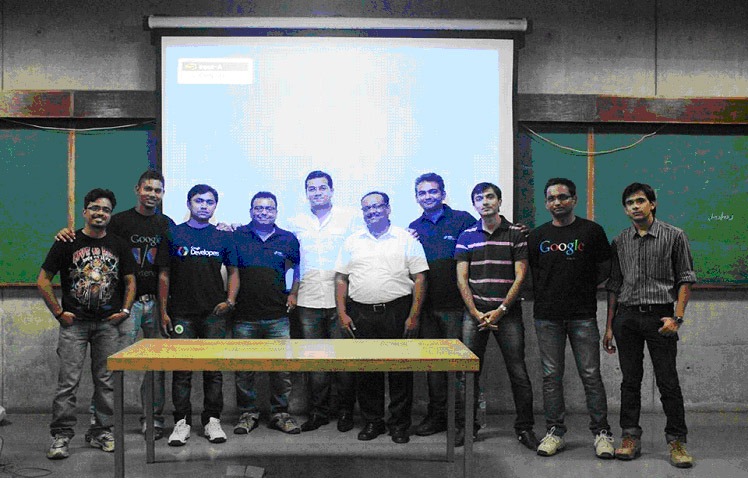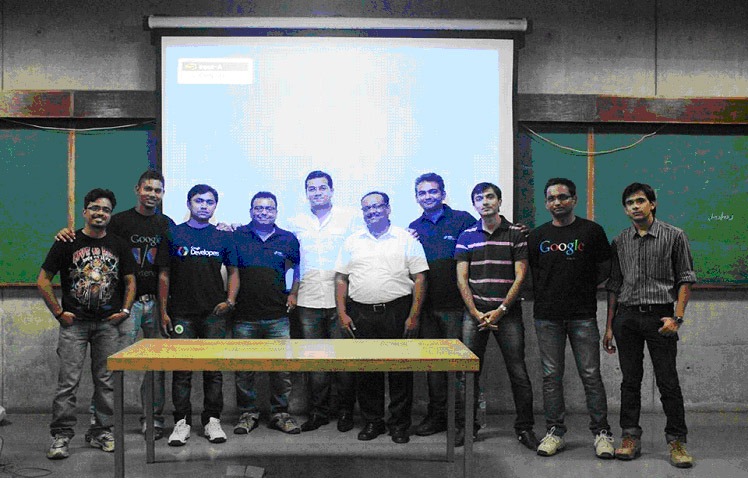 Google recently announced Google Business Group (GBG) to connect, inform and inspire Communities in different parts of India . The initiative has been taken to bring the SME and Business Groups online.
The sole idea behind the GBG Chapter is the three driving principles of GBGs – freedom to create own opportunities whether they chose to be a member, manager or speaker (or all three). This way, meet interesting people in community, learn together how to use web technologies for business and unleash new ideas through inspiring speakers and conversations.
According to the studies led by Google there are around 30-35 million SMEs in India, out of which about 8 million have the potential to do online business, but only about 400,000 Indian SMEs have a website or some sort of web presence. Google's target is to get 500,000 SMEs online in about three years. Furthermore, Google India has identified Challenges faced by SMEs and plans are on cards for Free websites for a year with Registrations over 50,000 already done. This itself, helps initiatives like the GBG chapters, to explore the potential with Google Apps/products. Google runs over 40 various Applications and users/Business owners can avail the benefits of learning the same during events organized by the GBG chapters.
In Gujarat , the GoG is promoting IT enabled services in a big way and already institutional policy framework has created opportunities in the field of IT. Gujarat has embarked upon creating necessary infrastructure facilities for setting up IT Projects. Nevertheless, with the growing Business opportunities in all sectors rising up with the Vibrant Gujarat 2013, the initiative of Google GBG is a welcoming note with GBG Ahmedabad bringing Business communities closer to network and share, inform and inspire to reach milestones.
The GBG Ahmedabad chapter is recently launched (May 2013) by Google India's Country Head Mr. Sunil Rao with the appointment of Mr. Mitesh Sanghvi as the Manager for Google GBG Ahmedabad. Mr. Sanghvi is a leading entrepreneur from Ahmedabad. He is currently working as CEO of IMCgroup.in and has 16 years of rich experience in Integrated Marketing Communications. He has lead teams of professionals in his career and built online and offline reputation of organisations like PT education, PROTON business school, Doon International School and others. Mr.Mitesh Sanghvi uses Digital and Internet Marketing strategies to create brands. He implements Branding through proper mix of Online and Offline Marketing, Advertising, Communications, Public Relations, Media Relations and Customer Relations.
Mr. Mitesh Sanghvi informs, "GBG Ahmedabad will organize effective workshops, online hangouts, interactive events, social offline networking, and other such innovative tech events. Anyone can become a member of GBG Ahmedabad – a business owner, business professional, or just students aspiring to start business and interested in Google products."
Ketan Raval, the Co-organizer of GBG Ahmedabad, says, "Members can connect, learn and get inspired on how Google products and web technologies can improve efficiency, productivity and impact overall success of their businesses. This could be to better market their company online, successfully sell products or services on the internet or improve internal / external business processes for their organization."
GBG Ahmedabad launched its first event on 19th May 2013 at CIIE, IIM Ahmedabad campus. The Chief Guest and Speaker Mr. Sunil Rao, Country Head, Outreach Programs Google introduced GBG Ahmedabad chapter and spoke on Google initiatives of the community led program represented by local groups (GBG chapters) which will organize social gatherings, workshops, online hangouts, larger events and other activities where like-minded business professionals can connect, learn and get inspired on how Google products and web technologies can improve efficiency, productivity and impact overall success of their business.
Mr. Rao gave a presentation on how internet and Google helps local businesses grow and succeed. He pointed to the fact that the world is moving towards mobiles from laptop or desktop; and interactive communication from broadcasting. He said, "Every business, whether small or big, will have to now be online and interact with their customers rather than just creating and putting websites. He also insisted that businesses should now consider developing websites that are mobile friendly. He also shared figures that gave clear indication that online advertising is far better than offline advertising for almost any business whether IT-related or traditional core businesses.
Mitesh Sanghvi explained the role of GBG Ahmedabad and how will it help Businesses in Ahmedabad over a period of time. He also shared his vision of bringing Ahmedabad on a national platform where it will be considered equally with Bangalore , Hyderabad and other IT metros.
Mr. Sanghvi stated, "Currently GBG Ahmedabad has already 300 members and expects to have 3000 members by the end of this financial year. There are three categories of members: Business Owners, Professionals or Aspirants." He further informed that those interested in attending various events of Google Business Group, Ahmedabad chapter can register Free of Charge at www.GBGahmedabad.org to become a Lifetime Member.
"How Google Apps helped my organization" – a presentation was done by Ahmedabad based business professional Manish Sharma (Director – International operations, aMarketForce) who has been using these web technologies since last two years and his business has grown. He shared with audience that how his company wanted to grow but stuck-up then they approached Google and started using Google Apps. He also shared in businessman's language how these technologies have helped his business to increase worldwide operations too.
GBG Ahmedabad Team is a team of 11 Ahmedabad based entrepreneurs or professionals who will also organize events for beginners as to how to use these web technologies in their day-to-day business and for advance users as to learn latest, finer and detailed aspects of managing online presence (website, social media) and generating business through leads, advertisements, affiliates etc. GBG Ahmedabad chapter is managed by Manager Mr. Mitesh Sanghvi of IMCGroup.in, while Ketan Raval of LetsNurture has been appointed as a Co-organizer, and Ritesh Ambastha of iWillStudy.com, Jatin Chaudhary of Point10, Amit Panchal & Ruchit Patel of Amitech, Mitul Dadhania of Ideas Infosoft, Vimal Solanki from Wrofit Web Technologies and Utpal Betai from Dev IT Solutions are team members.
Lysung Technology is a Design Partner and BuddyBits is Online Media Partner of all new Google Business Group – GBG Ahmedabad with the FB Page ASBN supportive to the cause. Paresh Mayani (GDG Ahmedabad Manager) and Dhrumil Shah (GDG Ahmedabad Co Organizer) have sowed the seeds of GBG Ahmedabad and are supporting the mission of GDG Ahmedabad Chapter.
GBG Ahmedabad's Next Event is on 22nd June 2013 (Saturday) in the first half of the day at CIIE, IIM Ahmedabad campus. This event will be only for registered members of GBG Ahmedabad. If you wish to attend, please visit the website and fill the registration form at http://gbgahmedabad.org/membership-application-form/ to participate and join all other forthcoming events.
Follow the GDG Ahmedabad at:
Follow Google+ Page : www.GPlus.to/GBGahmedabad
Like Facebook Page : www.Facebook.com/GBGahmedabad
Follow on Twitter: www.Twitter.com/GBGahmedabad
In the Pic :
GBG Ahmedabad Team with Sunil Rao from Google India — with Ritesh Ambastha, Jatin Chaudhary, Sagar Parekh, Ketan Raval, Sunil Rao, Mitesh Sanghvi, Utpal Betai, Mitul Dadhania, Dhrumil Shah and Amit Panchal at IIM Ahmedabad.
Watch the Launch Video: