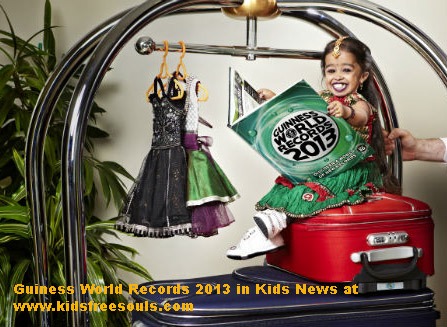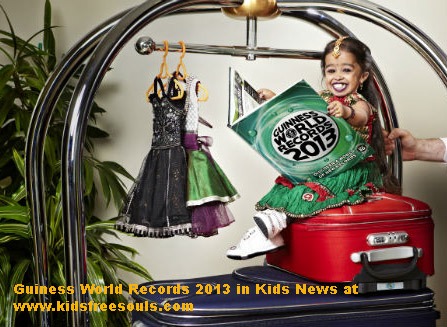 The new entries are an intriguing bunch, and include Mostafa 'Mo' Ismail, whose biceps, at 31 inches, are as bigger than some waistlines.
Jyoti Amge, 18, from Nagpur, India, takes the title of world's smallest woman. She stands at just 24.7 inches, and weighs less than a stone.
At 31 years old, Gorilla Tango Novelty Meats CEO and Big Hot Dog inventor Dan Abbate holds the Guinness World Record for the largest hot dog commercially available.
Julie and Ed Cardoza are parrot trainers and owners of Zac, a 25-year-old parrot who holds a spot in Guinness World Records 2013 for the most basketballs slam-dunked by a parrot in a minute.
For over 12 years, Darlene Flynn has been building a collection of 14,684 shoe-related items, which was recently verified by Guinness World Records as the world's largest.
Archie, the world's shortest bull, is just 30 inches high, a 29-month-old Dexter from County Antrim, Northern Ireland.
Singing stars Adele, Rihanna and Lady Gaga have each notched up world record digital music sales to make it into this year's Guinness World Records book.
Craig Glenday, the Guinness World Records editor-in-chief, talked with the Scholastic News Kids Press Corps about what it takes to make it into the record books. There are definitely some rules as the interview reveals at
To get into the book, a record has to meet four criteria:
1) It has to be something you can measure.
2) It has to be something that is "breakable," unless it's a first, like first man on the moon.
3) It has to have a single measurement value. For example, it can't be the tallest/fastest man, just one or the other.
4) It has to be interesting to Glenday.
Find More :