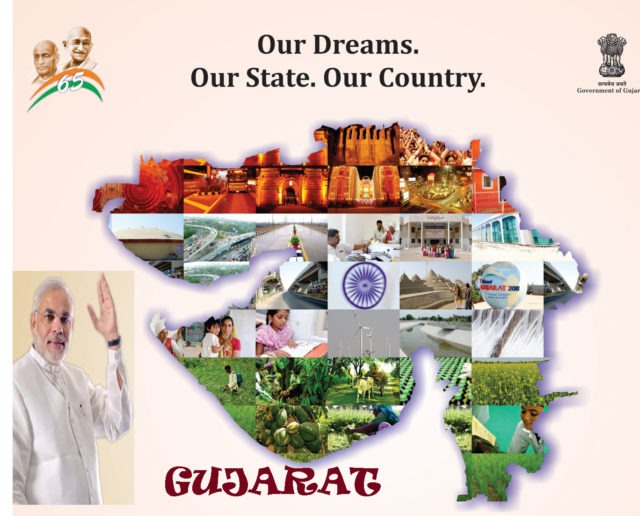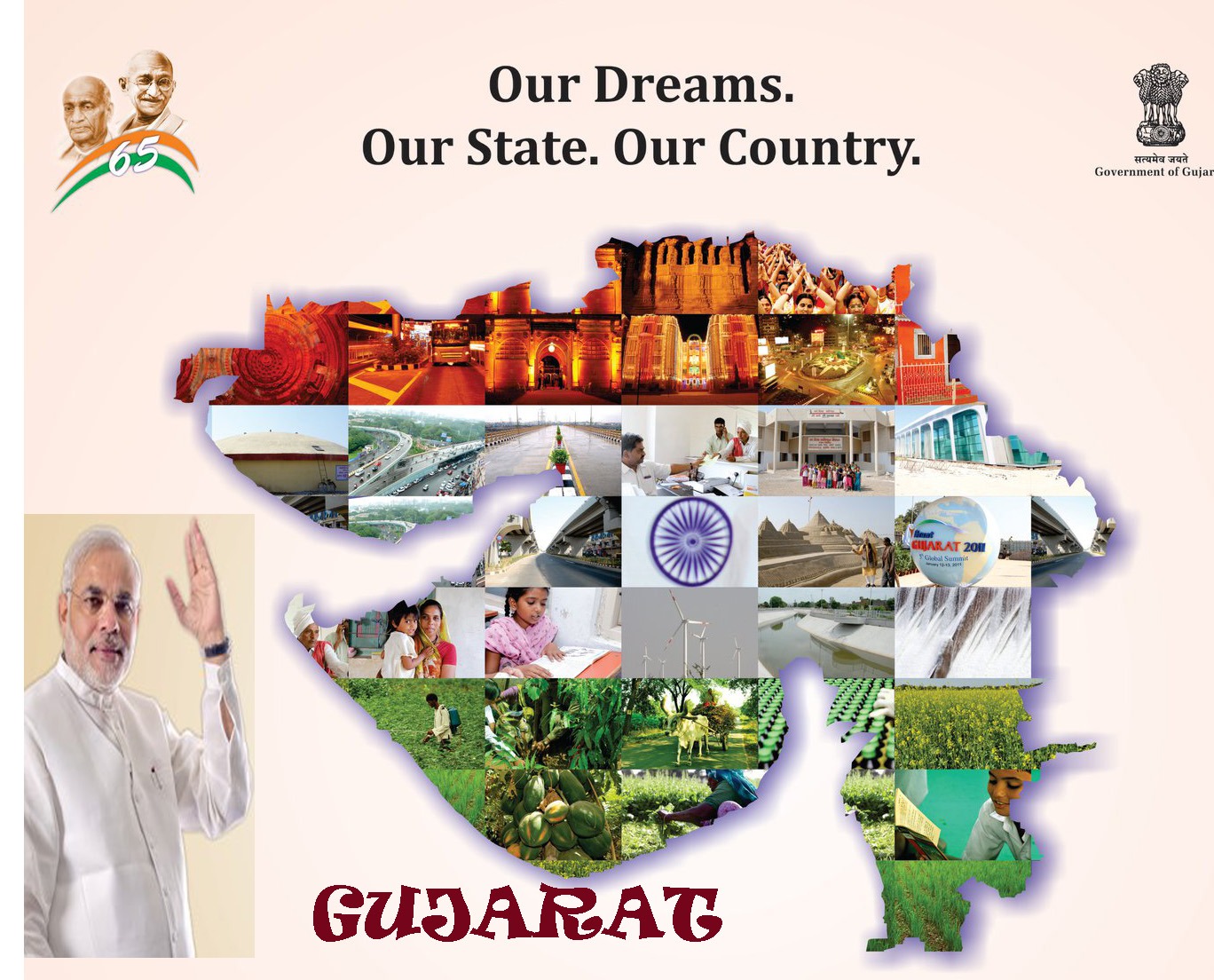 Gujarat and Gujarat Worksheets – The section is put together for Project Work in classrooms. The idea formulated when I wrote the Gujarat State Portal. Kids at Swagat Children Library often came for help for their 'Gujarat Projects' in the classroom. Not only the primary children but even students appearing for the Boards, came with Project Debate and Discussion with topics like "Progress of Gujarat State" and write on their most favorite Leader 'Chief Minister Narendra Modi' of Gujarat.
The State of Gujarat, situated on the west coast of India, has been a gateway for trade and commerce with its history rolling down to its formation on May 1, 1960. Throughout British rule, Gujarat was an integral part of what was then known as the BombayState. As a result of the reorganization of states in 1956, Saurashtra and Kutch were merged with the BombayState. On May 1, 1960, BombayState was divided on a linguistic basis. Its northern and western parts became Gujarat, while the rest was designated Maharashtra.
The word Gujarat derived from a tribe known as 'Gurjars' who first settled in Punjab and then migrated to western India. It was only around the 10th century that terms like 'Gurjaratta' or 'Gurjaratra' meaning the land inhabited by the Gurjars, came into vogue.
Gujarat stands at 10th rank amongst the States in India in respect of population
and at 15th rank (excluding UTs) in population density. In terms of percentage,
Gujarat accounts 5.96% of the area of India and 4.99% of the population of India. Out of the Child Population of 74.94 lakh in the age group of 0-6 years in the state, the rural child population stands at 46.76 lakh and urban at 28.18 lakh in 2011.
Gujarat has a pride place in the Indian economy. Gujarat's growth is the nation's growth. Gujarat has become the model state for development and progress with tremendous achievements with the visionary leadership of Chief Minister Narendra Modi. The economy of the state has expanded by almost 17 times in the duration of 52 years between 1960-61 and 2011-12. It's Vibrant Gujarat Investors Summit has become a phenomenon by itself making it a hub of Indian Business.
Gujarat is a land of the legends with leaders like Mahatma Gandhi who gave India its freedom. Sardar Vallabhbhai, Vikram Sarabhai, Dhirbhai Ambani, Jamshedji Tata and many more – All great men hailed from Gujarat.
In 2001, Gujarat's Chief Minister Narendra Modi came to power. The BJP retained power in the State by winning state assembly election for fifth time in a row in December 2012, Chief Minister Narendra Modi achieved a hat-trick and remains longest serving Chief Minister of Gujarat. (click to find all Chief Ministers of Gujarat)
Chief Minister Narendra Modi with his NaMo Mantra has adopted the Good Governance with the 5 P's: Purpose, Principles, Process, People, Product. He has created a society of one heart and one mind with 6 crore people of Gujarat with 'Sabka Saath, Sabka Vikas' with the development journey of Gujarat.
Portrayed to be the Next PM of India by people all around the world, Gujarat's Chief Minister Narendra Modi visions India as a strong nation which evokes and fulfils everyone's dreams and which has opportunity of growth for all.
Stay connected to Kidsfreesouls for Gujarat and Gujarat Worksheets.
Also follow :
Other State websites
(List coming soon)