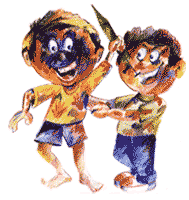 Colours of Love, Colours of Life!
It's the coming Holi Festival and we fill our lives with the colors – Colors of Love, colors of life. Colors fill our world with beauty. We mix and blend our life with colors in various ways. Colorful effects have long lasting impressions on the mind. They excite and add interest to our lives. Nature is at best with colorful flowers, snow peaked mountains, tall green trees, flowing blue rivers, muddy lands, etc. which reflect different colors. Colors serve as means of communication. Artists make their paintings realistic or expressive with use of colors. Names of colors are used to describe moods and feelings too. Different colors mean different things in different countries. Your preferences are all that matters. Colors have an expressive way to reveal your heart's desire, your personality and character traits. What's Your Favorite color? Check out your own personality with FS cool wise wisdom predictions forecasting your character like your sun signs. So, next time if someone happens to ask you 'What is your favorite color?' Be Alert – You are somewhere revealing your own self, exposing your personality and character traits undoubtedly with your color choice. know how to 'Read between the lines!'
RED
Red is the colour for danger, blood, fire and passion. Dashing, an outgoing type. Abrupt mood swings and act on impulse. Red induce feelings of strength and vitality in a person. Compassionate and can trigger optimism. It's a color of anger too. It is the colour of the Mars, the Roman God of war. Red is a colour of Happiness too!
BLUE
Blue is the color for feeling sad. Check out your blues if you are a teen but
blue is also a color for peace and heavenly living! Westerners believe blue
as Happy sign Introspective and purposeful by nature. You hold conservative
beliefs and under stressful conditions, prefer to withdraw into gentler surroundings. You seem to have a lot of control over your passions and desires,
but are sensitive to the needs and feelings of others, nonetheless.
You are a loyal friend and would prefer to lead a sober life.
GREEN
Green is the color of envy, the jealousy for others.
Green is poisonous but amazingly green is the color of Nature. Whoever said green is envious may be forgot the importance
that green sustains life.
A dutiful citizen with community closeness.Honest
and straightforward.
YELLOW
Yellow color reflects cowardice. It makes one weak & sick. However, some believe Yellow is brilliance and brings warmth. In some parts in US, colors are associated with the point of Compass. East with white, north with yellow, west with blue and south with red. Year before, tribal people believed that success came from west which is red, north is blue which brings trouble. Person who loves yellow has vivid imagination. Clear thoughts and well organized. Shy person by nature and a loner sometimes. A reliable friend and a person
with much pride.
ORANGE
This color shows qualities of good-nature and loyalty. Ambitious and motivates one's creativity. You are sociable but at the same time you tend to be swayed by the opinions of other people. You are a generous soul, sincere at heart. Your gestures are friendly, and inspired by goodwill. Restlessness and nervous breakdown occurs sometimes. Self esteemed people and full of nourishing thoughts.
BLACK & WHITE
Black west is death and Happy souls is white. In some countries, mourners wear white whereas while marriage ceremony is held, wife wears white! Black is bad luck, white is peace; Black is evil, white is virgin; Black is sorrow, white is happiness; Black brings depression; White is dignity and purity. White is revealing of truth, black is worst crime.
PINK
Pink suggest health, happiness and delicacy. Pink is the color of cool radiated joy which brings good luck too. Affectionate person.
VIOLET
Violet is royal. It is mystery. It can be depressive too. Intelligent and quick witted with an eye for detail. Spiritual in nature and creative at heart. Egoist, proud. Organized, self mastery and in search of truth. Cultivate
wealth and strive for comforts in life.
GREY
Grey suggests retirement and quietness. It shows the ageing process. It is more mature, sober, understanding. The color of experience and exposure.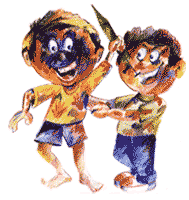 Festivals has undergone a sea of change over the years. A look at positive side shows, celebrations with fun and faith, whereas, the negative aspect is that interest and enthusiasm level is taking a plunge every passing year.
This Holi Festive season, Paint the Town Red! Fill Life with Colors – Kidsfreesouls way. Check this out!!!
* Every person residing on Planet Earth do not have Luck to be born with a swimming pool! Get a tub, fill with colored water and have cool splashes in your own cozy place. Have Fun. Enjoy any time!
* If you are allergic 'Spoil me Not', have fun with Pure H2O, drench yourself cool and splash others too with a hosepipe. Have Fun. Enjoy any Sunday too!
* Have a 'Code Red' or Code color Party. Wear Red. Decorations be red, appetizers be red with Tomato juice, food be red like pastas, pizzas, chinese cabbage, fruit be red like apple or strawberry and music too – All red like 'Code Red, Bad Boys Red, and a music score dancing tune be red like 'Red Red wine by UB40'
* Make life colorful using fav perfumes, essence of your own self
* Use colors, posters and paintbrush. Be a copy cat – Be M.F.Hussain and modern art the posters. Hang in your study or room wall. Smeal the colors you want on your old garrage, room walls too but hey, be prepared for mom's shouts too!
* Use only 'Red' the Gulaal you call & no other color so as not to effect your eyes or skin – Be carefull the Red gulal doesn't get into your eyes.
Fill your World with colors any time…Why Holi? All you need is a cool mind and a Big Heart full of Love – Let Love enter your heart and bloom life – Blossom smiles:-)
Check here for Radha Krishna in Culture and Festival Pages – The blooming couple who played Holi and spread the message of love