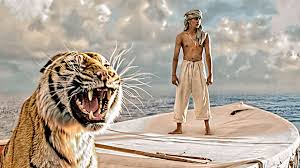 Books are considered not only the best friends but are also gifts of learning that can enrich and improve one's lives.
With everything – information, entertainment videos and even books within reach through the internet, it is a challenge to pick up books and engage with the author, story, character and ideas presented in the reading passage or book.
Here are some all time popular books and estimated how long it would take the average reader to finish by multiplying word count by the average person's reading speed, 300 words per minute, which will give you an approximate gauge of how long it will take any of the following great books.
Reading difficulty should be considered as well, as for most it may take longer to read an old book such Homer's The Odyssey versus a newer text such as The Hunger Games. So, don't set your watch with this guide – use it as a rough gauge to inform your next reading session. Enjoy the infographic!

SOURCES : THIS INFOGRAPHIC IS BY "Personal Creations"
SOURCES : THIS INFOGRAPHIC IS BY "Personal Creations" a clickable hyperlink to their website: http://www.personalcreations.com