Hi, H R I D A A N, nicknamed 'Noddy boy' and just celebrated my 1st Month Happy Birthday on 10th August 2013.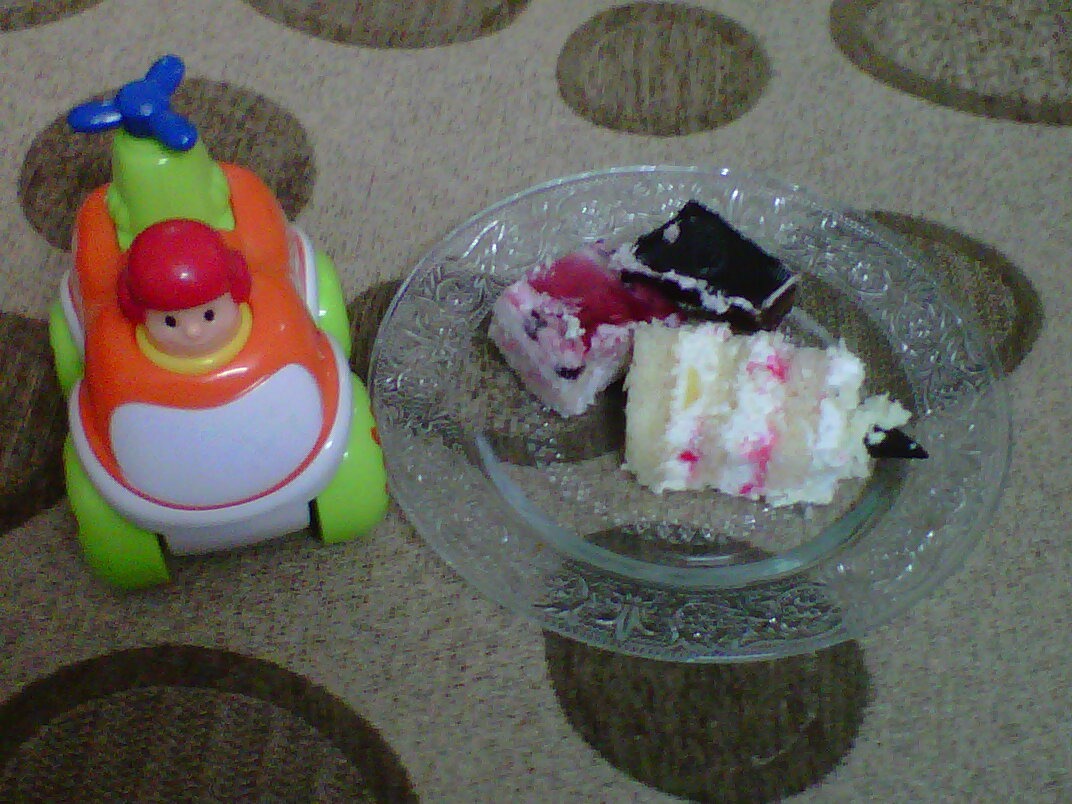 On 18th August, I went for my first visit to interact with God – Samartheshwar Temple, Sola Bhagwad Temple, Umiya Mata and Modheshwari Mata Temple. Aha, the sounds of the Bell at Samartheshwar and shlokes at Bhagwad Temple made me wonder, 'Oh what a feeling as I flickered my eye and smiled' – Yes, I love the sounds of the bell and the shlokes:-)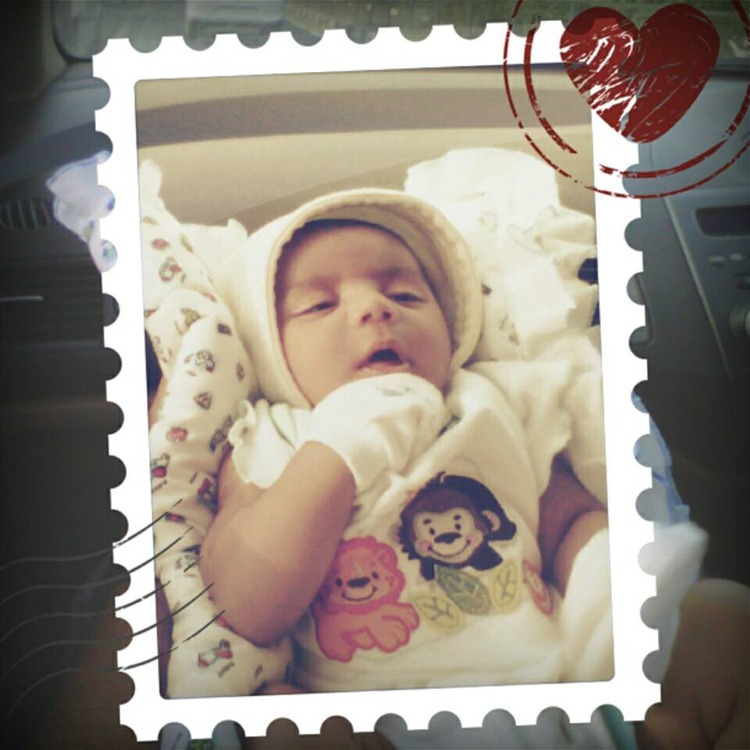 As I grew up, I loved the swing in the evenings but hate my morning bath ! My mum cuddles me with her sweet smile and its a heavenly feel when I sleep in my Grandmom's arms. My Dad plays with me and my Grandpa lovingly holds me and talks to me – I love talking to him and keep listening and smiling…
Well, my second Month Birthday was celebrated on 10th September and aha, it was a Family Fun with 4 generation photo clicks.
I got gifts – a beautiful Car and lots of Books. I love to see the Noddy Books and the Story Books. In fact, when my Grandmom tells me the story of 'Snow White' and 'Hansel and Gretel', I love to listen – Isn't it a wonder world?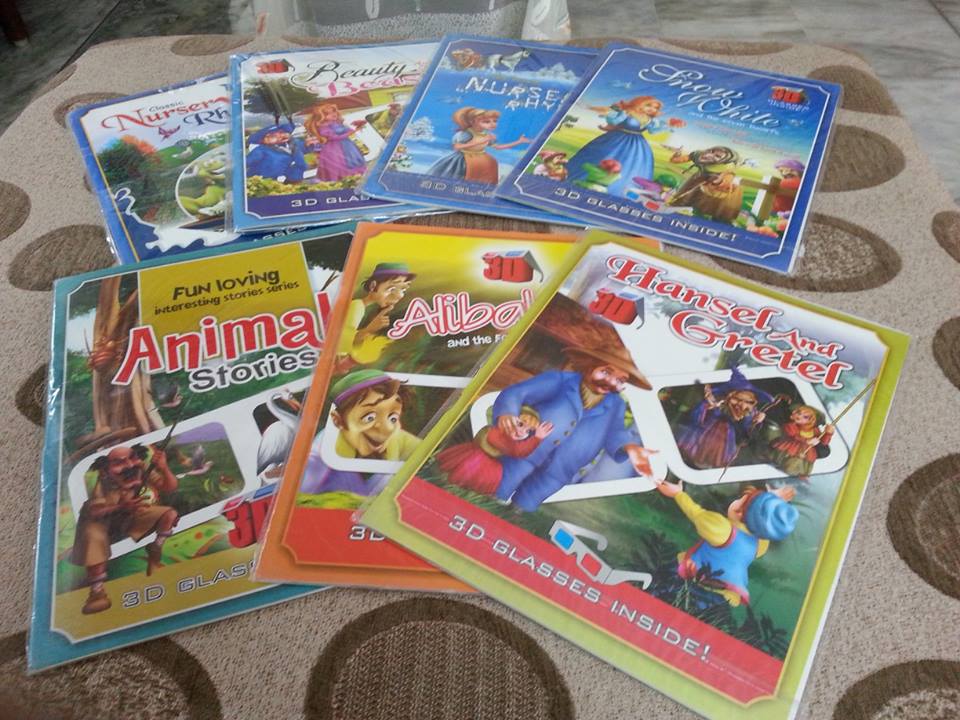 I even got my Best Friend – He's so cute and I love to play with him. Here he says, 'Hi' to all and yes, he's so cool, he falls and rises up for me when I kick him …lol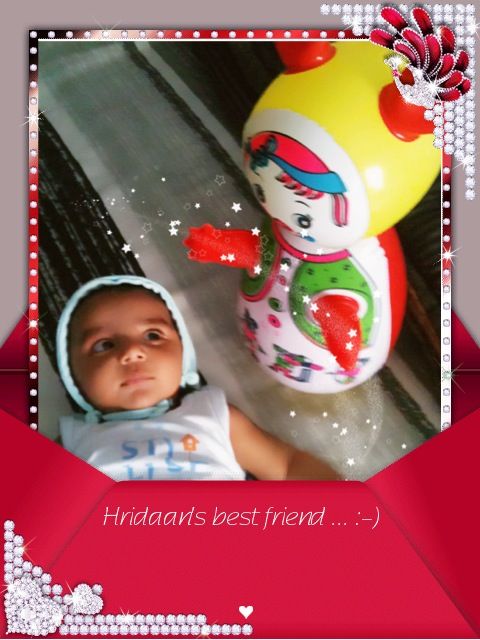 I celebrated Janmashtmi but missed the fun as I slept while Puja was done at midnight. I even celebrated my First Grandparents Day. I got a lovely gift and had fun being pampered by them.
I also love to play in the 'Play Gym' lately. It is amazing to see so many colors….so beautiful.
It's so wonderful to be with my mom and Dad. I just love to be wrapped when I sleep and when I want to play, I happily make sounds as I can't really speak. I confess, when I am hungry, wetty or sleepy, I just scream and take the whole house on fire !
That's Me – Hridaan. I am 2 months…going on 3rd month…Be Back to read me more 🙂

HRIDAAN'S Blog
Did you Like my Blog? Watch this space as Hridaan writes more – Follow me here and also my posts on Kidsfreesouls Facebook
{Jathumbnail off}