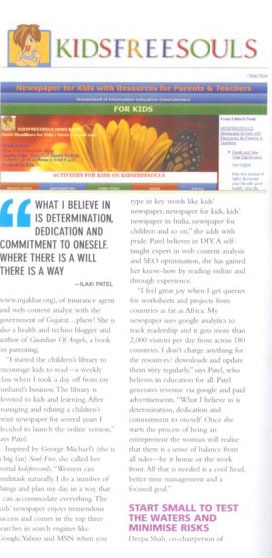 Testimonials and the Press Coverages
Kidsfreesouls.com is online since a decade and has received Testimonials from many users of the site. Also the Press has covered Kidsfreesouls and Founder Ilaxi Patel's various coverages in their Newspapers/Magazines, etc.
The page is under construction – Please visit again.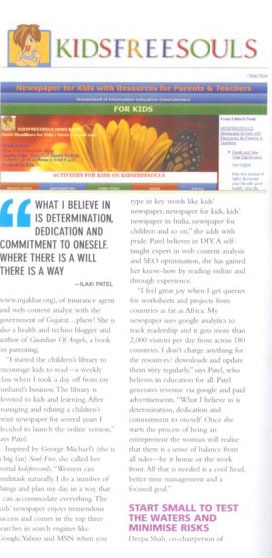 India Today and Femina Coverage
Ilaxi Patel has herself remained an Editor/Journalist and active with the Press with her own Newspaper Supplement 'Freesouls' in Sambhaav Newspaper and also written Management Articles for the newspaper. She has freelanced her column for Voices Column – Interviews (250+) in Times of India and contributed Word Search, Cross words and Puzzles in The Asian Age. Remained Official Blogger for then Editor M J Akbar (Asian Age, Covert Magazine, The Sunday Guardian).
For more on being in the Press : click About Page
{jathumbnail off}