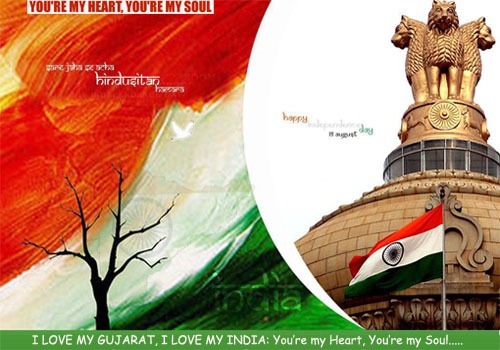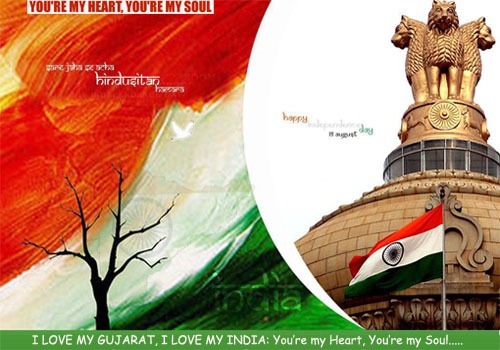 INDIA – MY HEART, MY SOUL
History was scripted in the forecourt of Rashtrapati Bhawan on the evening of 26th May 2014 as Narendra Modi took oath as the Prime Minister of India after a historic mandate from the people of India.
In Narendra Modi, the people of India see a dynamic, decisive and development-oriented leader who has emerged as a ray of hope for the dreams and aspirations of a billion Indians. His focus on development, eye for detail and efforts to bring a qualitative difference in the lives of the poorest of the poor have made Narendra Modi a popular and respected leader across the length and breadth of India.
Narendra Modi's life has been a journey of courage, compassion and constant hardwork. At a very young age he had decided to devote his life in service of the people. He displayed his skills as a grass root level worker, an organiser and an administrator during his 13 year long stint as the Chief Minister of his home state of Gujarat, where he ushered a paradigm shift towards pro-people and pro-active good governance.
(http://pmindia.gov.in/en/personal-life-story/ )
My Gujarat has ever been my first love and had the priveledge to be Web Content Analyst for the Gujarat State Portal for the prime years when Hon'ble PM Narendra Modi was Chief Minister of Gujarat. The day he became PM, there seem to be great void and concerns but as days and months pass by, the PM has build hope and new direction for 'Swarajya.' Our trust in him and his government builds positive for a change with good governance. Growth and Development journey marks its way and we are committed to stand by a leader who is a 'Karmayogi'
This Category will highlight Prime Minister Narendra Modi's Actions, plans and implementations – the news and all that rightly justifies the progress of the nation.
Stay connected – The updates might be slow but nevertheless steady with a one person show attempt and we can prove that our Determination, dedication can lead us to newer heights. Together we can build the nation but alone we can always stand tall and support. Late but never..My Gujarat, my first love and India, my Heart, My soul.
– ilaxi patel
Editor, www.kidsfreesouls.com
About me: http://www.kidsfreesouls.com/index.php/about-us.html
{jathumbnail off}