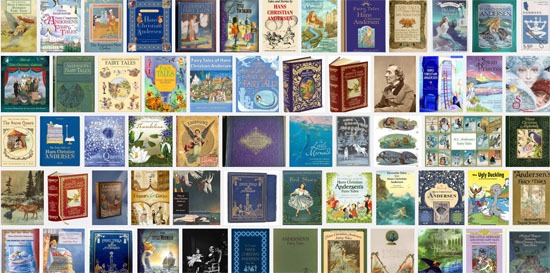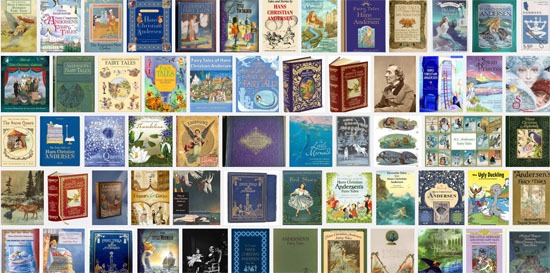 The International Children's Book Day is celebrated on April 2 in memory of Hans Christian Andersen's birthday. The theme for 2015 is 'Many cultures, One Story.' The International Children's Book Day is being celebrated since 1967 around the world to inspire a love of reading and to call attention to children's books.
Each year the day is sponsored by a different country member of the International Board on Books for Young People and the country member also decides on a theme and invites an author from that country to write a message to the children of the world and a well-known illustrator to design a poster. The sponsoring country is the United Arab Emirates.
Born on April 2, 1805, a shoe-maker's son who became Denmark's famous author. Anderson wrote around 350 stories. Even after his death Hans Christian Anderson is still remembered today. Hans Anderson died on August 4, 1875. Denmark's people always celebrate his birthday with a party called "Odin Story Day". The Anderson home in Odense is now a museum, and thousand of people visit it every year. Anderson's stories are too popular and with a touch of humor as well as kind feeling for the poor, his own childhood experiences reflects in his tales.
Hans stories are 'Classic of the classics' coz the beautiful stories lets your imagination go surfing on 'cloud nine' and these tales conveys moralistic message. The Princess and the Pea is my fav' story and so is the 'Emperor's clothes' – Totally, an amazing fairy tales of Hans Anderson that grips you delightfully reading even as an adult.
His home in Odense is now a museum and his birthday is celebrated as International children's Day. Founded in 1905, the place displays Andersen's photos, furniture and books. In it is a huge library featuring the Danish and foreign versions of the author's works and collection of illustrations.
The museum is situated in an 18th century house in which the author has been born and spent a small part of his childhood. It contains a smorgasbord of Andersen's memorabilia, pictures and photographs, samples of his writings and artwork as well as a library that contains works of Hans Christian Andersen that have been translated in over one hundred of the world's languages. The most impressive part of the museum for me was a large hall displaying wall-sized murals by Danish painter, Niels Larsen Stevns, which depicted major events of the author's life. From his childhood and a traumatic departure from home, to his accession as Odense's honorary citizen, the paintings give a visitor a quick and concise introduction to Andersen.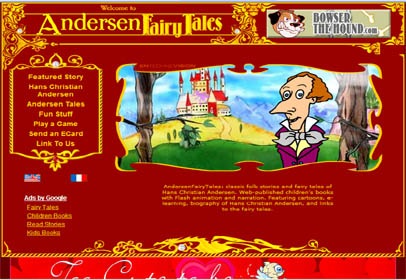 http://www.andersenfairytales.com/en/main – Read a story, learn a little and play for a while – Enjoy
I guess a great idea to read out Hans stories Aloud to children and go for Projects too. http://www.kidsfreesouls.com/index.php/Kids-News/read-aloud-children-love-it.html
In the Pacific Story Section – http://aesopfables.com/, you can read a few online stories of Hans Anderson. Review of Hans Anderson book can be found on Kids Read pages. And here's Fairy land pages – with more Stories coming soon.
Find the Profile of Hans Christian Andersen in Literature Pages on Kidsfreesouls : http://www.kidsfreesouls.com/index.php/Literature/hans-christian-andersen.html
{jathumbnail off}