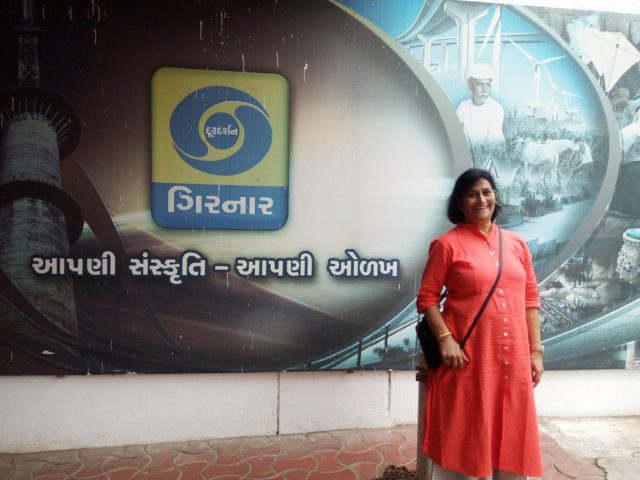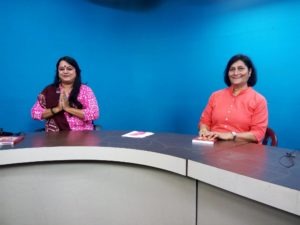 Live, Create, Tell the story, Repeat!
Interviewed for an Interactive session with Viraj Patel for Nirante Show on Doordarshan Girnar ( ફરી મળીશુ…."નિરાંતે"….દૂરદર્શન)
Guardian of Angels Book Talk, Parenting, Story Telling and in lighter moments interactive Talk – Me, Viraj Patel (Anchor of Show 'Nirante' Doordarshan) at Doordarshan National (DD1) studio. Show to be telecasted on 19th August, Sunday, 12.30 noon with Repeat telecast too.
As a Senior Citizen (really did remind me that I am ), it sure let me go to a real imagination wonder world of living, lifestyle, story telling, making of my Book Guardian of Angels by Ilaxi Patel and on Parenting.
Meeting Anchor Virajben of 'Nirante' has been an amazing experience which leaves memorable influence on me. Also meeting Devendrabhai Vaishyak, Programme Executive has been very productive and cooperative. Great Teamwork and great experience.