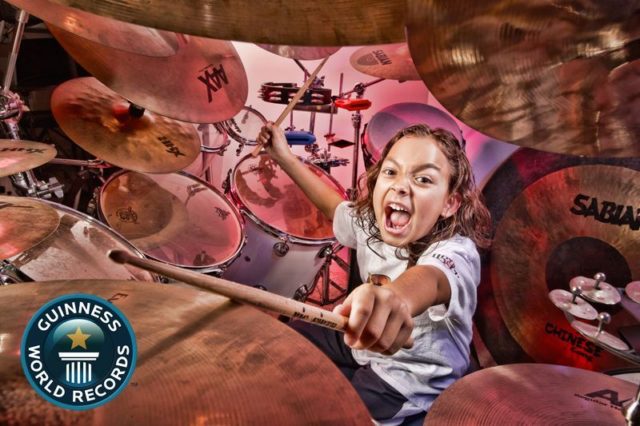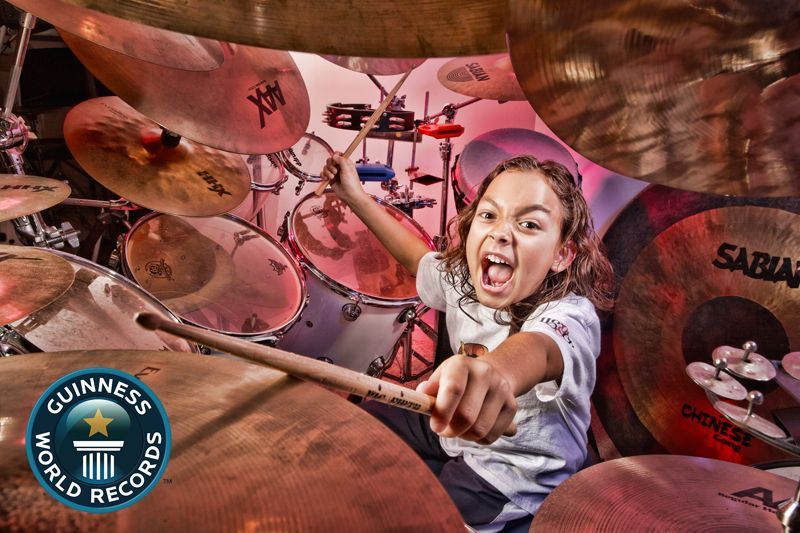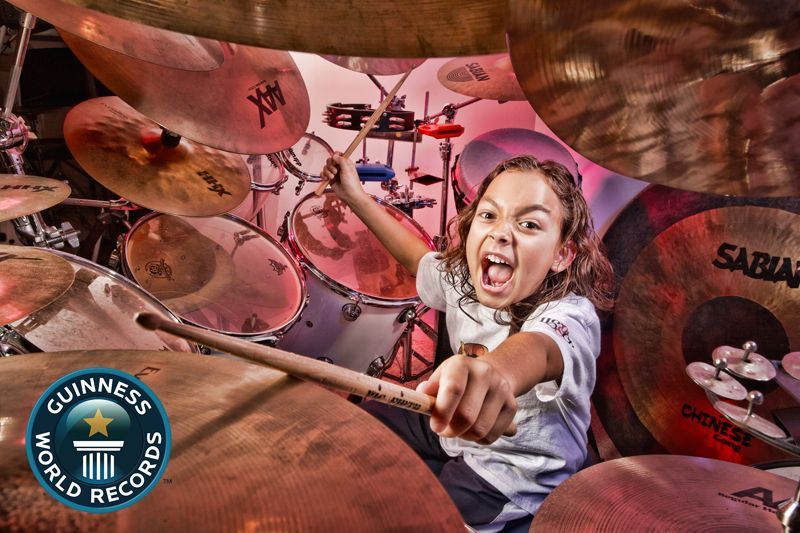 1). Julian Pavone – Youngest Drummer
(Photo courtesy Guinnness World Records 2013 Edition)
The Youngest Drum Player, largest shoe collector,biggest hot dog, tallest horse, largest skateboard,most pierced tongue and more goes in the records of Guinness World Book 2013 Edition.
This year's Guinness Book of Records was released recently. 3000 new entries with an estimated 4,000 records – and countless facts – throughout the book. Each year, at least 75% of the content is brand new! 1000 Photographs including new exclusive images and new to the 2013 Edition is the Infographics panel – a strip running down the page packed with amazing stats, facts, titbits and trivia with reader friendly way.