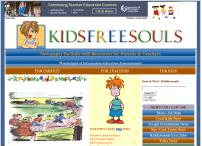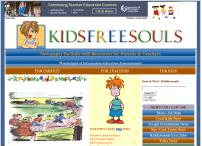 Kidsfreesouls News Section is for "News to Use in Classrooms" alongwith Education Projects and NIE Tips.
As Teachers/Parents, we often over-burden the child with a lot of extra curricular Activities, apart from Academic Education. Kidsfreesouls believe in Overall Development of the child. Once a week, Round the year – Get the kids use the Kidsfreesouls News in classrooms, follow the Calendar Activities, Projects and other Kidsfreesouls sections. Feel free to take the prints for Projects.
Kidsfreesouls provide quick and easier learning while making Newspaper Projects in the Class. You may find NIE (Newspaper in Education) tips, 50 ways to use News and various other Activities on Kidsfreesouls to encourage kids for reading and provide Language Learning and Literacy Development for Young children.
Why use Kidsfreesouls.com News in Classrooms
Kidsfreesouls is a Newspaper in Education (NIE) online. It covers up News:
1. For Kids (for Parents and Teachers too)
2. Gujarat News – related to Gujarat with upcoming Gujarat Project for Kids
3. New York Times Parenting news
4. Google Personalized News – News stories featured by Google and picked by Kidsfreesouls personalizing them.
Apart from News, Kidsfreesouls has:
Literature
Culture and Festivals
Fairyland
Kids Technology
Moms Zone
Kids Corner
And, many more sections. Using Projects and NIE Tips will help the child to make the best technology use and Teachers can help kids for News and projects in classrooms.
KIDS NEWS: THE CHOSEN ONES FOR USE IN CLASSROOMS – For Teachers' use and also Teachers may please guide kids to list down 2/3 pieces and speak in classrooms.
Also follow NIE (Newspaper in Education ) Tips and 50 ways to use KIDSFREESOULS News
Teachers may compliment children who make News Scrap Book by sending their names as 'Kids Reporters' – Email at news@kidsfreesouls.com
Kids Reporters
Children between 10-15 years can Participate for Kids News at Kidsfreesouls.com online News section
Report on a current event or any news scoop and your story will be featured on Kidsfreesouls with your name.
News pieces should be original – If copied, kindly mention the source.
A child who send over 25 news piece will have a 'Kids Reporter' badge and profile on Kidsfreesouls
Note: All news sent will be checked and in now way promotional campaigns allowed. Kidsfreesouls reserve the right to publish or reject the news sent by Kids Reporters.
Updates will be monthly or as decided upon priority of news.
Child Reporters get Discount at Swagat Children Library and entitled for Kids Blog too for being Kids Reporter online. (only for children residing in Ahmedabad)
Send to news@kidsfreesouls.com