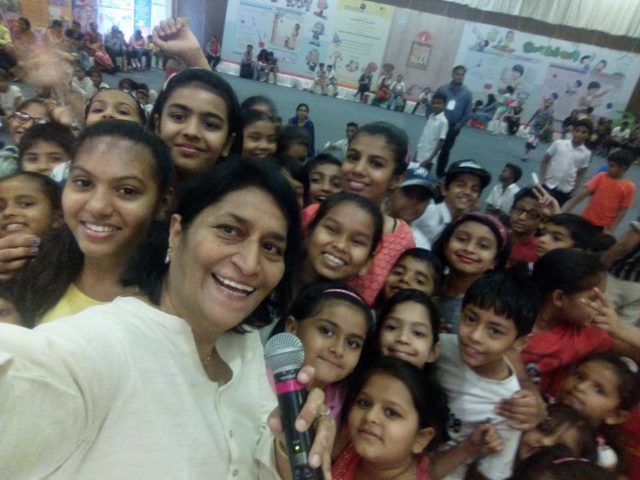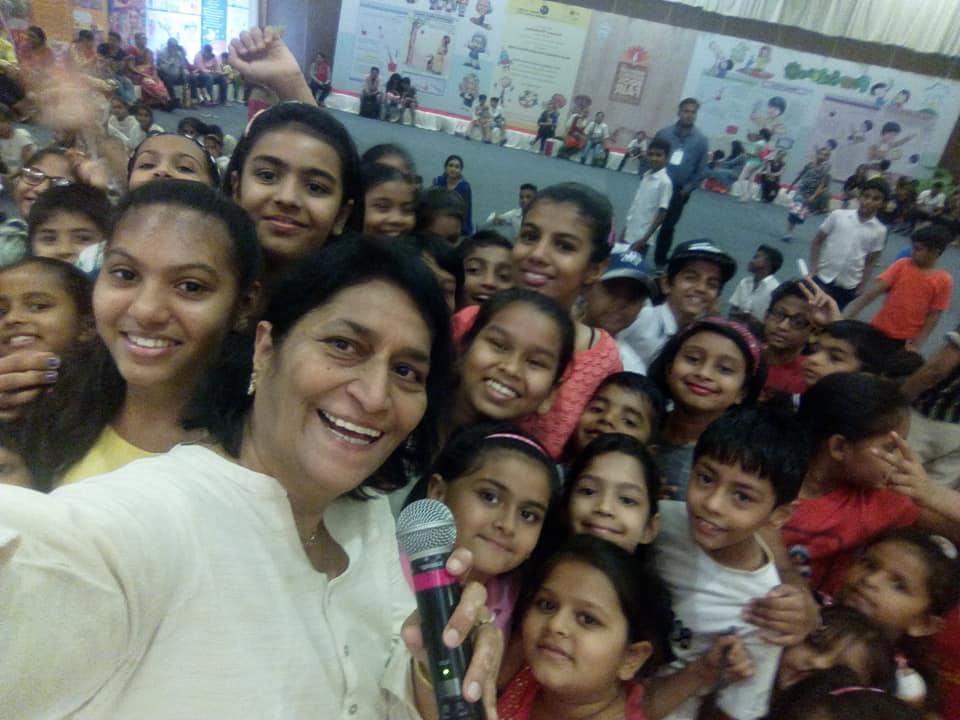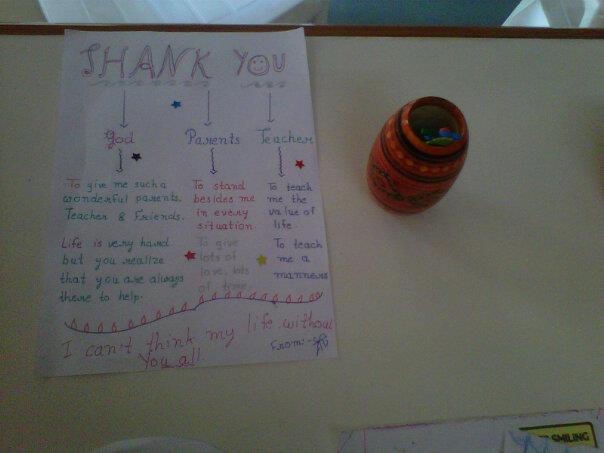 Many Parents and Children have sent Letters and Thank You notes. Also, positive responses from all the parents who have sent their children in the past and currently attending the class. Parents have appreciated Ilaxi Patel's sessions at Ahmedabad National Book Fair for consequently 5 years (3 years at Author's Corner with her Book Guardian of Angels and 2 years at Rang Rang Vadaliya: Story Telling session and Comics and Indian Mythology session)
Since 1991, Swagat Children Library has conducted 'Reference Class' only and believes in spreading Literacy – focused on Reading and Overall Development of a child.
Tulsa Ved's Blog here thanking ilaxi mem on her Birthday.
Linkedin contacts:
Ilaxi Patel, the editor of Kidsfreesouls and writer/author about parenting topics has contributed valuable and thoughtful articles and resources to kids, parents and teachers through kidsfreesouls.com She has taught the value and joy of living, especially in the context of raising children responsibly and effectively. In my experience, Ilaxi is very hard working and an expert communicator and I appreciate being able to share and shape ideas with her regarding arts, children and the world
-Steven Cravis, Composer, Producer, Music Production at www.stevencravis.com
I've known Ilaxi for years and she is dedicated, effective and passionate about children, our greatest resource and our future.
Ted Demopaolus, Information, Security and More
Ilaxi is a highly energetic individual who somehow manages to find more hours in the day than I can find in a month. I am amazed at her range of endeavors, and also grateful that she has helped get my music out a bit further into the world through featuring it on various of the web sites she has managed.
–Rick Paul, Technologist, Multimedia, Creative writer, music
—————————
From students
Dear ilaxi teacher,
How are you? I am fine here. I am really sorry I couldn't write a letter since I left A'bad. Actually, I was very busy in my studies, etc.
Well, today I found my Certificate (from you) of Swagat and it touched my heart. I am writing this letter for a special reason.
Your Guardian care and encouragement really helped me a lot during my 3 years (8th, 9th and 10th). My vocabulary improved just because of you. And so, I recieved my gifts & awards for speech competition, elocution & debates.
Today, even words of dictionary are less to express my gratitude towards you. Now I gave my Xth examination and currently learning Japanese Language and practising Basketball.
I can still visualize the scene of our library live! quenching their thirst of knowledge and diving in ocean of vocabulary.
Oh! I forgot about my hostel. Well, this is a very good hostel, one of the most reputed hostel in Pune by name J.P. Trivedi Hostel, Pune 411005.
I am anxiously waiting for your letter. Once again, thanks for your zeal and enthusiasm.
Luv always, (also written in Japanese)
Vaibhav
1/9/2000
Dear ilaxi aunty,
W.T. Berill said "A teacher is not simply one who imparts knowledge but one who awakens their interest in it and makes them eager to pursue for themselves" He says that teachers are spark plugs not fuel pipe. Teachers are mirrors and we students are their reflections.
Dear teacher, you give the world the best you have and the very best will come back to you. You reflect strong will to teach. Your sweet smile will surely find responsive smiles and when you give love, love blooms your life too. You inspire, make us determined and encourage us. How close you are to us! It may be near when seems so far – always guiding us. I wish you a happy life and happy Teachers' day. Thank You!
– Noopur & Shreye Shah
5/9/2001