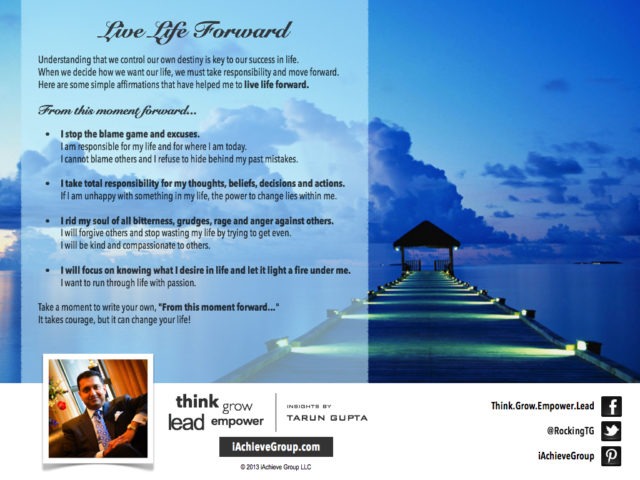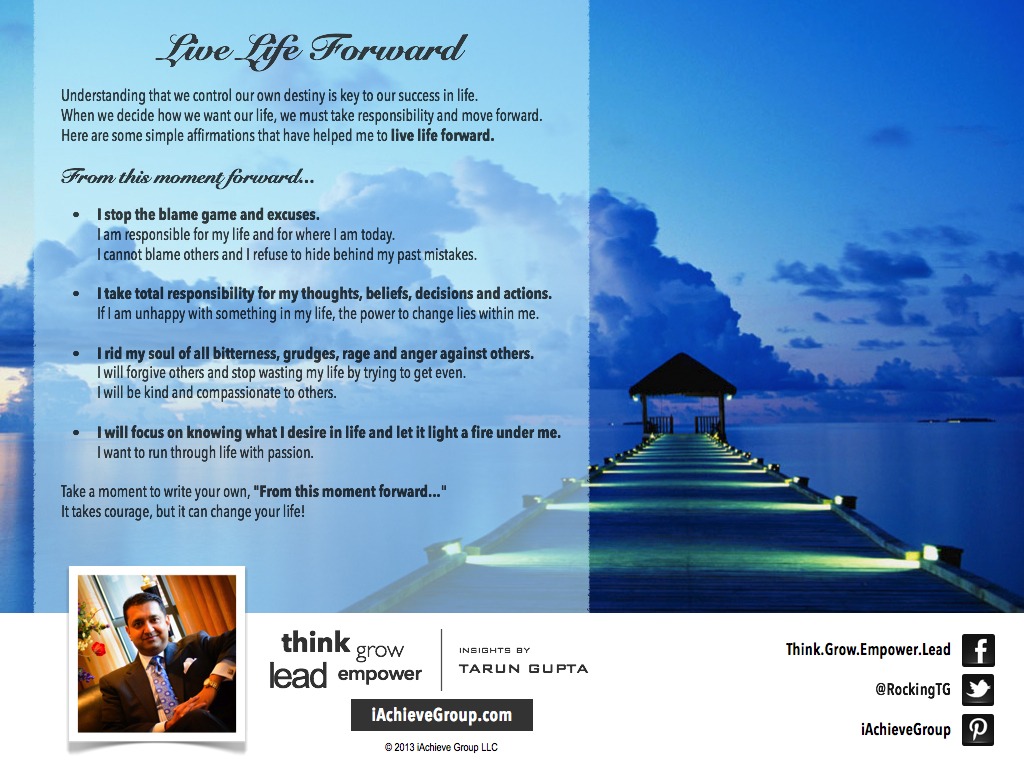 LIVE LIFE FORWARD
Understanding that we control our own destiny is key to our success in life. When we decide how we want our life, we must take responsibility and move forward.
Here are some simple affirmations that have helped me to live life forward.
From this moment forward…
* I stop the blame game and excuses
I am responsible for my life and for where I am today.
I cannot blame others and I refuse to hide behind my past mistakes.
* I take total responsibility for my thoughts, beliefs, decisions and actions.
If I am unhappy with something in my life, the power to change lies within me.
* I rid my soul of all bitterness, grudges, rage and anger against others.
I will forgive others and stop wasting my life by trying to get even.
I will be kind and passionate to others.
* I will focus on knowing what I desire in life and let it light a fire under me.
I want to run through life with passion.
Take a moment to write your own, "From This Moment Forward…."
It takes Courage, but it can Change Your Life !
Tarun Gupta: Founder of iAchieve Group with over 20 years of experience in information technology, business development and public speaking. Provides coaching and mentorship in the areas of business ethics and leadership, time management and wealth management to entrepreneurs across the globe.
Connect Tarun: Website iAchieve Group
Facebook : http://www.facebook.com/Think.Grow.Empower.Lead
Twitter: http://www.twitter.com/RockingTG
LinkedIn : http://www.linkedin.com/in/ThinkGrowEmpowerLead
Pinterest : http://www.pinterest.com/iAchieveGroup
Vote for Tarun: Go to http://www.iuemag.com/
Cast your Vote by SAT, JUNE 8, 2:30 PM IST. Vote NOW!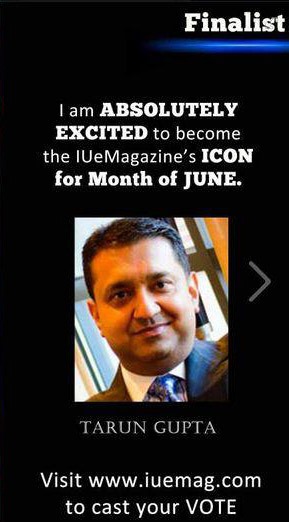 {jathumbnail off}