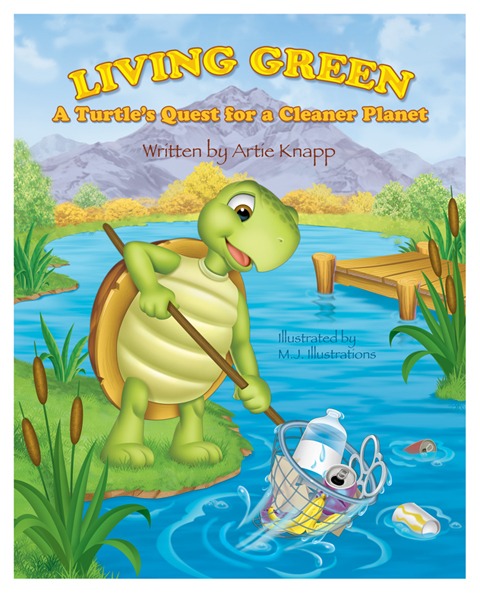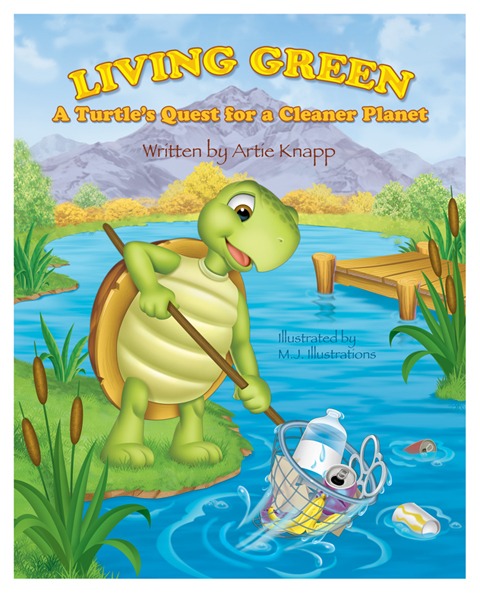 Living Green: A Turtle's Quest for a Cleaner Planet (2011) Tired of seeing the land he loves cluttered with trash, Thurman the turtle decides its time to take action. To view a video version of the book, please click on the cover.
Available through Amazon, Barnes & Noble, or your local bookstore. A shortlist finalist for the 2012 national Green Earth Book Award through the Newton Marasco Foundation.
Watch the Video
All stories copyright © Artie Knapp. All rights reserved.
These stories and illustrations may not be copied or used except for reading, education and entertainment purpose. Written permission of Artie Knapp is required. No commercial use.
For Parents & Teachers:
Summer Project: Take the print and circulate in classrooms for reading+review. Make the kids, sing & fun learn. Make Story Project and add Chosen Story Prints to the file. Draw and color the image, underline the verbs, Add review, etc.
SWAGAT CHILDREN LIBRARY CONDUCTS STORY PROJECTS LIKE ABOVE STORIES. KIDS CAN BE ENCOURAGED READING WITH CREATIVITY STORY PROJECTS.