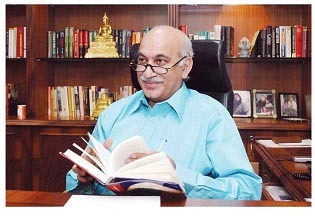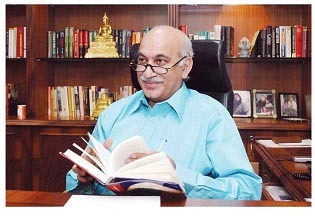 Bharatiya Janata Party (BJP) spokesperson MJ Akbar on Friday appreciated Prime Minister Narendra Modi and Defence Minister Arun Jaitley for their firm response to ceasefire violations by Pakistan.
"By the firm response of the Prime Minister and Defence minister Arun Jaitley, I think the message has been received, I hope some sense dawns across the border," said BJP spokesperson MJ Akbar. "Pakistan's provocations will not be permitted, if they think war or violence is an option, then India can deliver far more than they can imagine," he added.
Earlier on Friday, while addressing a rally in Nagpur's Amravati district, Prime Minister Narendra Modi announced that the government would compensate villagers who have suffered damages due to the recent instances of cross border firing.
"Pakistan ko muh ki khaani padi hai (Pakistan has got a fitting reply). They will not try this again. And the government will take action and provide compensation to those who had to flee their villages due to the firing," the Prime Minister said.
He also commended the armed forces for silencing the other side. Defence Minister Arun Jaitley had also lashed out at Pakistan on Thursday saying that if they continue with this adventurism, then the Indian forces will make the cost of this adventurism unaffordable.
After a series of ceasefire violations by Pakistan this month, no major instance of cross border firing was reported last night except in Hira Nagar, where four posts of the BSF were targeted for about 20 minutes.
{jathumbnail off}