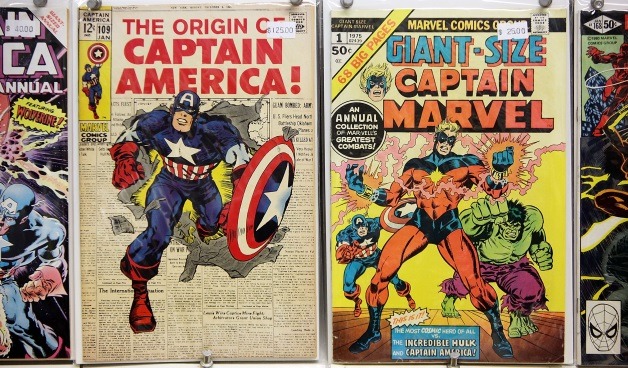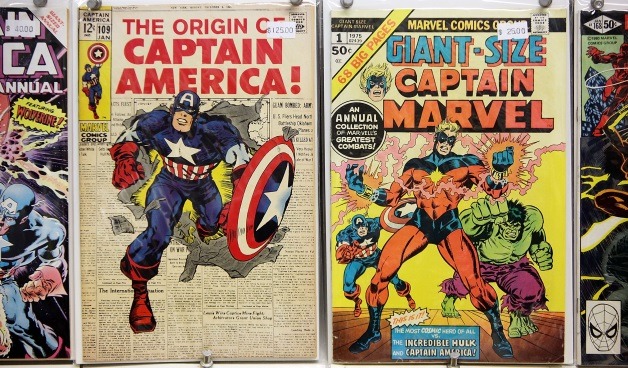 Over in Austin, Texas, at the SXSW festival, comic giant Marvel has announced a bumper digital giveaway: 700 of its #1 comic issues – including the likes of Spiderman, X-Men, Hulk and the Fantastic Four – are available for free on iPad, iPhone and Android devices.
The #1 issues are all available through Marvel's ComiXology app for both Google and Apple's mobile platforms. The incredible giveaway (prices are usually 69p to £2.49) is in full-swing now and runs until 4am on Wednesday UK time.
The giveaway also extends to the desktop browser version of the Comixology website. However, the site seems to have crashed under the strain of comic book fans looking for some first issue action.
Marvel website has a unique feature for children – Create a Comic strip and Create a comic book. With the Southwest Interactive Festival in Austin, Texas, Marvel announced the addition of weekly Infinite Comics to their publishing slate. These comics treat mobile devices as a new canvas and that take advantage of the technological opportunities inherent in them. Fans have gotten a taste of this format before with the AVENGERS VS. X-MEN and GUARDIANS OF THE GALAXY Infinite Comics, says the company.
"What we're doing with Infinite Comics is developing a new language for telling comic book stories," says Marvel Editor-in-Chief Axel Alonso. "We're getting more and more sophisticated as we move along. We see a progress with each venture, and an expanding of capabilities. The technology improves and allows us to do things that we weren't able to do before."
Four leading Marvel characters will receive their own 13-part, weekly Infinite Comic story, totaling up to 52 weeks of new Infinite Comics, one released every Tuesday. WOLVERINE: JAPAN'S MOST WANTED kicks off the program, written by Jason Aaron and Jason Latour, with art by Paco Diaz. The latest Wolverine epic begins on July 9, providing a perfect jumping on point for anyone who enjoys this summer's film, "Wolverine."
For more on Marvel Comics – download, Comic creating, creating super hero or downloading wall paper, visit the Marvel Comics site and if lucky, you can catch up with the Free #1comic issues.
– Kidsfreesouls News Desk
Pic courtesy – Getty