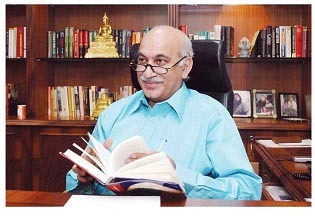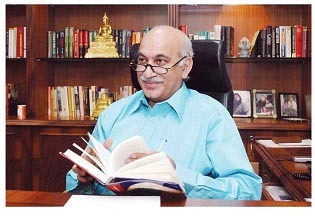 BJP's national spokesman M J Akbar, who won the Rajya Sabha bypolls from Jharkhand earlier this month, took oath as a Rajya Sabha Member on Tuesday, 21st July 2015.
The bypoll was necessitated following the resignation of K D Singh after he left Jharkhand Mukti Morcha (JMM) and joined Trinamool Congress. Akbar, whose term will expire next year, had defeated Haji Hussain Ansari of the JMM by 19 votes.
A former journalist and editor, Akbar has been associated with various publications including India Today, the Asian Age and the Sunday Guardian, and has authored several books. He joined BJP ahead of the 2014 Lok Sabha elections.
On the first day of the Monsoon Session, the House also paid tributes to its former members Govindrao Adik, Ghulam Mohammad Mir and Surendra Kumar Singh, who died in the recent past.
While Adik was an NCP leader, Mir was a veteran Congress leader and a Rajya Sabha member when Indira Gandhi was the Prime Minister. Singh was also a Congress Member in the Upper House.
It is noted that BJP President Amit Shah earlier this month, restructured the party set-up, assigning key roles to his confindants Vinay Sahasrabuddhe, Kailash Vijayvargiya and M J Akbar, and constituted new departments relating to good governance and coordination with states and media relations.
The party has set up a media relations department to help improve is media outreach, which will be run by veteran journalist and party MP M J Akbar, Shrikant Sharma, Sidharth Nath Singh, Anil Baluni and Swadesh Verma.
– kidsfreesouls News Desk
Pic: kidsfreesouls MJ Library (click About us http://www.kidsfreesouls.com/index.php/about-us.html )
{jathumbnail off}