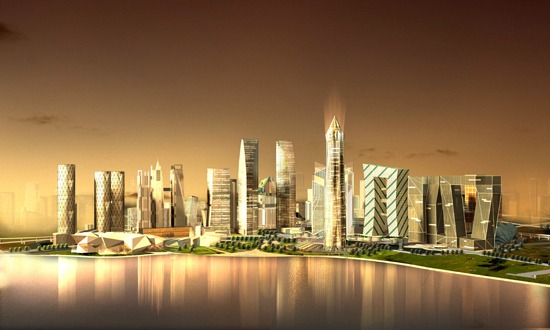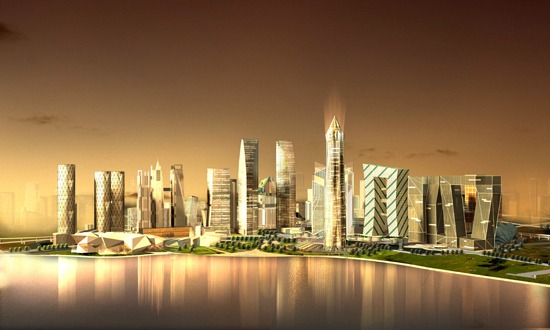 National Summit on Financial Services to be held by Government of Gujarat at GIFT City
FICCI and IMC to be partners for this Vibrant Gujarat Summit
February 17, 2014: A National Summit on "Financial Services – A Key Driver for Economic Growth" has been organised by the Government of Gujarat through Finance Department in association with the Federation of Indian Chamber of Commerce & Industry (FICCI), Indian Merchant Chambers (IMC) & Gujarat International Finance Tec-City (GIFT).
The Summit scheduled for 19th of February, 2014 will bring together leaders from the banking and insurance companies as well as senior government officials from the centre and state.
The development of Global Financial Hub is considered necessary for bringing efficiency in financial services and its role in economic development of the country. The aim of this National Summit is to facilitate the process of putting together pragmatic rules, procedures and facilities which would expedite the development of the envisaged 'Global Financial Hub' in India. The Chief Minister of Gujarat, Mr. Narendra Modi, is going to address this Summit as well as hold a special Round Table discussion with leaders from the banking and insurance sectors.
Financial Services Sector plays a major role in the progress of various segments of the economy be it agriculture, industries, trading, exports etc. It provides great impetus to the economy by bringing in various untapped sectors into the system and thereby helps economic growth. However in years to come, in terms of financial services share in the GDP and in job creation, the importance of financial services sector will gain considerable momentum with the emerging business requirements of international financial services.
Several developed countries have created high-tech financial hubs serving as focal points of their nation's development journey – be it Shinjuku in Tokyo, Lujiazui in Shanghai or the London Dockyards in UK. With a conducive environment, these centres enhance capital flows and give a great impetus to talent. The trend observed among foreign investors is to take an indirect route into India for investments. These investors are making full use of the economic potential of the huge Indian market with more sophisticated financial institutions through off-shore centres like Mauritius, instead of directly routing their investments into India.
It is well known that current and capital account flows invariably involve International Financial Services (IFS) transactions. As per the 2007 report of the High Powered committee set up by the Government of India it is estimated that even under conservative assumptions, purchases by Indian households and firms of IFS will be nearly $50 billion by 2015, and could exceed $120 billion by 2025.
As per a McKinsey Study, if India expands its international financial services then financial services have a potential to contribute 15% to 20% to the GDP and create 10 to 11 million jobs by 2020 in India.
In view of the rapidly increasing globalisation of financial transactions, it is imperative for India to establish a competitive and strong presence among the international financial centres of the world by setting up its very own 'Global Financial Hub'. A successful International Financial Services Centre needs to have the following key building blocks: a proactive regulatory framework; attractive & sustainable local economy; highly developed infrastructure; good quality of life; and trained human resources.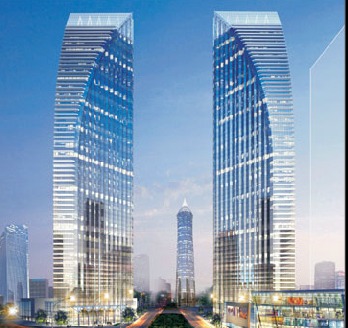 As India's financial and capital markets have acquired greater depth and size, India needs well planned Global Financial Hubs for serving the needs of both domestic & international clients. Such a Global Financial Hub needs pragmatic institutional framework with rules which should be not only comparable to the best practices prevailing at other similar Hubs but also better so as to attract such services to India.
Government of Gujarat has taken an initiative to develop a state of the Art Global Financial Hub at GIFT City. When fully developed GIFT City will have about 5 lakh direct jobs, mostly in financial and related IT services. Additional 5 lakh jobs would also be created in related services. Due care is being taken in developing GIFT City to provide a conducive business environment and quality of life for smooth and efficient operation of financial services. Infrastructure facilities, Technology buildings being developed are world class. Emphasis is being given on public transport facilities in the form of METRO and BRTS. GIFT city, being the Global Financial Hub in India, is being developed as a SMART City. Government of India has also notified GIFT City as International Financial Services Centre (IFSC). Development is attracting National and International Financial Services institutions to set up their operations at India's first Global Financial Hub at GIFT City.
Sources: Gujarat Information Bureau
{jathumbnail off}