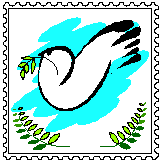 WORKSHEET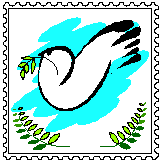 FOR PARENTS | FOR KIDS | FOR TEACHERS
ANTI TERRORISM LESSON PLANS | MEDITATION
Find here Worksheets to Print & Fill up at Leisure. You are sure to find more Constructive Worksheets at Kids Freesouls from time to time. So, peek-a-boo for Creative Excellence – Exclusive 'Worksheet Zone' for You!!!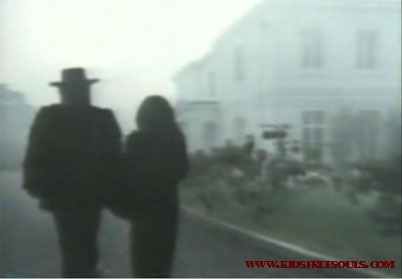 An imagine from the video of the song 'Imagine' by John Lennon (Beatles)
Watch the video below on this page and find Lyrics too:-)
PEACE LESSON FOR ANGELS
Students can explore ways in which music can relay messages of hope, love and peace. How faith can heal the pain and how Music can have its lasting effects to survive the loss or pull out oneself from fear and anxiety popped out of grief. Classroom time limits can exceed from 40-45 mins with a debating session and written project work. Teachers or Parents can Sing Along Songs of Peace given below & 'Have Fun' singing Songs from our Music Pages
Material: Pencil, erasers, ruler, sharpener, sketch book, colors, tape of these songs.
Objectives & Activity:
A brief session of the passing of situations and how to cope up in such times to come out of anxiety, fear, pain or any emotional outburst. A teacher can best explain spiritual aspects and heal the faith. Make the kids listen to the songs and consider how the lyrics relate to the events and emotional drawback due to natural and man made disasters like earthquake, terrorism, communal riots or the like.
Analyze and discuss what the words mean in groups, focus on emotions in-depth in singing, the message conveyed in songs and why does it hurt to face bad things.
Sing along session with an object to spread peace message. Circulate copies of the songs and kids can read the words till it plays. Then after having discussed, allow fifteen minutes to jot down in points what the words mean or what they feel.
Encourage students to share their thoughts. Motivate them and inspire them for creative pursuits. Allow them to sketch and color the message on how they would spread peace. Restrict them to portray scenes of terror or violence instead focus on themes of harmony, faith, god, belief, friendship, etc.
Do a joint project to make a list of such similar songs. Songs like 'Heal the world' by Michael Jackson, We are the world, we are the children (group song), We shall overcome, Give peace a chance by Beatles, Shaggy's rap 'No more terror, no more wars, etc. This would increase yours as well as kid's music knowledge.
Let the kids have 'HIP' (Home Instruction Prog) session with parents and write down a '20 Things To Do' to spread peace, keep faith in god and be a better person.
Let the Kids have HIP to record their own singing of such song on tape. They can be encouraged to write lyrics like these songs.
Let the kids collect Inspirational Quotes and make a Scrap book to write down. Later, read out Quotes in the classroom randomly selecting the picks.
We are the ones who can make a 'Big Difference' So, let not the Angels get lost in strife but pick them unscathed to live a beautiful world of love and peace.

SONGS OF PEACE
BLOWIN' IN THE WIND
(Words and Music by Bob Dylan)

How many roads must a man walk down
Before you call him a man?
Yes, 'n' how many seas must a white dove sail
Before she sleeps in the sand?
Yes, 'n' how many times must the cannon balls fly
Before they're forever banned?
The answer, my friend, is blowin' in the wind,
The answer is blowin' in the wind.

How many times must a man look up
Before he can see the sky?
Yes, 'n' how many ears must one man have
Before he can hear people cry?
Yes, 'n' how many deaths will it take till he knows
That too many people have died?
The answer, my friend, is blowin' in the wind,
The answer is blowin' in the wind.

How many years can a mountain exist
Before it's washed to the sea?
Yes, 'n' how many years can some people exist
Before they're allowed to be free?
Yes, 'n' how many times can a man turn his head,
Pretending he just doesn't see?
The answer, my friend, is blowin' in the wind,
The answer is blowin' in the wind.







Imagine
(Words and Music by John Lennon

Imagine there's no Heaven
It's easy if you try
No Hell below us
Above us only sky.

Imagine all the people
Living for today …

Imagine there's no countries
It isn't hard to do
Nothing to kill or die for
And no religion too

Imagine all the people
Living life in peace …

You, you may say I am a dreamer
But I'm not the only one
I hope someday you'll join us
And the world will be as one.

Imagine no possessions
I wonder if you can
No need for greed or hunger
A brotherhood of man

Imagine all the people
Sharing all the world …

You, you may say I am a dreamer
But I'm not the only one
I hope someday you'll join us
And the world will be as one.

LISTEN TO PEACE SONGS

Coming soon…at
YOU TUBE VIDEO – IMAGINE BY JOHN LENNON
FIND MORE IN KIDSFREESOULS YOU TUBE