KIDSFREESOULS PRIVACY POLICY
Kidsfreesouls is also Kids NIE (Newspaper in Education) with Extensive Use of Contents in Classrooms Worldwide and the site is used for HOMESHOOLING. It promotes Literacy & Academic Achievement.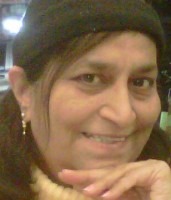 Safety & Privacy
Whether playing, shopping, studying or just surfing, kids are taking advantage of all that the Web has to offer. When it comes to personal information online, who's in charge? In an effort to put parents in the driver's seat, the Federal Trade Commission has established new rules for Web site operators to make sure that kids' privacy is protected while they're online. These rules, which went into effect on April 21, 2000 , are part of the 1998 Children's Online Privacy Protection Act.
The law requires that Web site operators post comprehensive privacy policies on their sites, notify parents about their information practices, and obtain parental consent before collecting any personal information from children under the age of 13 or allowing kids under 13 to publicly post personal information such as on web pages, bulletin boards or chat rooms without their parent's consent. For kids, this means that they will not have free reign of all that the Web has to offer, unless their parent provides consent. This is to restrict kids from releasing information about them that could allow a stranger to contact them.
As such, Kids Blogs and other posts by Kids on Kidsfreesouls are with the consent of the Parents. Parents willing to opt out are required to inform kidsfreesouls. Kids Reporters and Bloggers on Kidsfreesouls are taught to be responsible and are directed to make use of net in a proper positive manner.
For more detailed information on COPPA, please visit Here.
No child is required to register or provide us any information as regards to access of kidsfreesouls. However, it is advised that Parents/Teachers may guide the kids to use the right material on our site.
Adults may add this Website for 'Safe Search' & Sign Up for Moderated Email Account at Google's Gmail.com so that the Child's Activity is monitored for Protection.
Kidsfreesoul helds NO RESPONSIBILITY for submissions of email ids by Kids and used negative for interaction nor for their purchase of any products from other website sources through the links. Kids "Beware' Online"
If at all a child makes submission entries for Poetry/story/artwork/Contribution/news or blog piece, the same will be published online with name & E-mail id (optional). If you do not want the child's email id to appear, please report at the time of submission.
If you send us an e-mail with a question or comment, we will write back using your e-mail address, but we will not keep the address or use it again.
Copyright Limitations
The content of this Portal may be viewed, copied or distributed (excluding the design, layout, images thereupon) for Personal or Information purpose without owing an obligation to Kidsfreesouls. Fair use is allowed. However, no modification in any respect is considered. Contents may be used for classrooms by teachers or parents but reproduction in form of a book is prohibited. The permission to reproduce material does not extend to any material on this site which is identified as being the copyright of a third party, if any. Authorization to reproduce such material must be obtained from the copyright holders concerned. Kidsfreesouls disclaims any liability for the improper or incorrect use of information obtained from its Portal.
Accuracy, Changes and Continuity of Service
Kidsfreesouls tries to ensure that the information made available on the Portal is accurate, complete and updated. Due to factors beyond control, it cannot guarantee against unauthorized modification of information/errors in data inputs and posting. Kidsfreesouls may adhere to changes any time to update, add, delete or correct the information.
Advertisements
Some portions of the KIDSFREESOULS feature the content of third parties (for example, advertising banners) or link to third party Web sites. Content on Kidsfreesouls website or third party Web sites that are linked from the Kidsfreesouls Web Portal may also collect information about you or your child. The information practices of those advertisers and Web sites often are outside of our control and are not covered by this privacy statement. In addition, we recommend that children use caution when surfing site through links or banners. .
Cookies
Cookies are small pieces of information that are stored by your browser. The use of cookies is an industry standard. Cookies also help Web developers see which parts of their site are most popular and which are least popular. Kidsfreesouls uses cookies for better experience for you on Kidsfreesouls.com. Advertisers and third party website ads/contents may use cookies during the course of ads being served on site for user experience.
Your browser is probably set to accept cookies. However, if you would prefer not to receive cookies, you can alter the configuration of your browser to refuse cookies. If you choose to have your browser refuse cookies, it is possible that some areas of our Site will not function properly when you view them. Kidsfreesouls uses Google Advertisements for display. Google, as a third party vendor, uses cookies to serve ads. Google's use of the DART cookie enables it to serve ads to our visitors and other sites on the Internet. If at all you wish, Users may opt out of the use of the DART cookie by visiting the Google ad and content network privacy policy
External Websites And Link
Kidsfreesouls contain links to many websites created and maintained by other newspapers/websites or may contain public and/or private organizations. We provide these links as a service to our users. When users link to an outside website, they are leaving the Kidsfreesouls.com and are subject to the privacy and security policies of the owners/sponsors of the outside website(s). Kidsfreesouls have no control over other websites.
Recommended browsers & OS
Kidsfreesouls.com is designed with Joomla to meet the established standards for Web development and accessibility. We recommend the use of a new generation browser that is compatible with these standards:
Microsoft Internet Explorer (6 or higher)
Mozilla Firefox (2 or higher)
Google Chrome
Netscape (6.2.3 or higher)
Safari (3 or higher)
Opera (8 or higher)
Android Browser
Etc.
Mobile Devices used to read Kidsfreesouls.com
Apple ipad
Apple iPhone
Nokia Lumia 610
Samsung Phones
BlackBerry 9300 Curve 3G
etc
Recommended Resolution : 1024 x 768 pixels and above
Note that the portal is accessible to all browsers although its presentation may vary. Certain functions may have to be deactivated on older browsers, which are not designed for technologies developed after the browsers were put in use.
Languages
Kidsfreesouls.com is presented in :English and some sections will carry Spanish and Romanian Language
For More language conversions, follow Google Translate .
Contact Webmaster
If you have any questions about this Disclaimer/privacy policy or Terms of Use of the Portal, please write to: freesoul@kidsfreesouls.com
The site is Designed by Trentium Solutions .
All Contents on Kidsfreesouls.com Portal is written and posted byIlaxi Patel, Editor, Kidsfreesouls.com. Kidsfreesouls reserve the Copyright.
If you want Ilaxi Patel to write Contents as 'Content Writer' or Create a Portal like this, write to her atilaxipatel@hotmail.com
GUEST COLUMN ON KIDSFREESOULS: Click 'Guest Column' to find all Guest Columnists. The guest columnist opine their own views and insights. Kidsfreesouls held no responsibility on how you view or act upon the advice/Articles presented by Guest Columnists.
If you have any questions, need more information or would like to give your feedback, write to :
Ilaxi Patel at contact@kidsfreesouls.com
Swagat,
17, Hatkesh Society,
Darpan Cross Roads,
Navjivan Post,
Ahmedabad 380 014.
Phone: 9879793282
Alternate email id: ilaxipatel@hotmail.com

More on About us on Kidsfreesouls
Find my Linkedin Profile and Author Group