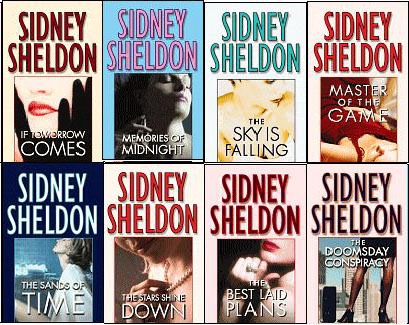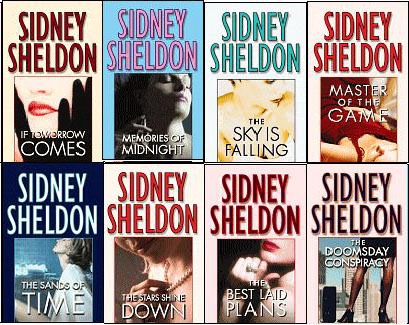 SIDNEY SHELDON
BORN FEBRUARY 17 – FEBRUARY 6
1917-2007
(He was born on 11th or 17th? – the date vary on web as it is not mentioned on the Official Sidney Sheldon website)
Sidney Sheldon, the highly read US Author in India, died at Eisenhower Medical Center in Rancho Mirage due to Pneumonia on Tuesday, 6th February 2007. He was 89. Sidney Sheldon who won wide acclaim and awards in three careers – Broadway theater, movies and television, turned a best selling Author when he started writing at the age of 50. His most famous and wide read books are : Rage of Angels, The Other side of Midnight, Master of the Gave, If Tomorrow comes and Sands of Time. He always referred, "I try to write my books in such a way so the reader can't put them down" He use to dictate 50 pages a day, corrected next day and continued till he churned out a story with 1200-1500 pages with several re-writes. His book Naked Face paperback sold around 3.1 million copies.
His first book Naked Face was acclaimed by the New York Times as 'the best first mystery novel of the year'. Sidney Sheldon's many books like Rage of Angels, Master of the Game, Windmills of the Gods and Memories of Midnight have been made into highly successful television mini series too. He has written the screenplays for twenty three motion pictures.
Sheldon began writing as a youngster in Chicago, and made his first sale: $10 for a poem. During the Depression, he worked at a variety of jobs, attended Northwestern University and contributed short plays to drama groups. At 17, he decided to try his luck in Hollywood. The only job he could find was as a reader of prospective film material at Universal Studio for $22 a week. At night he wrote his own screenplays and sold one, "South of Panama," to the studio for $250.
During World War II, he served as a pilot in the Army Air Corps. In the New York theater after the war he established his reputation as a prolific writer. At one time he had three musicals on Broadway: a rewritten "The Merry Widow," "Jackpot" and "Dream with Music." He received a Tony award as one of the writers of the Gwen Verdon hit "Redhead." His Broadway success brought about his return to Hollywood.
Books by Sidney Sheldon
Rage of Angels (1980)
Master of the Game (1982)
The Other side of Midnight (1974)
The Naked Face (1970)
Sands of Time (1988)
If Tomorrow Comes (1985)
Tell me your Dreams (1998)
Nothing Lasts Forever (1994)
Windmills of the Gods (1987)
Sky is Falling (2000)
The Doomsday Conspiracy (1991)
The Stars Shine Down (1992)
The Best Laid Plans (1997)
Bloodline (1977)
Memories of Midnight (1990)
Morning, Noon & Night (1995)
A Stranger in the Mirror (1976)
Are You Afraid of the Dark (2004)
The Other side of Me-Memoir (2005)
Reader's Ratings of Favourite Sidney Sheldon Novels
Rage of Angels 33%
Master of the Game 29%
The Other Side of Midnight 26%
The Naked Face 8%
Sands of Time 4%
Sidney Sheldon – Official Website
Sidney Sheldon's Interview with Brane Jevric
He asked me: "Do you know why is it simply impossible to put down a Sidney Sheldon book?" I had many answers on my mind: "Because he is a maestro, a genius…" But before I am able to say anything, Sheldon "reveals the secret": "It's because the publisher puts glue on the cover."
How Sidney Sheldon met his wife
"One stormy night I was in my kitchen and suddenly I heard a noise outside the door. A gorgeous woman was holding a puppy in her arms. The dog was cold and wet, so I wanted to bring the puppy in, and I had to bring Alexandra in, too. And I liked the dog, so I decided to keep them both."