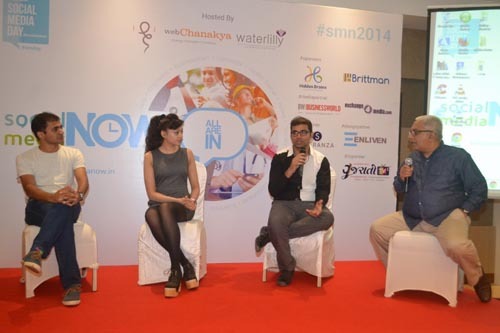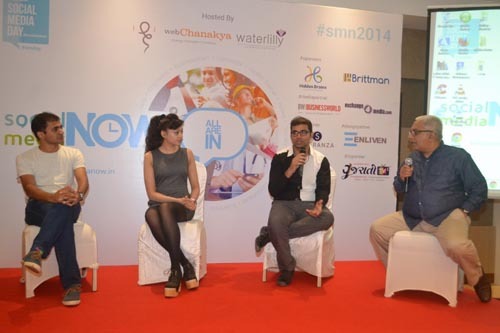 Ahmedabad witnessed the grand Social Media Day event recently with the digital flavor 'Social Media Now' organized by Web Chanakya and Waterlilly Communications at Hotel Fern on June 29, 2014.
Social Media Now connected Amdavadis to the Digital world of Tweets, blogs and social networking as the organizers attempted to surface innovative and proven methods to effective use of Social media by providing unique platform for sharing knowledge of evolved social media dynamics.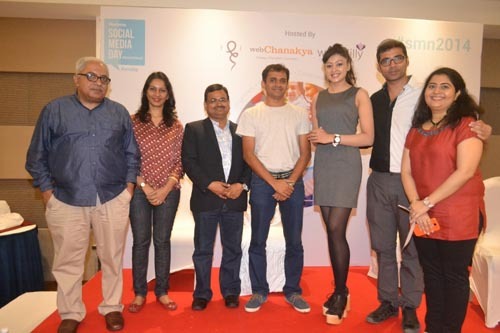 "The concept "Social Media Now" deals with the latest available options in the virtual world. The social interactive medium acts as a platform to showcase innovative mechanisms from different walks of life. With experts as speakers and panelists, the event endeavors to bring the latest, effective and proven social media strategies and trends among active social media members in the city" says Nitu Budhbhatti, co-host of "Social Media Now".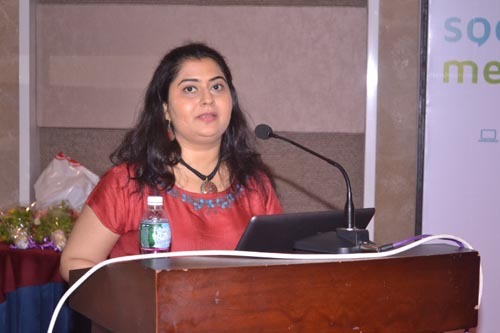 Mitul Dadhania co-host of 'Social Media Now' said "Now Digital Media is not a new word for media; in fact it's now parallel to electronic media. The main aspect of current social media usage is its effective mode and conversion proportion. The event is focused on maximum exposure for the digital world and effective outcome for better orientation. "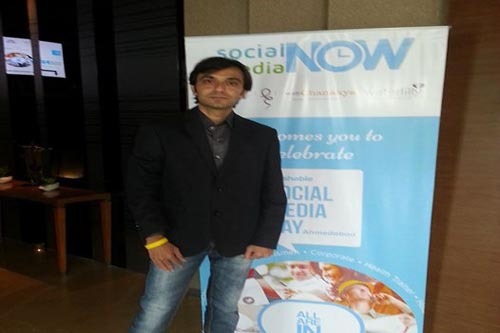 "Think Social, Think Multi-screen, Think Creative, Think Stories, Think Ability, Think responsibility, Think Global, as Think is the new strategy for marketing in Social Media", shared Sunil Kumar, Jaimit Doshi Marketing Head of Kotak Securities shared his view on the importance of data as an important aspect of social media by saying "An individual has to accordingly segment his customers for effective marketing and data plays an important role for the same. We need to adopt data to Sharing the flab to fit story and thereby creating a brand of fitness expertise to being an inspiration for others is Sapna Vyas Patel, whose personal weight loss story went viral on social media platform. She shared her experience by saying "We are all brands on Social Media. Your digital platform helps build your own brand. Social media helps channelize your source and thereby marketing your brand on a global platform".
Arunabh Kumar, CEO and Founder of TVF leading Indian entertainment channel on youtube expressed his views on social media on entertainment by saying "Sources of entertainment are limited in India hence people starve for entertainment. Beauty of social media is different than that of the traditional media and it is that unique beauty that engages the customer."
There was a panel discussion on the role of social media being a mirror of social being. With massive participation of the audience, enthusiasm was noticed as all stayed back till time to engage with the speakers. A message was conveyed that digital media today is the way forward for brands.
{jathumbnail off}