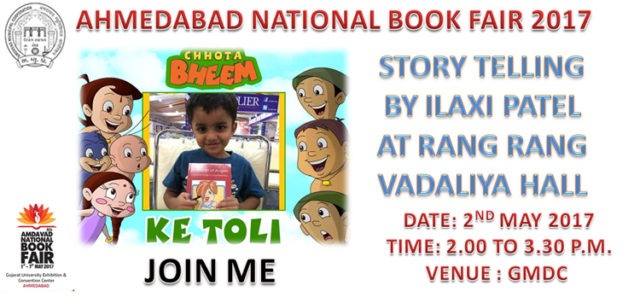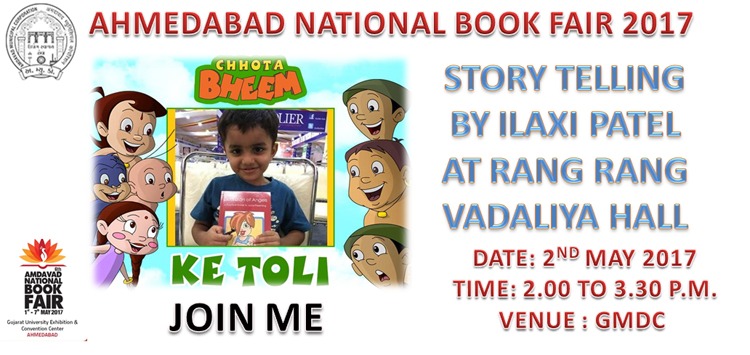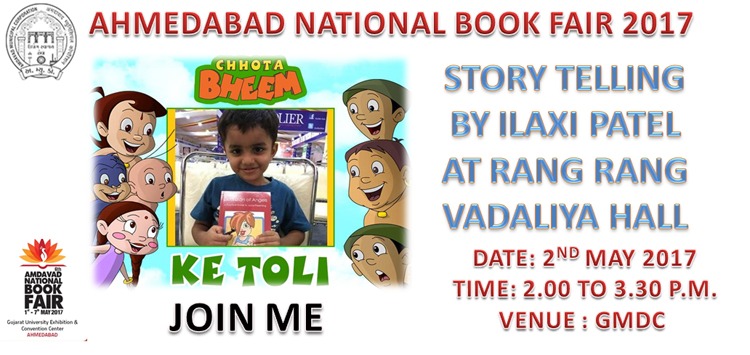 Dive into the Imagination World of Fantasy and Creativity – Go down memory lane of childhood and Fairy Land.
Mark the Date – 2nd May, 2 to 3.30 p.m. at Rang Rang Vadaliya Hall Ahmedabad National Bookfair 2017
The Story Telling session will cover Stories with Moral Values for Children, Entertaining and Learning as well. + More

Calling All Moms, Dads and Children. Also All who would love to go down memory lane of Childhood and Fairy Land – Be There to beat the Heat at Rang Rang Vadaliya Hall on 2nd May at my session and explore the Fair which marks celebration of Gujarat Day starting from 1st to 7th May 2017.