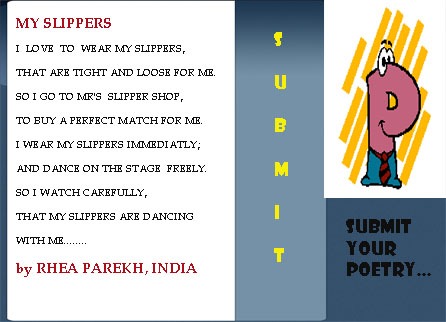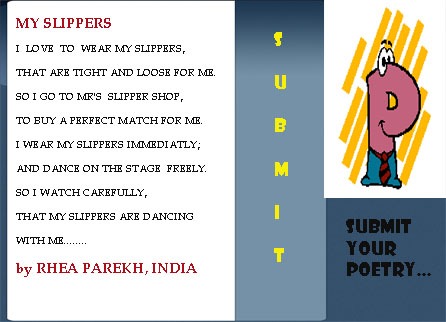 WRITE A POEM! SPIN A STORY!
Calling all budding poets and blossoming authors and writers to squeal and squabble the hidden imagination in your brainy heads. Live the fantasy and don't just let your imagination run dry! It's time to make a great Poem or weave a story – Be original, Be imaginative, Be realistic or just fantasy. Make it adventurous or a thriller, humorous or fabulous, thought provoking or concerned, a travel or animal related, school story or a mystery. And lo, KidsFreesouls is here to help you shrug off the blues.
Just hook to our ideas and 'Get-set-right' to trail to hold the reigns of Rudolf's sleigh this Christmas time. Write your right way out & Enjoy!
It's Only Words…..And words are all that can take your heart away….
Email: kidsfreesoul@gmail.com
Your POETRY PAGE