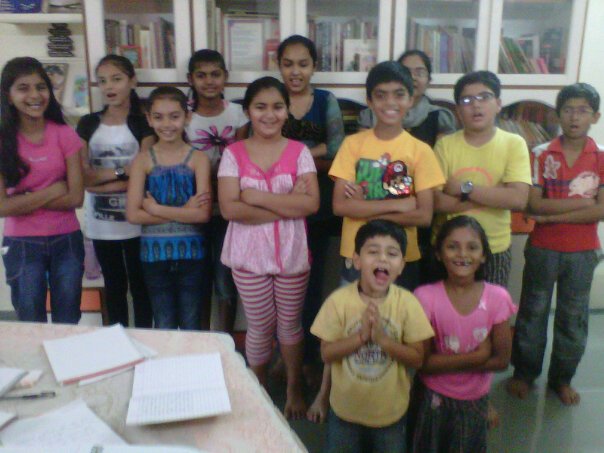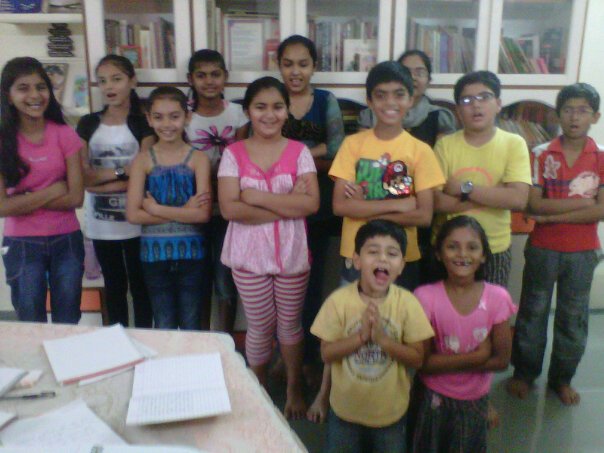 Swagat Children Library conducts various activities round the year. Apart from regular reading sessions withs follow ups in Grammar skills, reading skills, speech skills, narrating skills, creativity and blog making, some sessions were taken as per the list below. For More information on Yearly Registration, Please visit Swagat Children Library Page
2013-2014
Projects – Gujarat, Vocabulary Project, Comics Project, etc
Newspaper in Education (NIE) program – Reading, Internet surfing, using Google Search and making collage with newspaper cuttings
Reading sessions and book reviews
Learning the art of story telling
Loud speaking and clarify – phonics and styles
Debates on various topics
Games sessions
Grammar sessions
Worksheets
Blog making and preparations
Poetry session and how to make up a story
Chit chatting sessions
Dance party and games
Competitions
other activities
2012-13
Talk Series:
How to Talk – with parents, Teachers, friends, strangers, etc.
Team work
How to clear clutter – Get Organized
How to Tell stories – Narrating, expressing, voice modulation
Group Quiz & team work
Grammar sessions
Book reviews
Song lyrics and singing – imitating, learning phonetics, style and accent
Group reading
Vocabulary, quotes scrap book, idioms and phrases
Riddles fun
Projects: Vocabulary, Idioms, Gujarat, Comics and Story project
Debate: Spanking, fancy things to school, veg or non veg, getting organized, on politics, if I was a millionaire what will I do
Poetry session and how to write a poetry
How to write own story
Making crossword puzzle and wordsearch – solving them too.
Memory games
Handwriting styles
Pen pal communication and getting connected making friends
Blogging and blogging tips
Prayer sessions
Tongue twisters
Champak and Jughead sessions
Thanksgiving – how to write thank you notes
Dad report – father's day
Flags – India flag and significance
Advertisements, jingles and poster making
Personality Development and human relations – How to talk, walk, speak, behave
Creative and critical thinking
Team work surprise party
Moral values – importance of people in our lives.
Teacher's Day – appreciation and blogging
Christmas party – Making crib, tree decorations, games, dance learning session and dancing, pledge with candle, prize distribution and sharing
2011-2012
Story session and Book Reviews
How to write a Poetry & Carry a Poetry in Your Bag
Archie's Day & Comics Project
Coloring and Inspirations derived from Exhibit pictures
Jokes & Quotes Day
Environment Day – Discussion and worksheet coloring and writing 10 points on How to save Environment
Tongue Twisters – Learning and having fun in classroom with tongue twisters
Back to School – Setting Goals & Handwriting skills
Sandwich Day & Narrating Class
Eating Sandwiches, singing Sandwich Song and narrating Vacating Musings
Loud Reading – Writing Reviews and handwriting follow ups
Word Search Worksheets (4 worksheets with group activity)
Grammar Fun – Stories with Grammar class with tips on How to Narrate a story
Reading sessions and vocabulary building
Making Advertisements – Explanation, tips and creating punch lines
(session after briefing earlier on thinking out of box, get ready with product and watch the tv ads, hoarding etc.)
(article on this, coming soon)
Reading sessions and writing Book Reviews – worksheets
Exclusive session on Sports with tips by Skating Champion Vishwaraj Jadeja
Interacting with kids on his preparation for Olympics 2014 in Russia
How to Make a Blog – A practical training and discussion with children
Blog Making of Tasha Thakkar – Practical class participated by all.
They also worked on their content preparation
Talk Series – How to Talk – with Parents, Teachers, friends, adults
Talk Series – Team work
Group Quiz and Team Learning
Group Session & Grammar
Song Lyrics and Singing – Imitating, learning phonetics, style and accent.
Group Singing – Una Paloma Blanca & other songs for style and accent
Group Reading – Loud Reading
Book Reading sessions and reviews
Vocabulary – Quotes Scrap book and Idioms & Phrases
PROJECTS – GUJARAT, COMICS, STORY PROJECTS, ETC.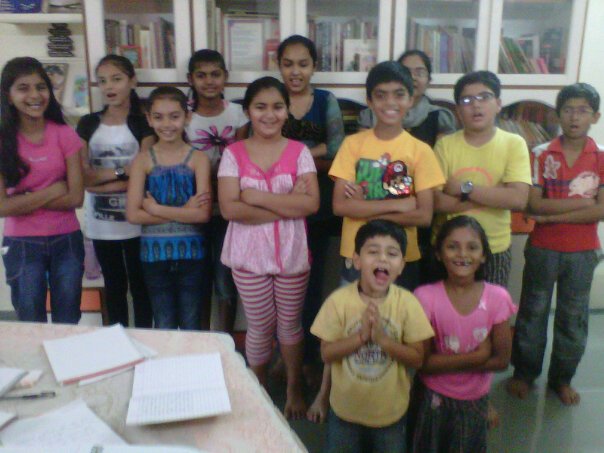 SINGING SESSION AT SWAGAT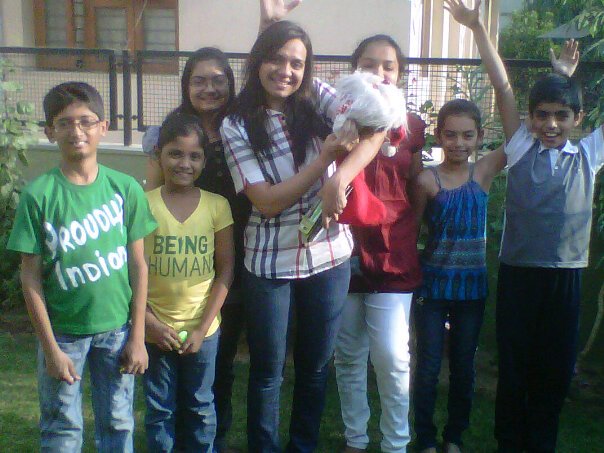 CHRISTMAS CELEBRATION – Tree Decorating and visit to Sports Club Library and treat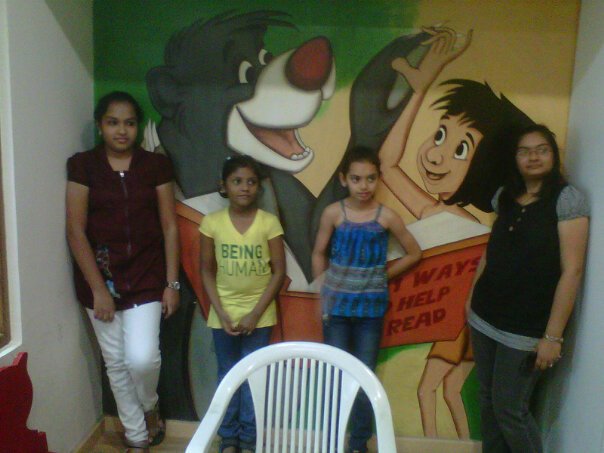 click for Swagat Children Library Ad Creative
Be a Kidsfreesouls Global Reading Club Member * by Sending Reviews of Books you have recently read! Receive Kids Freesouls Certificate for 25 Book Reviews freesoul@kidsfreesouls.com" Submit your Book review to Kidsfreesouls..
Even if you are a regular Kidsfreesoul Online Reader, tell us what you read, pages you like best & get into List of Global Readers. (Online Readers may please mention whether you are a kid/Parent/Teacher/etc) Past Students surfing online can be a Kidsfreesoul Global Member too:-) Share your Experiences @ Library – even after leaving the class and what Difference did it make being a regular reading class member. * Free Membership!!!
Kidsfreesouls Global Reading Club Member Benefits:
* Submit 25 Book Reviews & Receive Certificate from
Swagat Children Library by Post anywhere in the world
* Free Worksheet downloads
* Your name will be Listed on Kidsfreesouls.com as Global Member
* Invitation to participate in Competitions at Swagat whenever decided upon
* Library Membership Discount & Get Gifts (If residing in Ahmedabad)