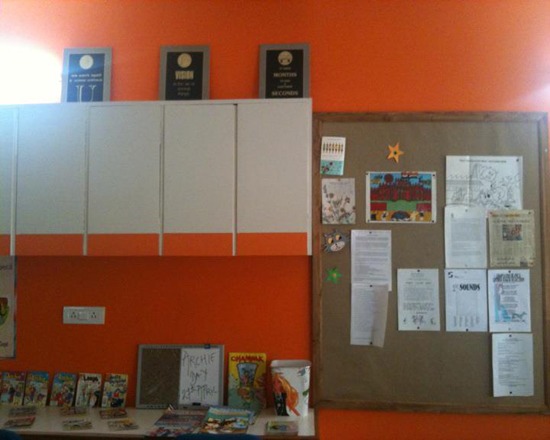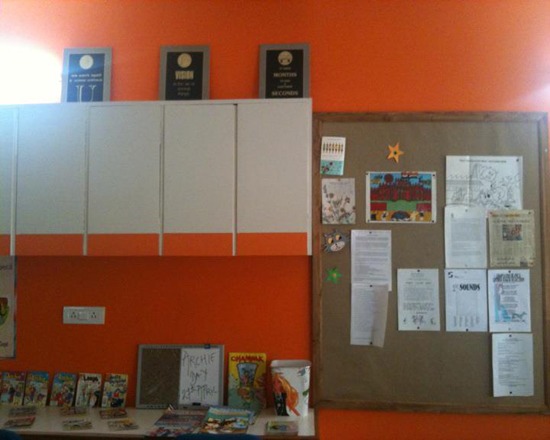 KIDSFREESOULS – SWAGAT CHILDREN LIBRARY
Rabindranath Tagore says:
"We rob the child of his earth to teach him
Geography of Language, To teach him Grammar,
His hunger is for epic but he is supplied with chronicles of facts and dates …
He was born in a human world but banished into a world of living gramophones to live for the
original sin of being born in ignorance"
SWAGAT CHILDREN LIBRARY (SINCE 1991)
"Education without Experience & Exposure is Incomplete!"
Your One Step to One Stop for Overall Development for Kids
(Sit & Read Library Facility for kids below 15 years)
An Exclusive Sit & Read Library Facility. Dive into the Ocean of Knowledge, Comics, Puzzles, Fiction, Encyclopedias, Reference Books, Education, Magazines & Lots More Fun!
Reading Skills | Handwriting Follow-ups | Narrating Skills | Speech Skills | Grammar Skills | Personality Development |Values of Human Realtions | Book Reviews | Recitation & Poetry writing |Singing | Comprehension a week | Worksheets | Computer Basics | Quiz-Puzzles-Crosswords | Vocabulary| Memory Games | Chit-chat sessions | Video Sessions |Drawing & coloring | Debates | Competitions | Reference Books & Project Help |Music – Keyboard playing & dance steps, etc | Christmas Dance Parties, Crib & Tree Decorations & Yearly Prize Distribution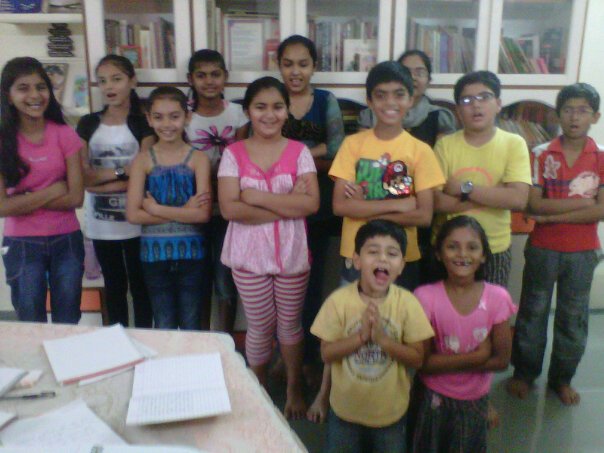 YEARLY REGISTRATION BEGINS – July 1, 2017
(Child can join any month too – Mid term entries for six months)
Swagat Children Library, established in 1991, (The Kidsfreesouls center) announces a full year membership, once a week Sit & Read Facility. It cultivates reading habits and focus on overall development for kids between 5-15 years with follow ups in Reading skills, Writing skills, Narrating skills, speech skills, Grammar skills,Worksheets, Personality Development and various Creative activities as mentioned above.
KIDSFREESOULS INTRODUCES NIE (Newspaper in Education) PROGRAM FROM 2015-16 – For more on this :
FOLLOW NIE PAGES (Newspaper in Education Literacy Program)
Registrations open from 1st July 2017 for new members. Mid Term Entries for SIX MONTHS+ This Registration is open Only for Ahmedabad Kids.
For Online students, Follow Kidsfreesouls NIE Tips Online
2017 WILL BE 27th BATCH !!!
ENROLL YOUR CHILD FOR POSITIVE RESULTS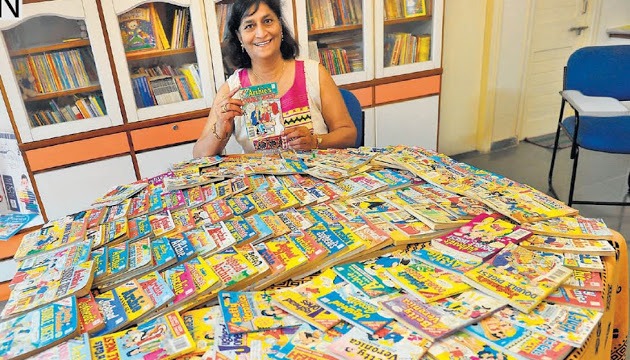 SWAGAT CHILDREN LIBRARY
SUMMER VACATION COURSES:
Stories with Grammar (for 8-12 years)
Monthly Course or 8 sessions
Creative Word Search Fun & Worksheets
Monthly Course or 8 sessions
Creative Writing & Blog Making
2 month course- Twice a week – 16 Sessions (for 10-15 years)
FIND SWAGAT KIDS BLOGGERS BLOG HERE
ALSO VISIT – KIDS TECHNOLOGY PAGES ON HOW TO MAKE A BLOG / BLOG MAKING PREPARATIONS, ETC
ARCHIE & COMICS DAY – OPEN FOR ALL CHILDREN BELOW 15 – As per announcement
Contact: Ilaxi Patel, Swagat
'Swagat, 17 Hatkesh Society,
Darpan Cross Roads, Navjivan Post,
Bansal Hospital lane,
Opp. Dr. Tikoo Lala Hospital,
Ahmedabad 380 014.
Phone : 9879793282 / 26443932
Be Impressive Souls – Be Genius
Mission : Spreading Literacy "Spread the message of Love, Faith, Peace & Unity among Kids"