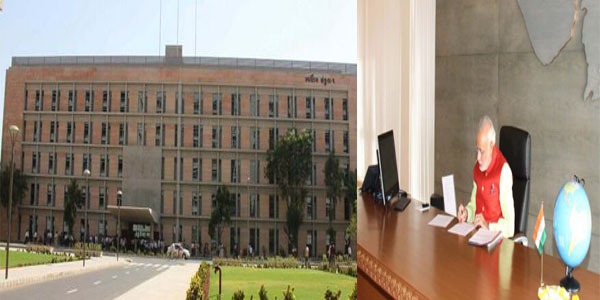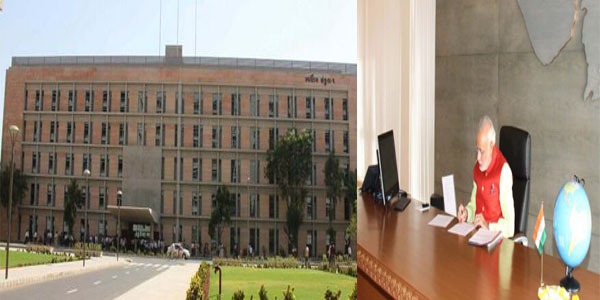 Shri Narendra Modi inaugurated the Swarnim Sankul 1 in Gandhinagar in mid of April 2013.
Chief Minister Narendra Modi's office will now be operational from the new Secretariate complex where the State Assembly and Secretariat is situated.
It has ministers' chambers apart from staff offices, conference rooms, administrative office, data centre and a waiting lounge.
The secretariat's senior most Class IV employee from the Tribal community Shri Savjibhai Damor lit the ceremonial lamp on the occasion.
The top Cabinet Ministers Anandiben Patel, Nitin Patel, etc were also present on the occasion. Chief Secretary Shri Varesh Sinha was present with several top officials.
– Kidsfreesouls News Desk