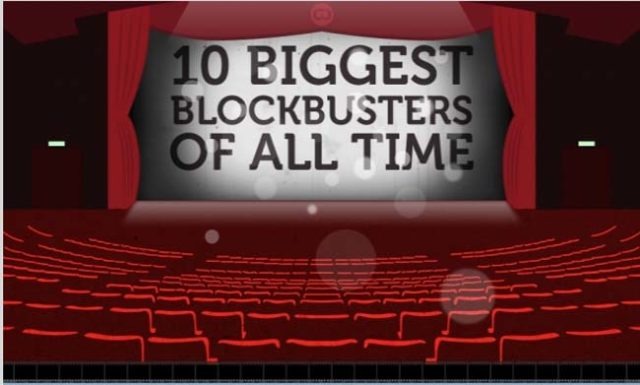 The Ten Biggest Blockbusters of all times features some of the movies loved by people all over the world. The Infographic reveals the Entertainment Infographic of which movie has made much money.
Infographics are way of web. A picture is worth a thousand graphics. Information graphics or infographics are graphic visual representations of information, data or knowledge intended to present information quickly and clearly. They can improve cognition by utilizing graphics to enhance the human visual system's ability to see patterns and trends.


Here's one for Kidsfreesouls readers to refer and keep a watch to quick and easy glance to Infographics. There are hundreds of tools to create one (an article will feature in Technology section). However, you can quick find here some or even go to Nerdgraph Infographic and look for some at wyzowl.