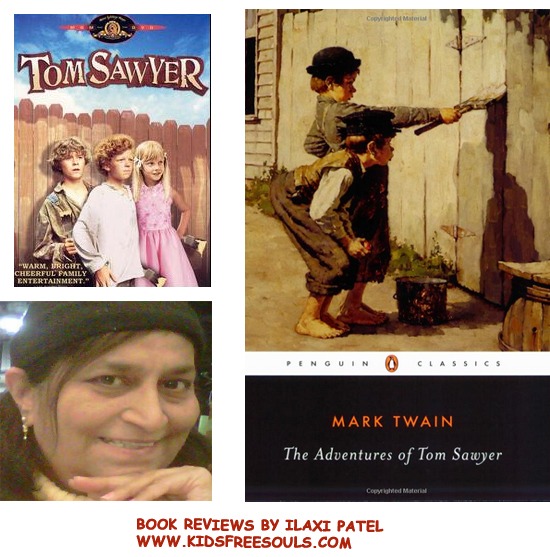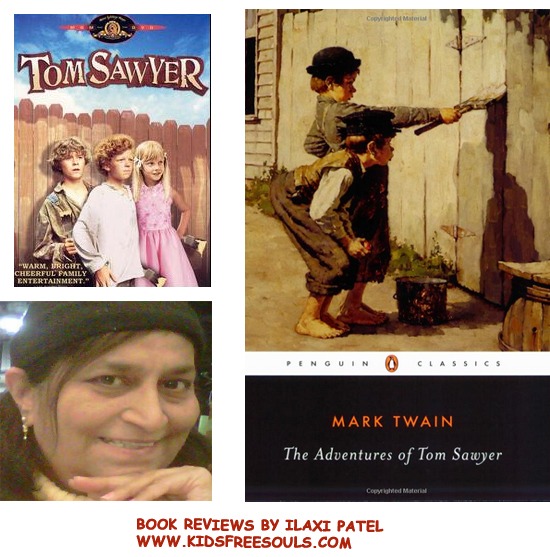 The Adventures of Tom Sawyer (Penguin Classics)
By Mark Twain
Book Review by ilaxi patel
A Mischievous Masterpiece
Tom Sawyer – A mischievous masterpiece from Mark Twain. Most of his best works have been relegated to children. A classic literature book for the higher schools in my town, the book is social commentary in a way that is exciting and thrilling.
The racial tension, criminal action and the law attempting to deal. Tom has been bred to fear God and dread the Sunday school. Tom is an ordinary boy who sees dreams, tell lies and play mischief in his own ignorance. From playing pirates on a deserted island to attempting his own funeral and from exploring a cave to digging for treasure in a haunted house. Tom is an exceptional genius with friends who go even for danger adventures. He and his pal Huck Finn stumble on a midnight murder, Tom almost meets his match Joe – Almost a fun book and Tom's romantic folly never really have any dire consequences.
Tom Sawyer has a major crush on a girl called Becky Thacker. In this book, Tom goes to an island with two of his friends, attends their own funeral, and look for treasure! Tom sees Injun Joe a killer with treasure. He wants it, but his only clue where Injun Joe hid it is that it has something to do with number 2. Tom is now lost in a cave all alone with Becky. Can he find his way out of the cave and~~ the way to the treasure? A fascinating adventure to trail for.
Tom Sawyer is sure to leave an impression stamp on younger minds. Especially, those who have learnt the book in Supplementary reading in English as there has been indepth study on the characters and book episodes. I learnt my share and found this book at times boring like Tom himself felt bored in the life he lived but later on, there is so much excitement to grip to the adventure. A can't miss edition to Library including the movie Tom Sawyer. Enjoy!
{jathumbnail off}