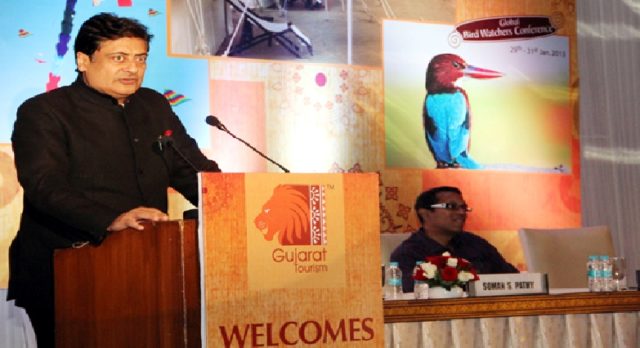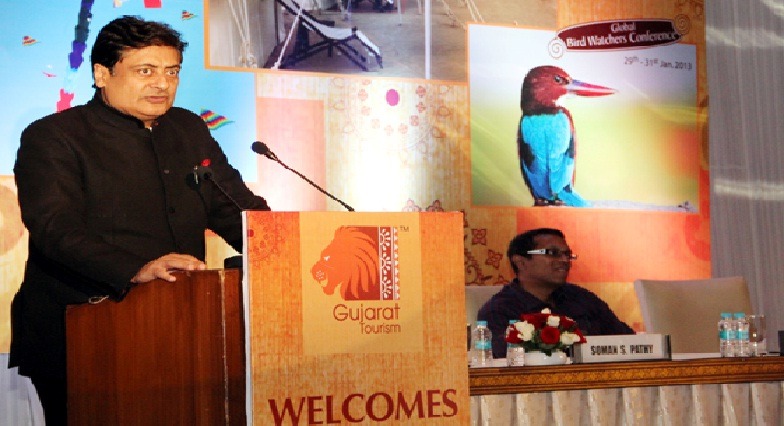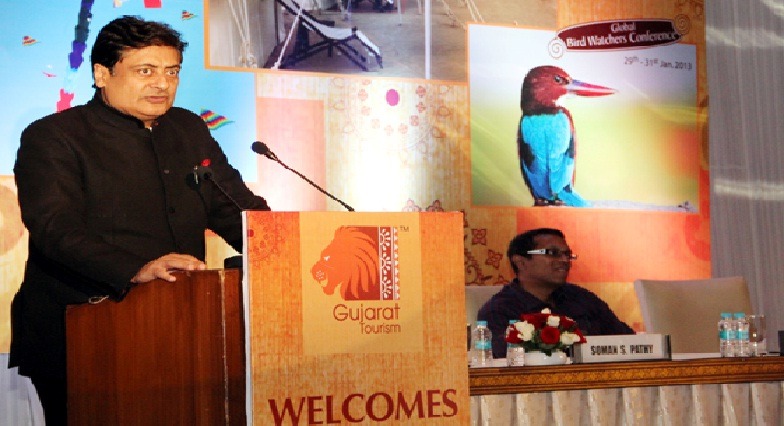 New Delhi: With five million tourists visiting Gujarat in last two years, Gujarat Government has laid an outlay of Rs 730 crores to develop its tourism infrastructure related to tourist facilities under progress in 22 districts across the State, said Shri Vipul Mittra Principal Secretary (Tourism).
Gujarat tourism has build up a three-pronged strategy to develop tourism sector—infrastructure, promotion and policy. The Tourism of Gujarat Corporation Limited (TGCL) is focusing on developing infrastructure and systematic planning for promotion of different popular destinations of Gujarat under the banner of Khushboo Gujarat Ki, Shri Mittra apprised at an interactive session held with Delhi based tour operators here.
Gujarat is perhaps the only state which has done an in-depth study on the infrastructure gap existing in the various tourist locations across the State. The micro-level study was carried out by Gujarat Tourism Opportunity Ltd., a joint venture company formed between Gujarat Tourism and ILFS (Infrastructure Leasing & Financial Services Limited).
Shri Mittra said that "Khushboo Gujarat Ki" campaign with Mr Amitabh Bachchan as its brand ambassador has immensely contributed to the huge tourist influx to Gujarat with an increase of 54 lakhs visitors in last two years. Through "Khushboo Gujarat Ki" campaign Gujarat Tourism has been successful in marketing key destinations of the State, he added.
Gujarat has the longest coastline of 1600 kms. The Planning Commission for the current five year plan has sanctioned Rs. 1200 crores for development of Coastal Tourism. Ministry of Tourism, Government of India has also sanctioned total 20 projects for Gujarat worth Rs.103.74 crores in the 11th Five Year Plan. The upcoming Vibrant Gujarat Summit 2013 being organized between 11-13th January at Gandhinagar will provide great investment opportunities in tourism sector. Shri Mittra invited stakeholders of tourism industry to participate in the mega business event.
Gujarat is fast emerging as a popular tourist destination with Lonely Planet voting Gujarat as one of the 10 most unsung places in the world. Last month, Gujarat won two coveted awards– Best Tourism Board by CNBC Travel Awards-2012 and Runners up award for best emerging destination in India by Conde Nast Traveller, India.
Over the past nine years, the overall tourist arrival in Gujarat has grown at the Compounded Annual Growth Rate (CAGR) of 12.13 per cent with excellent growth in international arrivals at CAGR 24 per cent.
The ongoing Rann Utsav in the white desert in Kutchh has been a stupendous success being a completely sold out event with 100 per cent bookings for its packages till 31st January 2013. Shri Mittra said that Gujarat Government is planning to rope in private players to enhance possibility of profit and promotion of tourism through this exotic destination which is fast becoming a popular attraction both nationally and internationally.
As part of the International Kite Festival, which is celebrating its 25th glorious year, Gujarat Tourism is organizing a Kite flying event in Delhi and Mumbai on January 7th, 2013. Around 30 kite enthusiasts from 13 countries (Ukraine, China, Italy, Cambodia, Switzerland, Spain, Netherland, UK, Malaysia, S.Korea, Lebanon, and Indonesia) will showcase their skills and kites in different shapes and sizes in the event slated on 7th January 2013, bringing a visual delight to Delhiites.
Sources: Deputy Director of Information, Government of Gujarat